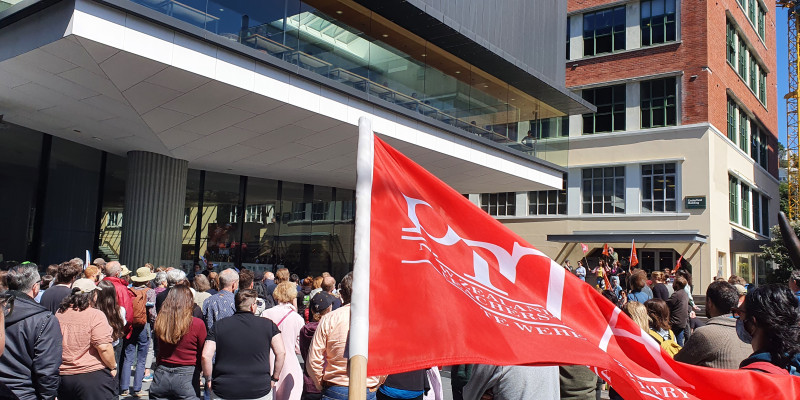 Deputy General Secretary (Policy) vacancy
The Association is seeking a new Deputy General Secretary (Policy).
The position is based in the Association's national office in Wellington and is to provide co-ordination of, and leadership in, the development and advocacy of policy in the professional and industrial areas of the Association's affairs. This includes oversight of collective agreement negotiations and management of a team of Advisory Officers, Communications Advisors, Te Kaihautū Māori and a Women's Officer.
This is a high-level position and the appointee, along with leadership and union experience, will also have skills in a combination of: mentoring, dispute resolution, advocacy, campaigning, education policy, employment law, pay equity and collective agreement negotiations. New Zealand secondary teaching or extensive union experience plus knowledge of, or a post-graduate level qualification in, education or policy will be an advantage. Please use your covering letter and curriculum vitae to highlight areas of strength.
A commitment to union goals and to a high-quality public secondary education service is essential.
The Association is committed to partnership in terms of Te Tiriti o Waitangi and is an equal opportunities employer.
A job description and an application form may be obtained from Christine McNicol by emailing cmcnicol@ppta.org.nz. Queries about this position should be addressed to the General Secretary by emailing kfarrant@ppta.org.nz.
Applications must be received by 5.00 p.m. on Monday 18 September 2023 and should be emailed to cmcnicol@ppta.org.nz.