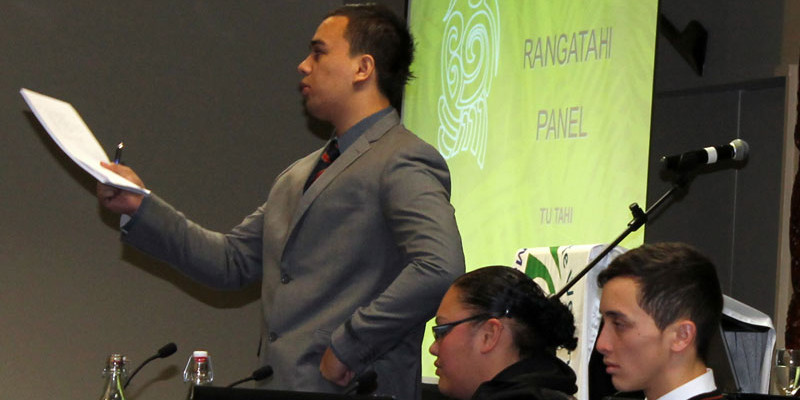 Vacancy: PPTA Te Wehengarua Education Officer (Wellington)
NZPPTA Te Wehengarua National Office Vacancy: Education Officer (readvertised)
Are you interested in working with secondary teachers to support the use of te reo Māori and tikanga?
We're looking for someone to join the professional learning team in our national office in Wellington. This is a fixed-term position for two years (2021 and 2022 school years), as the funding is tied to the Association's PLD Fund. The Fund is a contract between NZPPTA and the Ministry of Education to deliver professional learning opportunities to secondary teachers.
The successful candidate will be able to work flexibly, co-operatively and collectively and will communicate well. They will have to be a fluent speaker of te reo Māori and have a working understand of tikanga.
We are looking for someone with experience and expertise in at least some of the following areas: teaching adult learners, resource development and the specific skills required to teach a language. In your covering letter let us know what you would bring.
The appointee will be a member of a small but supportive team. PPTA is a member-led organisation, and you'll need to appreciate and respect that.
Salary will be within the range of salaries paid to senior staff in secondary schools. A staff collective agreement covers conditions of employment. Travel is required. We'd like someone who can start at the beginning of 2021, but we can negotiate on this for the right person.
The Association is committed to partnership within Te Tiriti o Waitangi. A commitment to union goals is essential. The Association is an equal opportunities employer.
Applications must be received by 5.00 pm Friday 13 November 2020 and should be marked Confidential and addressed to—
Christine McNicol
(Staff Vacancy – Education Officer)
New Zealand Post Primary Teachers' Association
PO Box 2119
WELLINGTON
A job description and application form may be obtained from Christine McNicol by phoning (04) 913 4235 or emailing cmcnicol@ppta.org.nz. Queries about this position should be addressed to the National Coordinator PLD, Ph. (04) 913 4242, Email kfarrant@ppta.org.nz.
Te Wehengarua He Tūranga Wātea i te Tari Ā-motu: Āpiha Mātauranga (Ka Puta Anō)
Kei te hiahia koe ki te mahi tahi ki ngā kaiako kura tuarua, akiaki ai i te whakamahinga o te reo Māori me te tikanga?
Kei te kimi haere mātou i tētahi kia hono atu ki te ohu ako kaimahi ki tō mātou tari ā-motu ki Pōneke. He mahinga ita, e rua tau te roa (mō ngā tau ā-kura o 2021 me 2022), he herenga nō te tahua pūtea ki te PLD Fund o Te Wehengarua. Ko te tahua nei he kirimana anō kei waenga i Te Wehengarua me Te Tāhuhu o te Mātauranga, e hua atu ai he āheinga akoranga ā-kaimahi nei ki ngā kaiako kura tuarua.
Ko te whakaihuwaka o te tūranga nei, ka taea e ia te mahi raungāwari, te mahi tahi, me te whakawhitiwhiti kōrero. Me matatau ki te kōrero Māori, otirā, me mōhio pū ki te tikanga me ōna whakamahinga.
Kei te kimi mātou i tētahi, he wheako ōna, otirā, he pūkenga anō ōna ki ngā tūāhua nei: te ako i te pakeke, te whakawhakanake rauemi, me ngā pūkenga me mau kia ako reo. Whakamōhio mai ki a mātou ki tō reta matua, he aha ōu painga.
Ko te tangata ka kōwhiria ka noho hei mema ki tētahi paku tīma, engari he nui te tautoko. He mea arataki a Te Wehengarua e ōna mema, ā, me mōhio, me whakaute anō hoki tērā.
Ko te utu ā-tau kei te takiwā tonu o ngā mea ka utua ki ngā kaimahi matua i ngā kura tuarua. Ko ngā herenga o te mahi kei tētahi whakaae tahitanga a ngā kaimahi. Me rite rawa ki te patu rori. E hiahia ana mātou kia rite hoki te tangata ki te tīmata i ngā mahi ā te upoko o 2021, engari he whiriwhiringa ka taea kau noatia e te tangata tika.
E ū ana Te Wehengarua ki te tūhononga kei roto i Te Tiriti o Waitangi. Me ū rawa anō ki ngā whāinga o te uniana. Ka mutu, ko te taurite o ngā āheinga kaimahi tā Te Wehengarua whai.
Me tau rawa mai ngā tononga i mua i te 5.00 pm i te Rāmere, i te 16 o Whiringa-ā-nuku, ka mutu me tohu rawa ki te Matatapu, me te taunga wāhi nei –

Christine McNicol
(Tūranga Wātea – Āpiha Mātauranga)
Te Wehengarua (PPTA)
PO Box 2119
TE WHANGANUI-A-TARA
Ka taea ngā whakamahuki mahi me ngā puka tono te tiki atu i a Christine McNicol mā te waea atu ki (04) 913 4235, mā te īmēra rānei ki cmcnicol@ppta.org.nz. Ko ngā pātai mō tēnei tūranga me tuku ki te Kaiwhakakaere Ā-Motu o PLD, mā (04) 913 4242, mā kfarrant@ppta.org.nz rānei.