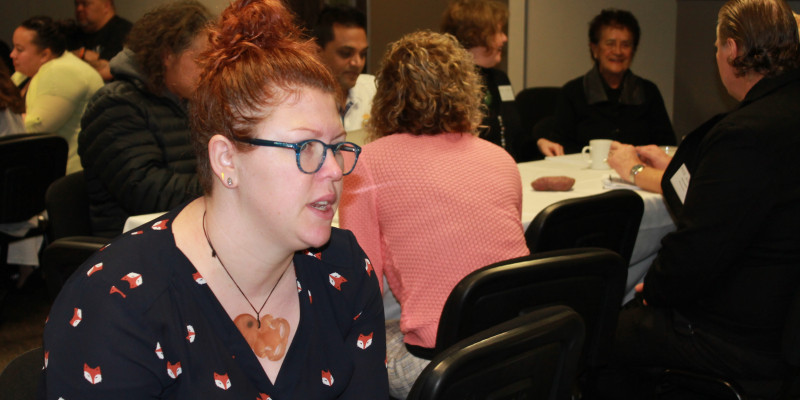 NCEA review 2018
Everything you need to know about the Government's review of NCEA
Review update: March 2021
The Ministry has released the following roadmap for curriculum changes (PDF).
The review
In December 2017, the government announced a comprehensive review of NCEA.
A seven member ministerial advisory group was appointed to identify opportunities for strengthening NCEA. The group comprises people from a range of different backgrounds, who are tasked with the challenge of finding opportunities to provoke, inspire, and encourage kōrero around the future of NCEA.
In July 2018 Minister Hipkins announced that a new advisory group made up of principals and teachers was to be formed. This group, the Professional Advisory Group (PAG) sits alongside the Ministerial Advisory Group (MAG) and provide advice on NCEA to the Minister and Ministry. The PPTA is pleased to see that such a group has now been formed, as it is critical for the decision makers to hear how any proposed changes may impact on schools. We're also pleased that more than half of the PAG are current PPTA members!
The NZSPC, the PPTA's principal's council, also made its own submission to the NCEA review, which you can see here.
NCEA submission
PPTA has been involved in NCEA since the early stages of its development in the 1990s. We also recognise the absolutely critical role members have playing in trying to make it work in schools.
This paper has been approved by the PPTA Executive, and will be submitted to the NCEA Review. There are three recurring themes throughout the paper. First, unintended consequences. Whatever changes are made to NCEA, they need to be carefully thought through, not just fanciful ideas. The consequences – both intended and unintended – need to be clearly identified, and then careful analysis done to ensure students and teachers are not impacted negatively. Second, change is a significant issue. In education, change seems to be a constant presence, and without a clear benefit, that change can simply leave students and teachers worn down and beaten. Third, workload from NCEA is currently crippling both students and teachers. Unless something is done to address this, the crisis will continue to grow.
Our submission contains reflections on the Six Big Opportunities as released in the discussion document, as well as additional ideas. Members are encouraged to read and use this paper to help inform their own submission. Unless teachers get involved by completing surveys and submitting on the Big Opportunities, their voices will not be heard.
The six big opportunities
Public consultation
The review is now in the public consultation phase until October 19, 2018.
It's absolutely critical for teachers to get involved and make their voices heard.
The six big opportunities are not a foregone conclusion. Depending on the feedback from the engagement process, these could all change, some could change, or be dropped or they could all be implemented.
They are deliberately high level and without detail as the engagement process will determine the final outcome. At the same time, new ideas may emerge from the process. There are plenty of opportunities to make changes, so this is why it is critical that as many teachers as possible become involved. You are encouraged to read the Big Opportunities Discussion Document, as it contains details not found on the webpages.
PPTA will make two formal submissions. The Curriculum Advisory Committee of the executive and the Secondary Principals' Council have hui organised to form submissions. If you would like to have input to these, please contact your local executive member or SPC representative.
How can you engage?
There are several ways you can engage. The best ways to engage are:
completing the short survey
completing the longer survey
attending a public meeting
making a submission, either as an individual, a department, a school, a cluster or CoL etc.
Details of all these options can be found here.
Please engage in one, two, three or all of these opportunities.
You can also discuss it on social media, which is being followed by the Ministry. Use the tags
#NCEAReview
#NCEAHaveYourSay
#EdConvo18
#NCEAMakeYourMark
Social media conversations will not be included in the formal analysis so may not inform the final decisions.
If you have any questions or would like to pass on input to the formal PPTA submission please contact us at kfarrant@ppta.org.nz or ncea@ppta.org.nz