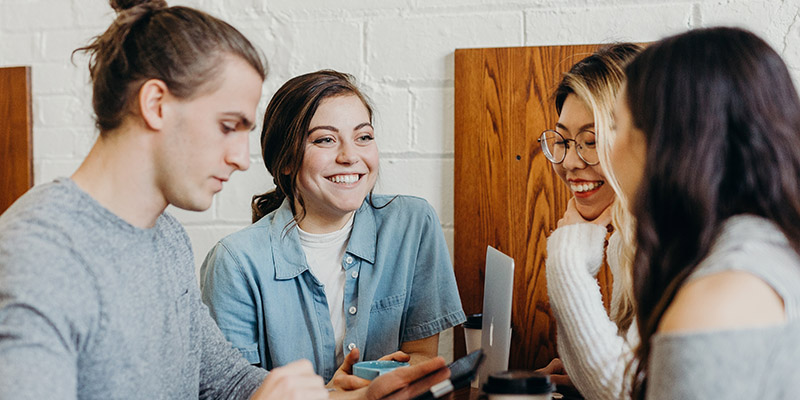 COVID-19 Advice to members: Mandate changes
The Government has announced changes to vaccine mandates that will take effect from 5 April and to the traffic light system that will take effect from 26 March.

This page was updated on 31 March to include advice on consultation with staff on the changes to your school's risk management plan
Mask mandates
Masks are a major contributor to limiting the transmission of Omicron while infection rates remain high.
At Orange, masks will be strongly encouraged, but not required.
Vaccine mandates
The legal and medical advice is now that for most workers the previous justifications for requiring a vaccine mandate for those working in frontline roles no longer apply.
The high levels of vaccination and the natural immunisation of the remaining workers who are unvaccinated acquired by catching Covid, coupled with the continued use of safe Covid hygiene practices and mask-wearing mean that vaccine mandates to restrict the spread of Covid are no longer required. In addition, by 4 April Auckland and several other regions in the country are expected to be passed the peak of Covid infections.
For the education sector, the vaccine mandate will be ended, effective from 5 April.
By that date, schools will need to have considered the health and safety risks of any unvaccinated staff members returning to the worksite and adapt their current health and safety planning and policy to accommodate that.
For secondary schools, this may be a very limited change as they already have practices in place for managing health and safety implications of having unvaccinated students onsite.
Where there are particular health and safety concerns surrounding staff who have underlying health issues those issues will need to be addressed on a case-by-case basis.
Schools may not require you to provide information on your vaccination status.
Activities that previously were required to exclude unvaccinated students will no longer be required to do so.
PPTA's advice is to continue to follow the public health recommendations about vaccination.
Effect of removal of vaccine mandate on employment status
Boards will be able to hire staff for front line teaching duties who are not vaccinated.
Unvaccinated staff who are working offsite may return to onsite work from 5 April.
Unvaccinated staff who are currently on leave may return to their normal duties at the end of the leave period (or earlier by agreement).
Staff who, as a result of being unvaccinated, are working through an employment relations process with their employer should expect that process to stop. Contact your PPTA Field Officer for further advice and support.
Teachers who have already lost their positions because of the vaccine mandate will not be entitled to return to those positions but will be free to apply for new positions in schools.
PPTA Field Officers can provide advice if there are employment relationship issues related to vaccination status.
Vaccine passes
The requirements around vaccine passes will end effectively on 5 April but you will still be able to obtain and update vaccine passes.
It is possible that a fresh wave of Covid could mean their use is required again in the future.
You will need to have had a booster to renew your vaccine pass when it expires.
PPTA's advice to members is to be fully vaccinated.
Changes to gathering limits 
From Saturday 26 March the limits on outdoor gatherings in the Red Setting will be removed and the limit on indoor gatherings will increase to 200. 
Consultation on review of health and safety plan
Adjusting Risk Management Plan - Guidance from SPC
Schools are required to review their health and safety plan in relation to the changes to the mandates and to requirements under the framework settings.
Some schools may undertake a risk assessment review and find that their existing plan covers their situation once the changes take effect.
Other schools will need to consider how they deal with specific issues such as having unvaccinated staff returning to the site.
Schools are obliged to consult with their staff on the health and safety plan and potential changes.
Consultation will include the discussion of what is new or raised potential risks, who may be more at greater risk, how that risk compares to the general risk in the community and what options are available to minimise the risk and which are least intrusive and most practical in addressing the risk.
You may or may not choose to participate in the consultation, but you should be given the opportunity to do so.
At a minimum, the school should be consulting with the health and safety representatives and individuals who may be affected by the changes, which could include people with underlying health issues, people with family members who are immunocompromised and unvaccinated staff members who might be affected by mitigations and provide the opportunity for consolation with other staff.
If you are on leave from the school there is an obligation on the school to use reasonable efforts to engage with you in consultation. You can also contact the school and ask to be included in the consultation. You may choose not to participate in the consultation.
The consultation should be about potential risks, how significant those risks may be compared to the general community and possible mitigations.
The school already has a number of risk mitigations in place under general health guidelines (masks, distancing, disinfecting etc) and may have other steps in place for unvaccinated students.
Mitigations should be those which are suited to the level of additional risk, practicable and the least intrusive for the individuals affected.
While the 'trigger' date is April 4 the consultation process may need longer to complete. Schools may look to interim steps while the health and safety plan is reviewed and staff are consulted. For example, if you are unvaccinated the school may ask that you work on pay from home or in a specific area of the school until the start of next term while the risk management plan is revised.
Schools will not easily be able to introduce their own vaccination mandates as a response to perceived risks. Under the Health and Safety Act they would need to demonstrate that there was an objective reason for doing so. That might apply in special schools or hospital schools where there are a lot of vulnerable students. It may apply to one or two positions in a school who deals with immunocompromised students if no other mitigation is possible to address the level of risk.
Worksafe advice on risk identification can be found here:
https://www.worksafe.govt.nz/managing-health-and-safety/novel-coronavirus-covid/covid-19-controls-at-work/