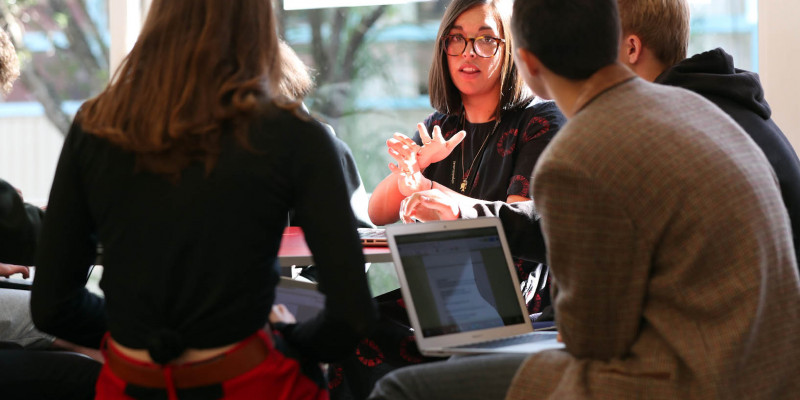 COVID-19 Level 2 advice and FAQ for the mandatory vaccine Public Health Orders
The Government is issuing Public Health Orders (PHOs) around mandated testing and mandated vaccination. The first of these was issued on 15th October and is now in effect and the information below is updated in relation to that. The second PHO is expected later week. The public information released by the Minister of Education on 11 October provides the basis for the following information on the mandated vaccination requirement. The information will be updated when the second PHO is released.
The next PHO is expected to require boards of trustees to ensure that only fully vaccinated staff are on-site from the start of next year.
Key dates are:
First vaccination by 15 November 2021
Fully vaccinated effective from 1 January 2022.
Fully vaccinated means having received the second vaccination.
Teachers will need to provide proof of vaccination, the Ministry of Education have provided more information on how to obtain a letter of confirmation of vaccination:
Members in schools or kura in COVID-19 Level 2
If your school or kura is in an area that is not at Level 3 you can return to school from 18 October without being COVID-19 tested.
Face coverings on site will not be mandatory.
You must have had your first dose of the COVID-19 vaccine by 15 November to be fully vaccinated by 1 January 2022.
Is this legal?
Section 9 of the COVID-19 Public Health Response Act 2020 authorises the responsible Minister (currently Hon Chris Hipkins) to make a COVID-19 Order for mandatory testing and vaccination of employee groups.
The Act requires a robust process to be followed including an analysis of whether the requirement is a justified limit on the rights and freedoms in the New Zealand Bill of Rights Act.
The process for making an order under this Act has been tested in a case concerning the order in force for mandatory vaccination of "border workers":
GF v Minister of COVID-19 Response [2021] NZHC 2526 24 September 2021
The judge found that all the requirements in the Act had been met. Evidence was presented that there was a strong public health rationale for the order in relation to the specific group. This type of evidence has been used to justify the order under the Act being made for teachers.
Is this a breach of the Privacy Act/Bill of Rights?
The COVID-19 Public Health Response Act 2020 allows exemptions in respect of broader public health concerns.
It is indicated that the orders will also provide an over-ruling authority for the employer to require evidence of your vaccination status.
There is also the point that the mandate does not require you to be vaccinated but puts a requirement on your employing board to ensure that you be fully vaccinated by 1 January 2022 if you are to continue to be allowed on-site. To do this you must have had your first vaccination by 15 November.
The restriction on employment is similar to the one that prevents a board from employing teachers who do not choose to renew their certification.
What happens if I am not vaccinated?
After 1 January 2022, the employer cannot continue to have you on-site if you are not fully vaccinated. It is unclear at this time what is expected if you cannot get your first vaccination by 15 November.
What if I cannot be vaccinated for medical reasons?
Current information is that there will only be a handful of people in this situation. If you are unable to be vaccinated for medical reasons and have medical certificates to support this then you should be given offsite duties that can be managed without risk of transmission (including, possibly, online teaching from home) or be placed on paid leave. Medical retirement may be an option in some circumstances.
What if it is my personal choice not to be vaccinated?
You continue to have that choice.
You must provide evidence of a negative result for a COVID-19 test taken no more than 5 days prior before you can return to school. There is a potential fine of $1,000 for beaching the requirement.
You must provide ongoing weekly evidence of further negative testing until you are fully vaccinated.
All members who work in schools and kura will be required to have a first dose of the COVID-19 vaccine by 15 November 2021 to be fully vaccinated by 1 January 2022. It is not yet clear what might happen on that day if you do not have your first vaccination by 15 November.
If you are not fully vaccinated by 1 January 2022 your employer cannot allow you on-site. They are likely to be able to request your vaccination status from the MoH.
In such circumstances, your employer may terminate your employment. If this did occur, the surplus staffing provisions would not apply. In such a case, your PPTA field officer would support you to ensure a fair and just process is followed.
What happens if I don't want to tell the employer if I am vaccinated?
The Public Health Order overrides the Privacy Act.
Under the Public Health Orders, you would have to reveal your vaccination status, but the employer must keep this confidential.
If you refuse to provide your status your employer must assume that you are unvaccinated.
Would I have priority for surplus staffing options if I don't want to be vaccinated?
Where a school is undergoing staffing reduction through the normal surplus staffing process this year, vaccination status would not be a consideration in the CAPNA process, but it may influence employer decisions at the voluntary options stage.
Unvaccinated staff in schools that have surplus staffing processes running this year, and who had their positions disestablished by voluntary option or CAPNA, would have access to the appropriate surplus staffing options.
What can PPTA do to support me if I don't want to be vaccinated?
PPTA cannot overturn the Public Health Orders.
PPTA field officers will work with affected members to ensure the best outcomes possible are achieved under each individual set of circumstances and that all appropriate processes are followed fairly and consistently.
What is PPTA's position on mandated vaccination?
From the onset of the pandemic, PPTA's policy has been to support decisions of the Ministry of Health, which are based on scientific evidence and a robust legal framework. Executive believes that this policy provides maximum protection for all of our members and for their students and communities.
Mandated vaccination to perform on-site teaching duties, as required by the Ministry of Health, falls into this policy.
PPTA recognises the right of individuals to choose not to be vaccinated but acknowledges that under the vaccine mandate this will require corresponding compromises to be made in their employment to provide maximum protection for all members.
PPTA advice is for all members to be fully vaccinated, but the Association will continue to support individual members who choose not to be by ensuring fair and just processes apply.
Vaccine Science Webinars
The vaccine science webinars with Dr Michelle Dickenson will be a great opportunity for those who have additional vaccination questions and to debunk and myths surround the vaccine.
Thursday 21 and Friday 22 October at 4 pm.
Webinars hosted by Dr Michelle Dickinson will focus on vaccine science. This will allow members to get answers to your vaccine questions from a reliable source.
The webinars will be open to all teachers and other education workers who register from today. Please register your interest here.
You should submit questions in advance of the webinars as part of the registration process. Questions will be answered as part of the webinar, which will be 45-60 minutes. A live Q&A will also be possible.
Additional webinars will be offered if there is ongoing interest.