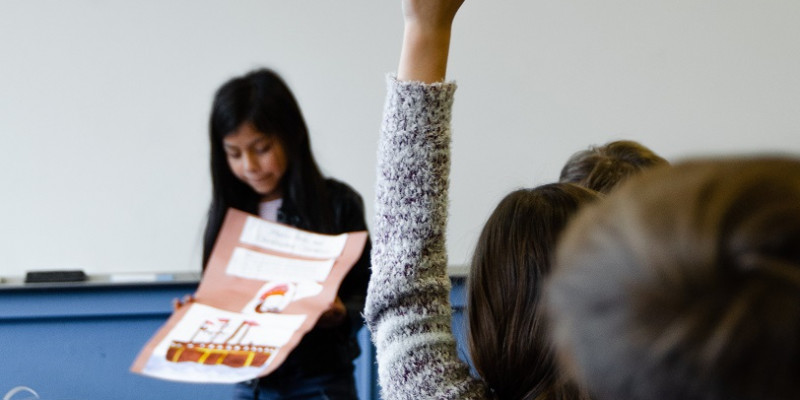 COVID-19: Level 2 FAQ
Managing staff leave during level 2
Ministry information about this is available here (www.education.govt.nz)
Going to school
Should I wear a mask?
You legally must wear a face covering on public transport.
Ministry of Health guidelines strongly recommend wearing a mask or face covering – in particular when you are in situations where physical distancing is not possible, like in shops.
Your school can direct you to wear a face covering if they have reasonable grounds to do so, such as someone in the school community who is at higher risk. In this case they are responsible for supplying you with an appropriate face covering or mask.
What are my entitlements to sick leave during level 2?
A table with sick leave entitlements that covers those with COVID-19 or another illness, those with dependents who are ill, and those in at-risk categories can be found here.
What should I do if I am in a high risk category?

People at higher-risk of severe illness from COVID-19 (eg those with underlying medical conditions, especially if not well-controlled) are encouraged to take additional precautions when leaving home.

They may work on-site, if they agree with their employer that they can do so safely.

The PPTA advises you to let your principal know if you are in the high-risk category, and have a conversation with them about any steps that may need to be taken so that you can work safely on-site.

Please do not hesitate to get in touch with your field officer if you would like support to do this.
Should face-to-face meetings with staff be limited to 10 people?
No, schools are operating under a high level of traceability and stringent hygiene requirements.
Schools will be seeking to limit face-to-face meetings to those which are necessary and cannot be reasonably done by video conference or similar distance technology. Where face-to-face meetings are held, teachers should maintain a one metre distance from one another.
I don't feel safe going to school but my principal says I must. What are my rights?
There is an expectation that most teachers will work on-site during level 2. You should raise any concerns with your principal and ask that they are addressed in the school's level 2 planning.
Your principal may agree that you can work from home. If not, they may agree that you can take unpaid leave (or you could apply for special paid leave at your employers discretion).
You can also talk to your GP about how you are feeling, and if appropriate, sick leave (with a medical certificate) may be an option.
Talk with your PPTA field officer if you are in this situation. "Refusal to follow a reasonable instruction" could have major employment consequences.
Student and teacher wellbeing
How much cleaning can we be expected to do?
You can reasonably be expected to keep your own desk and work areas clean and sanitised. Any office that you use is also your responsibility.
Your school should arrange extra cleaning staff for the cleaning of communal areas, door handles, light switches, and so forth, so that that duty does not fall on the teachers.
I am a sports/drama/dance teacher. Should I be allowing my students to have contact with one another?
Contact sport and close contact activities can resume if you are able to contact trace who is on-site during school hours and during practice and competitions. Avoid contact where possible, minimise contact where it is unavoidable, and give extra emphasis to handwashing and drying (or using hand sanitiser) before and after activities. Regular cleaning of equipment is very important. Any inter-school events will need to have a contact tracing register in place to record those playing in both teams.
Ministry of Education guidance on singing and wind instruments is to allow a minimum of 1m distancing between students.
I am an ITM/RTLB/reliever/ACT/etc. Can I work across different sites and for different employers at alert level 2?
Yes.
At each site you will need to ensure that you are recorded as being on-site (through the timetable and/or visitor register), and you must follow the appropriate hygiene and health and safety measures required by each school.
For ITMs, the Ministry of Education guidance on singing and wind instruments is to allow a minimum of 1m distancing between students. Regular cleaning of instruments is very important.
Student and teacher workload
How can we support students to catch up and complete any missed work?
The first priority is re-establishing relationships and routines and, from there, building on learning.
NZQA has provided an assessment matrix guide (www.nzqa.govt.nz) for all of the internal and external assessments which might be useful. The guide suggests the kinds of support students will need to complete various pieces of work.
How can I manage my own workload whilst supporting students to catch up?
Use your professional judgement about how to work with students who have not completed work. If this is the majority of students, you may need to cover the work again. If you do cover the work again, you may need to leave out another standard.
Your decision may consider:
the number of students affected
the importance of the topic
its relationship to future topics
number of credits it is worth
whether it leads to an assessment activity
How do I manage my workload when I have students learning online and students in the classroom?
At Level 2 expect the majority of students to be in class. Some options for those who have students remaining at home:
Treat students who are not on-site as you would any student who is on a prolonged absence and let them know the work that is being covered in class
Teach online with all students working on their devices
Employ relievers to work with students learning from home