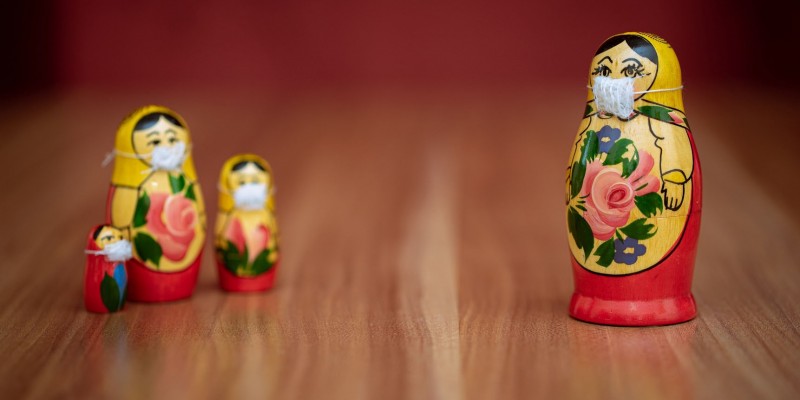 COVID-19: Level 3 FAQ
Going in to school
Two things to keep in mind:
If it can be done from home, it should be done from home
Safety is the underlying principle for all these decisions
If your question is not answered here or you are having difficulty, please contact your field officer.
Here is the advice the ministry has made available (www.education.govt.nz)
Do I have to go in to school to supervise?
You should make your best effort to go in to school if called upon, but definitely do not go in if it is not safe for you to do so. You do not have to be at school if any of the following apply to you:
You are sick or under directed isolation
You are in an at-risk category as specified in the government's guidance
Your bubble includes a member in an at-risk category
You are unable to find childcare for dependent children
You have not been provided with a health and safety plan for work at level 3, or have not been advised by your school health and safety representative or PPTA branch chairperson that an appropriate plan is in place
Should I wear a face covering?
You legally must wear a face covering on public transport.
Ministry of Health guidelines strongly recommend wearing a mask or face covering elsewhere – in particular when you are in situations where physical distancing is not possible, like in shops.
Your school can direct you to wear a face covering if they have reasonable grounds to do so, such as someone in the school community who is at higher risk. In this case they are responsible for supplying you with an appropriate face covering or mask.
I don't fall into the COVID-19 at-risk category, but going in to school will affect my wellbeing in other ways – for example, I am experiencing high anxiety around going to school. Is leave without pay my only option?
Leave without pay is not your only option. You should discuss your individual circumstances with your school, as they may have enough staff to supervise students and therefore be happy for you to continue working from home. If you need help having this conversation with your school, please contact your field officer.
Should there be more teachers on-site than are required for supervising students?
No. The Ministry of Health is clear in its central message: work and learn from home if you can. We want the vast majority of people working from home, and the vast majority of children and young people learning from home.
My internet is unreliable at home and I can teach remotely more effectively from school, can I choose to go into school?
Talk to your school leadership about how to do this safely. If you can maintain physical distancing, and if being on-site enables you to complete your work, then you can work at school.
What if I have children under 14 at home? Am I required to go in and supervise?
If you or your children fall into the vulnerable catergory, then you cannot be asked to come into school. For others with children, the ideal scenario is that you won't be asked to come in to school and can therefore teach from home. We are hoping that principals / those doing the rostering will understand that those with children are in a trickier situation, and will take this into account when drawing up rosters.
If your school does need you on site you can send any school-age children of yours to school.
If you feel like your school management is not making a reasonable request of you to come into school, please contact your local field officer for help.
What if someone in my bubble is vulnerable to COVID-19? Am I required to go in and supervise?
No.
Do I need to provide a medical certificate to prove I am vulnerable (or that someone in my bubble is)?
This is a high-trust situation, so you should not be asked to provide evidence. However, if your employer insists on a medical certificate, provide one as soon as is practicable. Keep in mind that most schools will have enough volunteer teachers to supervise the few students who must attend.
Is any of this different if I am a Learning Support Coordinator?
No.
I have been tested for COVID-19 and have to self-isolate until the results are in. Can I claim disregarded sick leave even if the test is negative?
No. There are three situations you might isolate in.
1) If you are generally unwell, have been advised to get a COVID-19 test, and are awaiting results, your absence should be recorded as sick leave.
2) If you have been advised to get a COVID-19 and are awaiting results but are well (i.e. not sick / not symptomatic), you should work from home. If working from home or alternative duties cannot be provided, your absence should be recorded as discretionary paid leave.
3) If you are not sick but are required to self-isolate under the direction of a medical practitioner (i.e. as a 'close contact') you should work from home. If working from home or alternative duties cannot be provided, your absence should be recorded as discretionary paid leave.
Disregarded sick leave will only be approved where an individual has taken sick leave due to a COVID-19 diagnosis.
Are staff meetings allowed?
Only via video conferencing such as Google hangouts or Zoom.
Do I have to teach online and supervise children at the same time?
You are not required to teach students under direct supervision and teach on line at the same time, unless you choose to.
You are only supervising students who cannot stay home while they undertake the work set for them, so your key role is to ensure that health and safety measures are maintained by the students in your direct care. If you can do that and also manage online work then feel free do so. If not, your focus is the supervision of the students in front of you.
Your contact hours, both at school and at home, should stay within the requirements of your collective agreement.
Do I still get non-contact time?
Yes. This might look different from how it usually does, but if you feel you are not getting your entitlement, contact your field officer.
Working from home
Can I claim additional expenses incurred while working from home during the COVID lockdown period?
Actual and reasonable expenses in undertaking your role should be given appropriate and fair consideration for reimbursement by your school, under STCA 7.8.1:
7.8 Consumables for Teachers' Use
7.8.1 Items such as felt tip pens, rulers, biros, work plan books and other similar consumable materials for use by teachers in teaching the curriculum are to be supplied by the employer.
The ASTCA is silent on this matter, but custom and practice is to look at the STCA for guidance when that has a relevant provision not contained in the ASTCA.
Your school may have a reimbursement policy under which you can make a claim. However, if an employee incurs a cost on their employer's behalf it is good employment practice for the employer to reimburse or compensate them. Schools are to act as Good Employers, under the Collective Agreements and State Sector Act.
To support your claim under 7.8.1 we advise that you provide clear and specific information regarding the increased costs associated with working from home. For example, this may require you to obtain an internet usage printout from your provider which details the sites visited showing usage was associated with work based activities. This will help avoid questions around usage by other household members contributing to the higher costs.
It would be helpful, although not required, to include any email conversations had with the school where you alerted them to the likelihood of increased costs.
On-going claims
While these additional expenses arose from unprecedented times, from now, our usual advice of reaching agreement in advance of incurring and seeking reimbursement for any costs, where practicable, will be the best course. Therefore, any staff who are exempt from returning to work on site and are working from home, under Alert Level 2, should seek agreement with the school on the matter of ongoing costs.