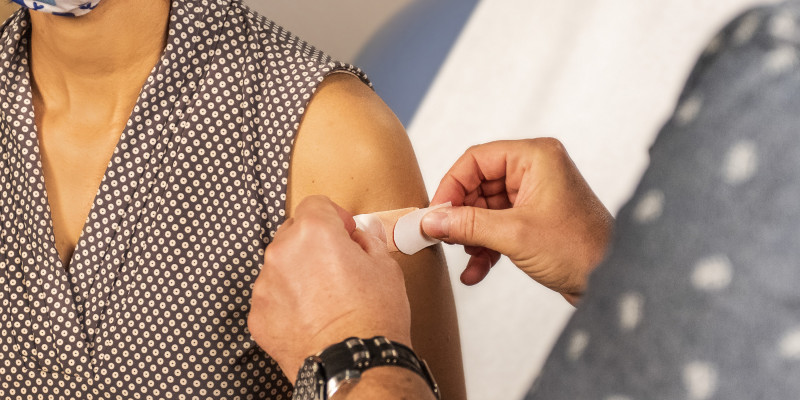 COVID-19: Priority vaccination for teachers
The Ministry of Health has confirmed teachers are now eligible for priority vaccination regardless of COVID-19 Alert Level.
If you are unvaccinated without a current appointment:
You should book appointments through Book My Vaccine.
If you cannot find an appointment within two weeks, call the COVID-19 Vaccination Healthline on 0800 28 29 26 between 8am to 8pm any day of the week.  Tell them you are an essential education worker so your vaccination can be prioritised, and they'll assist in arranging a suitable time.
If you are unvaccinated with an existing appointment:
If your appointment is within the next two weeks, MoH suggest you keep it.

If your appointment is more than two weeks away call the COVID Vaccination Healthline on 0800 28 29 26 and talk to them

before

making any changes to your existing booking.
Where can I get more information about the vaccine?

Accurate information about the COVID-19 vaccine and the rollout programme can be found at Ministry of Health and Unite Against COVID-19.
Trusted information in Te Reo Māori and English can be found at Karawhiua.
Does this mean I must get vaccinated?

Vaccination remains voluntary, but it is strongly recommended that you get vaccinated.
Where can I get vaccinated?
There is a wide range of places you can be vaccinated, including drive-through centres, marae-based centres, general practices, community pharmacies and Pacific providers. 
What if I can't work the next day?
Some people get flu-like symptoms after the vaccine. If you cannot work the next day because of such a reaction to the vaccine, then it should not be a charge against your sick leave. You should be provided with discretionary paid leave..
Employers were advised of this by the MoE in May 2021.