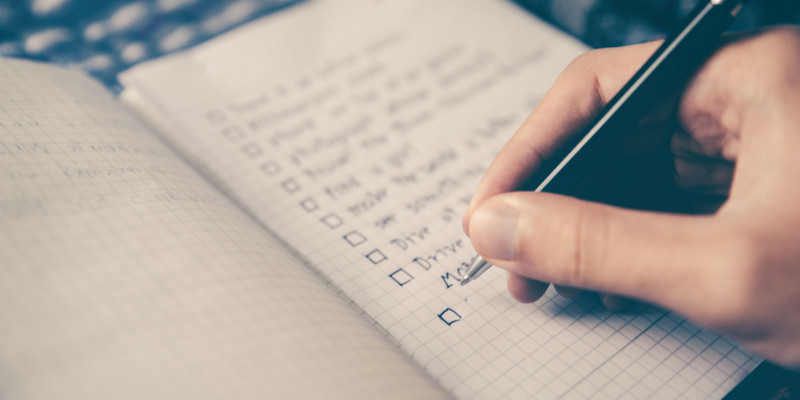 COVID-19: Re-visiting your level 3 response plan
Under alert level 3 schools must have a COVID-19 response plan that sets out how they'll operate safely, as outlined in the Ministry of Education guidelines.
The plan will be a collaboration between the principal, senior leaders and relevant staff representatives such as branch chairs and health and safety reps, and should be provided to all staff.
This guide is a resource to assist with the development of a plan or as a check list for one your school has already developed.
What does the plan need to include?
We're not prescribing exactly how to set out the plan, but there is information that must be included.
The plan must focus on:
Mitigating the risk of transmitting COVID-19 at school.
Ensuring that changes to teaching and learning in response to COVID-19 don't create other risks for staff or students or their communities.
Ensuring that staff have confidence they can safely return to the school if needed on site.
Schools may choose to use the template at the top of this page (click to download). The questions below will help with the development of the plan.
1. Risks
What are the risks arising from opening the school after the Level 4 shutdown? How will your school operate to keep staff and students safe from exposure to COVID-19?
Before preparing this part of the plan, check the latest government guidelines (covid19.govt.nz)
Schools can only open if COVID-19 risk controls are in place.
The primary controls that MUST be in place are:
ensuring separation distances of 1 metre between students and between students and staff while inside, and 2 metres while outside;
the disinfecting of surfaces,
everyone maintaining good hygiene
Other key steps for planning. Schools should:
know how many students are expected to attend school during L3 and how will you get a reliable estimate of this number. Make sure your communication plan for parents has explicit guidance on which students should stay home within their immediate or expanded bubbles and how many students the school is able to accommodate safely
have arrangements in place if more than expected number of students arrive at school
decide what teaching spaces will be required to accommodate bubbles of 10 people. How will furniture in these spaces be set up? How will access to devices be provided to students who need them? How will these devices be cleaned?
consider what other spaces in use during the school day will need to be set up to manage social distancing and hygiene requirements, e.g. entry spaces, office spaces, break spaces for staff and students, gathering or meeting spaces, outside spaces, bathrooms
know how many staff will be required to supervise these students in these spaces, if that number of staff is available to return to school and what you will do if the number of teachers available is insufficient to safely cover the number of students attending. Make sure the number of teachers working at school is no more than is needed to supervise the students on site
plan for how transport to and from school will be managed, including bus/train travel and pick up/drop off sites for parents
make sure your attendance and visitor registration systems are sufficient to ensure detailed information about who is at school, and what areas of the school they are in
identify any school rules or practices that may need to be specifically suspended or modified as conflicting with current health and safety requirements under level 3 (e.g. notifying absence from site, making appointments with staff etc) and make these changes explicit to staff, students and whānau
decide how you will you manage student behaviours that increase risk e.g. unnecessary student interactions outside classrooms or sharing between students of food, clothing and equipment
identify the staff member/s responsible for cleaning and hygiene supplies and how they will track usage so that there are no gaps in supply
consider what else needs to be done before you can safely open the school
record the plan and review it often
2. Communication
Communication will be crucial. How will your school ensure that staff know how to keep themselves and students safe from exposure to COVID-19? How will your school communicate the steps being taken to keep everyone safe?
Staff and students need access to the right information about keeping themselves well during the pandemic. Don't assume they will just know how to do this. Make sure they have and know where to get correct, official information. Schools could:
inform staff and students about new procedures and practices before they return to school
communicate what the routine for workplace surface cleaning will be, and how this will be incorporated into the school day
provide information sheets and display posters
discuss physical distancing and hygiene prior to staff arriving on site, and then in staff or department meetings regularly
review WorkSafe and Ministry of Health guidance regularly and update internal advice as needed
3. Gathering information
How will your school gather information on the health and wellbeing of staff and students to ensure that they are safe and well to return to school?
It's vital that staff and students who are unwell or suffering symptoms consistent with COVID-19 don't come to school until they have either recovered or have been tested and cleared from having COVID-19.
Schools must do a simple daily health screening check of all staff and students on their arrival at school, such as asking if they have any of the recognised symptoms. Decide how this will be done and who is responsible for it.
Consider:
discussing the procedures with staff in advance to get agreement about how you will approach this
how you can best encourage staff to stay home if they're unwell
how you'll follow-up to ensure staff only return if they have recovered or they have been tested and cleared of COVID-19
what emotional and psychological support and monitoring is available at the school for students and staff
engaging an employee assistance programme if you do not already have one operating
identifying and using personal or association support networks regularly
4. Managing exposure
How will your school manage an exposure or suspected exposure to COVID-19?
Despite all your best efforts, it's possible a staff member or student may start to show symptoms consistent with COVID-19 while at school.
Schools must:
be able to get immediate advice by contacting Healthline on 0800 358 5453
decide in advance who will make the call to Healthline, how you can be sure it's been done, and who'll be responsible for implementing the advice
contact the student's primary caregiver or staff member's next of kin immediately on an up-to-date number
implement clean down procedures in a timely way
identify who at the school and on school transport has been in close proximity to that person – this will help with contact tracing
isolate the student or staff member
When isolating unwell students or staff, think about:
where you can isolate them that's safe and comfortable while you arrange for them to get home
how you can support them to get appropriate medical advice, including whether they should be tested for COVID-19
how you'll maintain contact with them, confirm whether they've been diagnosed with COVID-19, and how you'll know when they're well
Minimising contact between people and providing good information about contacts may lessen the risk to your school community.
Links to more information (all lead to pages on www.health.govt.nz):
5. Are your processes working?
How will your school evaluate whether work processes or risk controls are effective?
To make sure schools can learn and adapt quickly, school leadership, branch chairs and health and safety reps should pro-actively engage with staff to find out what's working, what's not, and how things could be improved.
Ask the students whether they feel safe, how the schools' practices are working, and what they think could make things better.
Schools will already have effective incident reporting approaches that can be adapted to assessing how well their COVID-19 plans are operating.