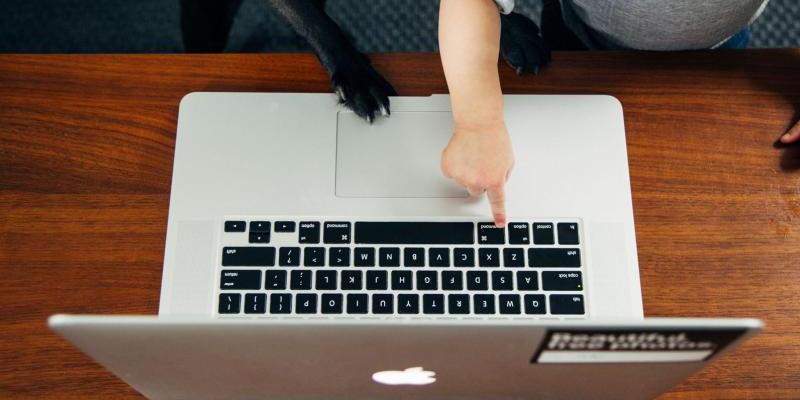 COVID-19: Working from home
Key dates
| | |
| --- | --- |
| 26 March | Covid19 Alert Level 4 commenced |
| | |
| --- | --- |
| 28 March | Term break begins |
| | |
| --- | --- |
| 10–14 April | Easter including the Tuesday after Easter |
| | |
| --- | --- |
| 15 April | Term 2 begins (through distance learning) |
| | |
| --- | --- |
| 22 April | Current date for ending of Covid19 alert level 4 lockdown period |
| | |
| --- | --- |
| 27 April | ANZAC Day observed |
| 28 April | Alert level 3 begins, teacher-only day |
| 29 April | Some students at school from today |
Workload
You are not expected to become an expert at distance teaching overnight. Use the skills that you already possess, like email. Your school will have given you guidelines about how to work with your students during this time. These guidelines will depend on things like
Whether your school is already undertaking online learning
Whether your school has online learning management systems in place
The skill level of the teachers' experience in using these systems
What PLD teachers have received in this area
If the lockdown continues for a longer period you may start to experiment with different forms of delivery but keep it manageable.
Teaching from home
Communicating with your students
Set clear expectations of how and when you will be available to communicate with students.
How:
As much as possible, stick to the means of communication that you usually use, e.g. school email or Google Classroom.
We strong advise against giving out your personal cell phone number or using social media platforms that are not set up by your school.
When:
Make sure to have clear boundaries set around the amount of time you are interacting with your students. When you are available will vary depending on your personal circumstances, but some possible options include:
Having "timetabled hours" for each class
Trying to be available to answer your students questions anytime during normal school hours
Telling your students to expect an answer within 24 hours
Maintaining teacher presence when distance teaching
If you have been predominantly a face-to-face teacher you will be used to connecting with students regularly in a multitude of ways: be that in the classroom - direct dialogue or eye contact or even just by physically being near them as they work. 
Just as with face-to-face teaching and learning, students learning remotely also like to know that you are there (even if they are not directly engaged with you). They also appreciate responses to their queries in a timely manner  Some ways you could be present are:
share a fun fact, motivating meme, subject-related puzzle or saying/proverb/whakatauki 
check in with a short pre-recorded audio or video (maybe at the start of each week) just about how things are for you, keep it positive and not too detailed or personal
share tips for staying well/organised – link them to your subject perhaps 
With all of these suggestions, don't put pressure on yourself to do everything at once – you could try one new thing a week and use it across a number of classes as you get used to it. You might repeat those that seem to work for you as often as makes sense (there are no rules for this!).
When work comes in sometimes a simple response might be all that is required with an indication of when you can get back to them.
Types of lessons
When planning your lessons where possible set tasks that can be completed to varying degrees of success with more complex and additional tasks for the most able pupils. Or set more open-ended, independent work, but structure and guidance will still be needed. Tasks that require little or no access to technology are preferable in order to cater for everyone.
Feedback: Keeping the learning conversation going
You probably already have a range of things you consider when giving feedback to your students on their work.  Supporting them to continue with what they are doing well and giving them some advice on what they could do next are key.
Hattie and Timperley sum it by saying that the purpose of feedback is to "reduce the gap between where the student is and where he or she is meant to be".  Some useful questions to ask/answer by the teacher and/or student are:
Where am I going? (What are the goals?)
How am I going? (What progress is being made toward the goal?), and
Where to next? (What activities need to be undertaken to make better progress?)
You might find it helpful to talk to your students about these three questions in relation to their learning. Perhaps provide them in a format that can be printed off so they can help provide a focus for the learning at all times.
We'll provide more advice and suggestions for other things that might help when giving feedback over the coming weeks.
Teacher safety
Make sure you are aware of your school's online policies. If you disagree with any of them then by all means try and get them changed, but do not disregard them.
Do not communicate with students using your personal email or personal social media account.
Video conferences
Live streaming poses risks to the teacher (and the lesson) and these must be weighed up before proceeding. One downside of live streaming is that it relies on students being available when you are.
Going live has the potential for unforeseen circumstances to arise - from connectivity issues to someone in your household walking in on the lesson.
There are also more sinister risks such as lessons being recorded, edited and shared.
PPTA advice is to use school online platforms only, not personal ones.
If live streaming is part of this then it should be covered by your school's policies. If live streaming (or video conferencing) is not specifically addressed in your school's policies then we advise against this form of online teaching.
Here is advice that some of our members have shared:
When engaging in video chat it is important that the purpose is clear.
Some say limit video conferencing to a small group (6 or fewer), others stress live streaming should not be done with a student on their own.
Make sure that only items that you would like to appear are visible when screen sharing.
Shut down any group chat in which an unknown person joins, or if any form of cyber safety breach occurs.
Email and confirm that students are ready for a group chat before inviting them.
Make sure that you are in a neutral space when video conferencing.
Be aware that students can record your screen without your knowledge. This should be covered in school policies/ student agreements. It is safest to assume that anything you do could end up in the public domain.
Be the last person to leave a group chat/video, as it will continue without you when you leave.
Finally, if you have any concerns about live steaming do not use it. There are other ways (such as emails) to facilitate student learning during the lockdown.


Where can teachers go for assistance?
Ministry-facilitated PLD has been refocused to helping teachers to adapt to online teaching. If a school has a current PLD allocation, it can repurpose the existing hours to focus on support for distance learning. Schools can also request new PLD to support distance learning. To register interest, schools can email pld.enquiries@education.govt.nz
It is also worth checking out:
Assessment: how will it work? (Updated 17/04, 10:00am)
Focus should be on teaching and learning as students get used to learning from home. If students are already working on internal assessments, then you may decide to carry on with this work. However, it is probably advisable to avoid setting new summative assessments at this time as this puts added pressure on both the students and the teacher.
Summative assessment raises issues such as fairness, validity and reliability; and not all students have devices, space, quiet, or similar levels of experience of remote teaching and learning. On top of that, distance assessment cannot be done in all subjects.
Your department could also consider changing the standards it offers to better suit this period of online learning – particularly for practical subjects or if current courses require specialist equipment or technology. NZQA is reviewing subject matrices using colour coding to categorise standards according to their suitability for remote teaching/assessment. 
Check NZQA's Drama page resources (nzqa.govt.nz), which include curriculum and standards documents, for an example.
Decisions around assessment will have to be revisited if schools are closed for an extended period of time. For further advice on assessment, see NZQA's page on managing internal assessment for absent students (nzqa.govt.nz).
NZQA - Different ways of collecting evidence for 2020
NZQA are putting a number of processes in place to help mitigate the impact of COVID-19 on NCEA. They have been meeting with us regularly and you won't be surprised to hear that they have also drawn on experiences from the disruptions to learning that occurred after the earthquakes in Christchurch.  Communications about this are going to principal nominees at this stage.
The key point to note is that NZQA are supporting schools to make the most of the flexibility of NCEA to adapt to the current situation. Check the NZQA website for the latest information and updates. 
NCEA Provisional Subject List 
The Ministry of Education are extending the closing date for the public engagement on the NCEA Level 1 provisional subject list to 20 June 2020, from 20 April originally.
View condensed page