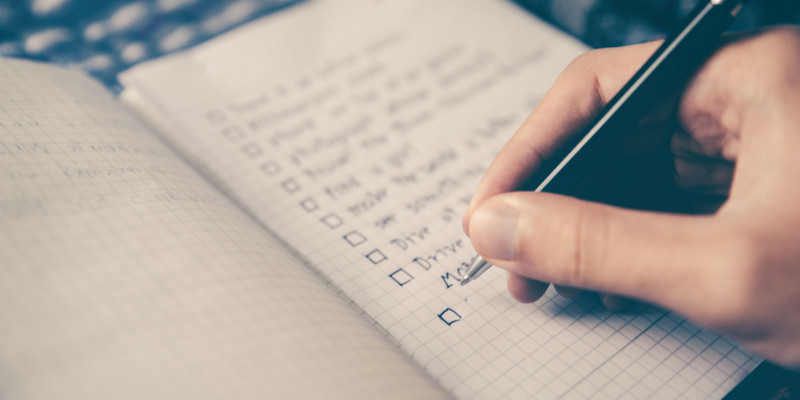 COVID-19: Your level 3 response plan
This advice was updated following the Minister's 10 November announcement that junior students can attend school in level 3.

Your level 3 preparedness plan (see advice below) is likely to need updating, with staff and health and safety representative input, before students arrive.
Opening to years 0 - 10 students at Alert Level 3
From Wednesday 17 November, students in Years 0 to 10 can return to school in Alert Level 3 areas.
Schools will need to prepare for this to be done in a way that is safe for students and staff.
It is not anticipated that schools will be able to have all students on-site at the same time. Decisions about how many might be on-site will depend on meeting the required health measures, and any constraints imposed by the school's physical settings and layout.
Some students may attend part-time, some full time. There may be staggered attendance to help manage numbers on site.
Students
All of the mitigations expected to be in place to prevent the spread of COVID-19 in schools at Alert Level 3 continue and in addition to those:
Year 4 to 8 students must wear face coverings indoors (unless they have a condition that prevents this).
Everyone 12 years and older must wear a face covering on school transport unless they have an exemption
All students are encouraged to wear a face-covering on school transport
Your school should keep the students in these year levels, and their teachers, in stable groups and work to ensure as much as practicable that the groups are physically distanced from each other both inside and outside. This may mean changes to the way students are grouped, e.g. extending existing classroom groupings, separating full-time and part-time groups, whānau groupings, reallocating students from one form group to another to balance numbers etc.
Years 9 and 10 students have access to vaccinations and must wear face coverings, so they can follow similar rules to those in place for Year 11 to 13 students
Drop offs and pick-ups have to have staggered start and finish times and/or other measures that reduce the risk of congestion, such as different exits and entrances
Teaching should be outdoors as much as possible
Specialist schools and other learning support facilities will need to work with students and their parents on a case-by-case basis to plan for students to return safely to school.
Physical distancing is one metre inside and two metres outside, wherever practicable
Staff and students should be sent home if they show any flu-like symptoms and stringent self-isolation is required for those who display relevant symptoms of COVID-19, test positive for COVID-19, or have been in close contact with someone who tests positive for COVID-19
Larger modern learning environments should avoid having more than two groups of students in one room and ensure that they remain physically distanced from each other by a minimum of two metres and there should be good ventilation.
Level 3 response plan
Under alert level 3 schools must have a COVID-19 response plan that sets out how they'll operate safely, as outlined in the Ministry of Education guidelines.
The plan will be a collaboration between the principal, senior leaders and relevant staff representatives such as branch chairs and health and safety reps, and should be provided to all staff.
The plan will require an amendment to accommodate the return of years 11-13 students to on-site learning at level 3.
PPTA advice to members is not to return to the site if the school does not provide an up-to-date response plan.
This guide is a resource to assist with the redevelopment of your plan or as a checklist for one your school has already developed.
What does the plan need to include?
The plan must focus on:
Mitigating the risk of transmitting COVID-19 at school.
Ensuring that changes to teaching and learning in response to COVID-19 don't create other risks for staff or students or their communities.
Ensuring that staff have confidence they can safely return to the school if needed on site.
Schools may have used the template at the top of this page. The questions below will help when reviewing the plan regardless of whether the template was used or not.
1. Risks
The Health and Safety at Work Act requires the employer to provide a safe working environment for staff.
Teachers can refuse to work for health and safety reasons under certain circumstances. See PPTA's advice here
What are the risks arising from opening the school in Level 3? How will your school operate to keep staff and students safe from exposure to COVID-19?
Before adjusting this part of the plan, check the latest government guidelines. Schools can only open if COVID-19 risk controls are in place.
Ministry of Education guidance can be found here:
Guidance for schools in Alert Level 3 when bringing Year 11 to 13 students on-site.
The primary controls that MUST be in place are:
Face coverings are compulsory for students in year 4 and above and for staff.
A one-metre distance should be kept from all others onsite (wherever practicable) inside and outside, particularly between staff, and a two-metre distance from people you don't know.
As adult-to-adult transmission is the greatest risk staff should avoid gathering together inside.
Time outdoors for students and staff is to be maximised, including breaks, lunchtime, before and after school, weather allowing, and rooms will be aired during breaks.
Exercising and singing is to take place outdoors.
Groups meeting indoors, including assemblies or staff meetings, must be avoided.
Exams can go ahead but with maximum physical distancing within the space available and no less than 1.5 metres between desks.
Only essential visitors will be permitted on-site and all visitors onsite will need to wear a face-covering
Good hand hygiene and cough and sneeze etiquette
The school should try to keep classroom temperatures between 18–20 degrees centigrade Below 18oC there is increased risk.
Where possible, students in years 11–13 should be separated from junior students on-site.
High touch surfaces must be cleaned and disinfected each day
QR code posters for the COVID app must be displayed
The school must have a contact tracing register in place for everyone coming onsite, including students and staff. This can be the attendance register, timetable and visitor register.
Minimise the amount of cross-group/class teaching.
Don't use drinking fountains.
Classrooms must be well ventilated:
Use existing windows, doors, vents and ducted ventilation systems, where possible
Keep windows open all day (where possible), not just during breaks
Ask your caretaker to repair windows that don't seem to open/contact your MoE property advisor for advice
Ensure any ventilation systems are run on fresh air mode (not recirculation)
Ensure any ventilation systems are regularly serviced and are well-maintained
Change ventilation filters frequently
Teach outside if possible
If you cannot avoid the use of rooms which cannot be adequately ventilated (e.g. internal rooms) consider the Installation of CO2 monitors or the installation of HEPA filters.
Other key steps for planning for change. Schools should:
Know how many students are expected to attend school during L3 and how will you get a reliable estimate of this number. Make sure your communication plan for parents has explicit guidance on which students should stay home within their immediate or expanded bubbles and how many students the school is able to accommodate safely.
Know how it will enforce mask-wearing by staff and students and have provision or processes for students who arrive without masks.
Have arrangements in place if more than expected number of students arrive at school.
Decide what teaching spaces will be required to accommodate senior students and any juniors that may arrive. How will furniture in these spaces be set up? How will access to devices be provided to students who need them? How will these devices be cleaned?
Consider what other spaces in use during the school day will need to be set up to manage social distancing and hygiene requirements, e.g. entry spaces, office spaces, break spaces for staff and students, gathering or meeting spaces, outside spaces, bathrooms.
Know how many staff will be required to supervise these students in these spaces, if that number of staff is available to return to school and what you will do if the number of teachers available is insufficient to safely cover the number of students attending. Make sure the number of teachers working at school is no more than is needed to teach/supervise the students on-site.
Know how many teachers may not be able to attend because they are in an at-risk category, because they have dependents at home they must supervise, or because they do not have evidence of a negative COVID test taken within the previous five days.
Have the required data collection systems and registers in place to record vaccination details for staff and students.
Consider changes that will minimise cross-class or cross-group teaching.
Have a clear direction to manage classes where students remain at home to avoid separate programmes of face to face and online teaching for the same class.
Plan for how transport to and from school will be managed, including bus/train travel and pick up/drop off sites for parents.
Make sure your attendance and visitor registration systems are sufficient to ensure detailed information about who is at school, and what areas of the school they are in
Identify any school rules or practices that may need to be specifically suspended or modified as conflicting with current health and safety requirements under level 3 (e.g. notifying absence from site, making appointments with staff etc) and make these changes explicit to staff, students and whānau.
Decide how you will you manage student behaviours that increase risk e.g. unnecessary student interactions outside classrooms or sharing between students of food, clothing and equipment.
Identify the staff member/s responsible for cleaning and hygiene supplies and how they will track usage so that there are no gaps in supply.
Have a plan for rapid notification of the community if the school is required to shut down because of a COVID case.
Consider what else needs to be done before you can safely open the school.
Record the plan and review it often.
2. Communication
Communication will be crucial. How will your school ensure that staff know how to keep themselves and students safe from exposure to COVID-19? How will your school communicate the steps being taken to keep everyone safe?
Staff and students need access to the right information about keeping themselves well during the pandemic. Don't assume they will just know how to do this. Make sure they have and know where to get correct, official information. Schools should:
Inform staff and students about new procedures and practices before they return to school
Communicate what the routine for workplace surface cleaning will be, and how this will be incorporated into the school day
Provide information sheets and display posters
Discuss physical distancing and hygiene prior to staff arriving on site, and then in staff or department meetings regularly
Review WorkSafe and Ministry of Health guidance regularly and update internal advice as needed
3. Gathering information
How will your school gather information on the health and wellbeing, and vaccination status of staff and students to ensure that they are safe and well to return to school?
It's vital that staff and students who are unwell or suffering symptoms consistent with COVID-19 don't come to school until they have either recovered or have been tested and cleared from having COVID-19.
Schools must do a simple daily health screening check of all staff and students on their arrival at school, such as asking if they, or anyone in their bubble, have any of the recognised symptoms. Decide how this will be done and who is responsible for it.
Schools should:
Discussing the procedures with staff in advance to get an agreement about how you will approach this
How you can best encourage staff to stay home if they're unwell
How you'll follow-up to ensure staff only return if they have recovered or they have been tested and cleared of COVID-19
What emotional and psychological support and monitoring is available at the school for students and staff
Engaging an employee assistance programme if you do not already have one operating
Identifying and using personal or association support networks regularly
4. Managing exposure
How will your school manage an exposure or suspected exposure to COVID-19?
Despite all your best efforts, it's likely that a staff member or student will start to show symptoms consistent with COVID-19 while at school.
Schools must:
Be able to get immediate advice by contacting Healthline on 0800 358 5453
Decide in advance who will make the call to Healthline, how you can be sure it's been done, and who'll be responsible for implementing the advice
Contact the student's primary caregiver or staff member's next of kin immediately on an up-to-date number
Implement clean down procedures in a timely way
Identify who at the school and on school transport has been in close proximity to that person – this will help with contact tracing
Isolate the student or staff member
Have a system for rapidly notifying the community of a school shut down
When isolating unwell students or staff, think about:
where you can isolate them that's safe and comfortable while you arrange for them to get home
how you can support them to get appropriate medical advice, including whether they should be tested for COVID-19
how you'll maintain contact with them, confirm whether they've been diagnosed with COVID-19, and how you'll know when they're well
Minimising contact between people and providing good information about contacts may lessen the risk to your school community.
Links to more information (all lead to pages on www.health.govt.nz):
5. Are your processes working?
How is your school evaluating whether work processes or risk controls are effective?
To make sure schools can learn and adapt quickly, school leadership, branch chairs and health and safety reps should pro-actively engage with staff to find out what's working, what's not, and how things could be improved.
Ask the students whether they feel safe, how the schools' practices are working, and what they think could make things better.
Schools should already have effective incident reporting approaches that can be adapted to assessing how well their COVID-19 plans are operating.
6. Processes for COVID-related school closure
A trained health and safety representative has a range of options open to them if the school is failing to provide a safe workplace in respect to COVID under the Health and Safety Act.
If there is a case of community transmission in your school there is a standard public health response. Closing the school may not be required and would only occur with direction from Health officials or in consultation with the Director of Education.
When there is a confirmed case in the community, public health officials will undertake a case investigation and identify any close contacts, including any connection to the school.
Health officials will then contact the Regional Director of Education or the school directly and provide direction on contact tracing and other relevant information.
If a staff member, parent or caregiver is the first to notify the principal that they or their child are a confirmed case the school will contact the Regional Director of Education for advice on the next steps. The DE will connect with public health services for advice on further steps for your school.
Health officials may be able to provide the following information:
That the person was not infectious when at school
The infectious period if they were
Any known activities onsite during that infectious period
The end date of isolation
Testing advice for contacts
The school will help identify those in the school who may also be considered contacts, by checking:
Timetable (which staff were onsite with which classes, groups, bubbles)
Attendance register
Sports, cultural and other extra-curricular group lists
Visitor register
As case investigation can take some time to ensure the risk assessment is based on good information to mitigate risk while it is underway the Director of Education may advise further actions such as those who have been in the same classroom/bubble/room as the confirmed case for the previous 48 hours being asked to stay away until public health advice has been received.
There is no testing requirement at this time for those individuals unless they are feeling unwell and/or are advised by Healthline or their GP to get tested.
The school should undertake a clean prior to the other students and staff returning on site.
The Ministry of Education will provide support to the school with communications to the school community based on the public health advice and will help the school with the processes outlined above.