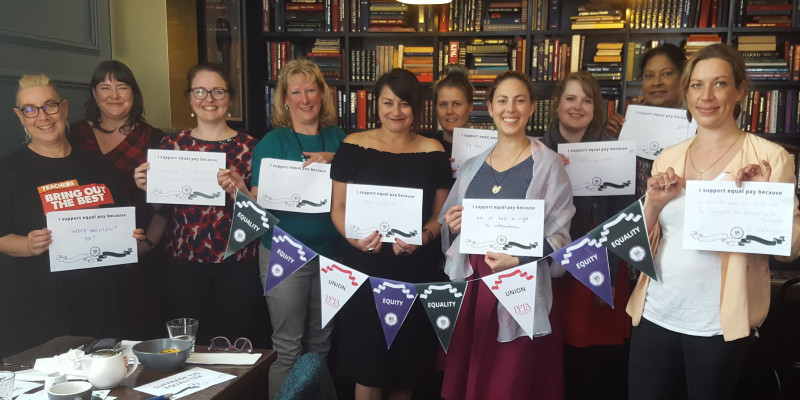 Equal Pay (Amendment) Bill
A guide to making a submission to the Education and Workforce Select Committee on the Equal Pay (Amendment) Bill
Equal pay is a human right – a person's gender should never impact on how much they are paid.
That's why we support this government's priority and commitment to achieving equal pay. Recently the government introduced legislation to update the 1972 Equal Pay Act.
It includes some really good aspects that will benefit women who are still getting less money for the work of the same value. Unfortunately, it also includes some parts that will make achieving equality for PPTA part-time teachers more difficult.
If the Bill passes without change it will require all current pay equity cases to cease, and we would be forced to start our case to achieve pro rata non-contact time for part time teachers all over again. 
The Education and Workforce Select Committee at Parliament is now accepting submissions on the Bill. This is your opportunity to have your say and convince the Select Committee to change the Bill for the better.
A submission is your chance to present your opinions, observations, and recommendations on the Bill. Submissions are written, but you may also ask to talk to the committee in person. This way, committee members can ask you more detailed questions about your recommendations. Submissions can be as simple or as complicated, as long or short as you wish. There's no wrong way to make a submission.
Select Committees are interested in hearing from ordinary New Zealanders and people who will be affected by the legislation. It is one of the most powerful ways individuals and groups can influence change.
Here are some points that might be useful to include in your submission:
Part-time secondary teachers have been waiting over 17 years for equality and pro rata non-contact time.  It's not ok to drag this out further, especially when the government is one of the parties to the case
By including the clause to cease all current equal pay cases the government is interfering in Court processes. This is a breach of natural justice
We support the tripartite process (government, unions and business) that was used to develop the pay equity principles in the Bill
Other things you may want to talk about:
Why equal pay and gender equality is important in teaching and from your perspective as teachers / parents / members of the community
Why part-time secondary teachers deserve equal pay and paid pro rata non-contact time
Equal pay will help to improve the lives of many of the most vulnerable workers in New Zealand and help to eliminate child poverty
Your personal experience as a part time teacher and how the inequalities in the job affect you
We encourage you to request an oral submission. It is important for the Select Committee to hear from working people around the country, particularly our part-time teachers. We can support you through this process
Deadline for submissions:
Submissions need to be made to the Education and Workforce Select Committee by 28 November 2018. You can make your submission here, on the parliament website (you'll need to let them know you are not a a robot and all the usual details).
For further information to assist with writing your submission please email Liz Robinson at LRobinson@ppta.org.nz