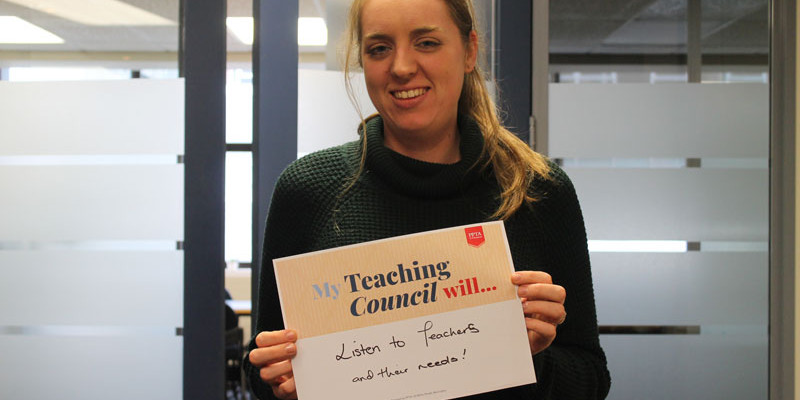 A council for teachers
Creating a Teaching Council we can trust
Teachers understand the need to have a registration body that ensures the profession retains its high standards.
They need their council to be cost effective and they need to trust that it will work for teachers, not against them.
A few small changes to the wording of the law will allow for a new Teaching Council that meets our needs.
The new council
To work well, it's got to be simple.
A new Teaching Council will administer teacher registration and oversee teacher competency proceedings in order to keep professional standards high - nothing more, nothing less.
Its board will reflect the education sector and its staff salaries linked to teaching salaries.
Conduct and competency proceedings will be streamlined and re-certification automatic, in order to achieve a cost effective and efficient council.
All it will take to make that a reality is a few amendments to the law. Together we can make that happen.
Court action
The PPTA has filed a judicial review to have the court review the decisions made by the Teaching Council in relation to the fees increases and the change to annual certification.
Six grounds of review are:
The Teaching Council failed to consult on change from triennial to annual certification
The Teaching Council imposed annual certification without considering the pros and cons (burden on teachers and principals)
The Teaching Council erred in law by excluding payment by annual instalments for triennial certification as an option
The Teaching Council erred in law by imposing annual certification on all teachers whereas a case-by-case approach is required for graduates
The annual certification fee is an unlawful tax because it recovers costs unrelated to certification and registration
The Teaching Council failed to consult on its overall level of expenditure
We originally requested that this case be heard in urgency so that the decision could be made before the February 1 fees increases came into effect. Unfortunately the Teaching Council opposed this measure and our court date is set for May 24-25, 2021.
You can help
Sign the petition to ask Chris Hipkins to make the changes we need. Sign here!
Write a letter to your local MP and candidates
Lobby your local MPs (list and electorate)
Learn more about the PPTA's new Teaching Council model
Campaign updates
To see the latest news updates from our campaign, click here.