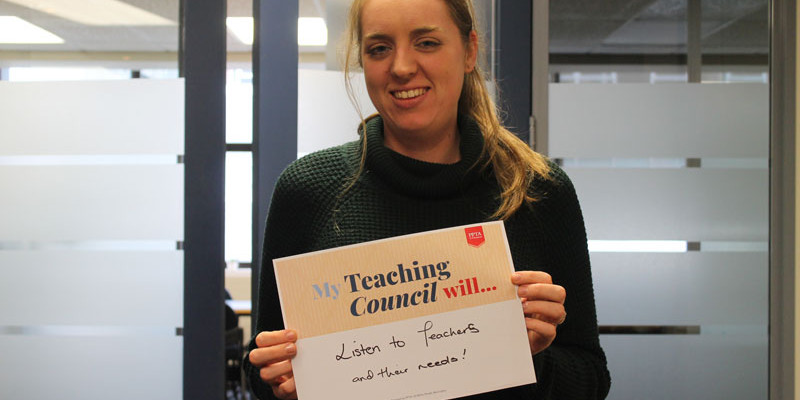 A council for teachers
Creating a Teaching Council we can trust
Teachers understand the need to have a registration body that ensures the profession retains its high standards.
They need their council to be cost effective and they need to trust that it will work for teachers, not against them.
A few small changes to the wording of the law will allow for a new Teaching Council that meets our needs.
The new council
To work well, it's got to be simple.
A new Teaching Council will administer teacher registration and oversee teacher competency proceedings in order to keep professional standards high - nothing more, nothing less.
Its board will reflect the education sector and its staff salaries linked to teaching salaries.
Conduct and competency proceedings will be streamlined and re-certification automatic, in order to achieve a cost effective and efficient council.
All it will take to make that a reality is a few amendments to the law. Together we can make that happen.
How we get it
Our best chance of success is to use the momentum of the 2020 General Election.
We need to convince all political parties to commit to changing the form and function of the teaching council in the first 100 days of government.
You can help
What's your view? Should The Ministry of Education or Boards of Trustees pay for teachers' registration fees? Vote here!
Write a letter to your local MP and candidates
Take action on social media with this "My Teaching Council will..."poster
Lobby your local MPs (list and electorate)
Organise a "meet the candidates" event
More detail about the new Teaching Council model
Campaign updates
To see the latest news updates from our campaign, click here.