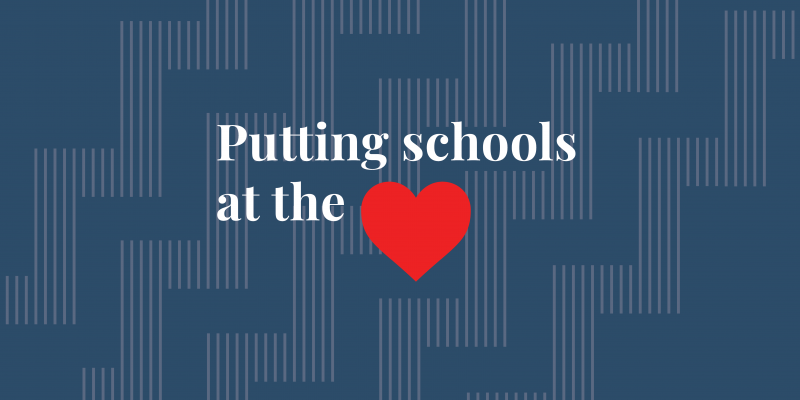 Putting schools at the heart
We want want every single child, no matter where they were born, where they live or who their parents are, to have the same opportunities to learn.
What happens outside of school affects what happens in the classroom.
We want to make it easier for kids, families and the community to access all the services they need in one place.
That's why we're asking political parties to make secondary schools into the hub of their community.
"Schools are a beating heart.
They are children's places, they are whānau places.
We need to make sure every school can meet their community's needs."
Melanie Webber, PPTA president
Māori and Pasifika teachers go above and beyond to support and care for their students and whānau. We're calling for more staff, so the load is shared fairly.
It's a simple matter of supply and demand. Kids should be able to get the help they need, when they need it. We need more guidance counsellors - now!
The Covid-19 situation has shown us that we all need the opportunity to learn and train for a new job or career throughout our lives. Providing more adult community education will grow the skills we need to become resilient communities.
Immigration, Inland Revenue, your GP or nurse, Work and Income, mental health services, the community pantry - when social services can be accessed at school, people get what they need and are linked more deeply into the fabric of community.
Help us achieve our goal
The lead up to the 2020 General Election is a good time to be talking about our plan for schools to be the heart of their communities.
Please ask your local MP and candidates to support our call and talk to friends and family too.
You can download a campaign poster here.
You can download a candidate report card here.