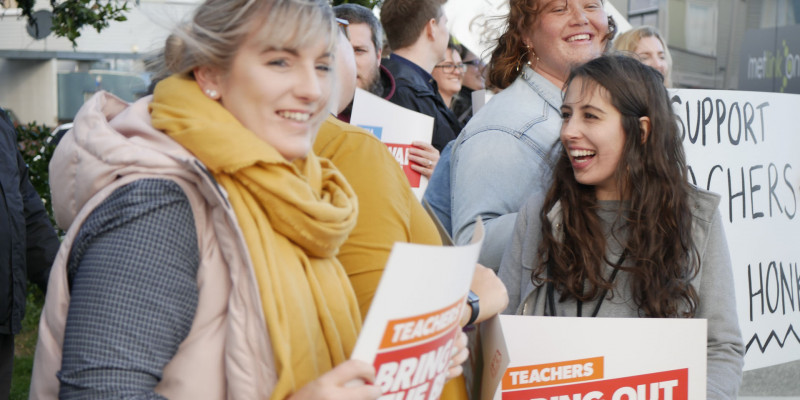 National Establishing Teachers' Committee
National Establishing Teachers' Committee
Establishing teachers are those in their first 10 years of teaching in New Zealand. The committee is dedicated to advocating for these teachers on issues that disproportionately affect those at the beginning of their careers, and those who are new to the country.
There are 10 members on the committee. This includes two members of staff (an advisory officer and a field officer), a member of the PPTA executive, a member of Te Huarahi, and six members who apply for the role and are selected by the PPTA president and general secretary.
Meet the members!
Susan Haugh - Advisory officer
Susan joined the PPTA national office staff in January this year, having previously been a teacher in Wellington and Invercargill, and a member of the Wellington Regional Committee. Susan has taken up the NETs portfolio and is excited to be working alongside the ETC, particularly in their work supporting teacher trainees and PCTs.
Cameron Stewart - Member
Cam is in his fourth year teaching music and social sciences at Wellington Girls' College. He has been involved in the PPTA since the beginning of his career, as branch and regional NETs rep, branch chair, and as an ETC member since 2018. Cam is committed to the idea of the PPTA not only being an activist group, but a professional body, particularly for NETs, having benefited immensely from the practical, innovative pedagogical discussions that take place in our union
Paul Stevens - Member
Paul has been a teacher for six years and is based in Tamaki Makaurau Auckland. Currently an AHOD and PLD Leader teaching art and photography at Rangitoto College, he has been involved in the PPTA since his first year as a teacher in a range of roles, from branch chair to deputy regional chair, as well as sitting on the ETC, the Rainbow Taskforce, and the Workload Provisions Taskforce. Passionate about being part of imagining and creating a better world, Paul sees teaching as a form of social action in keeping with the collective activism which takes place through our union.
Nikki Weston - Member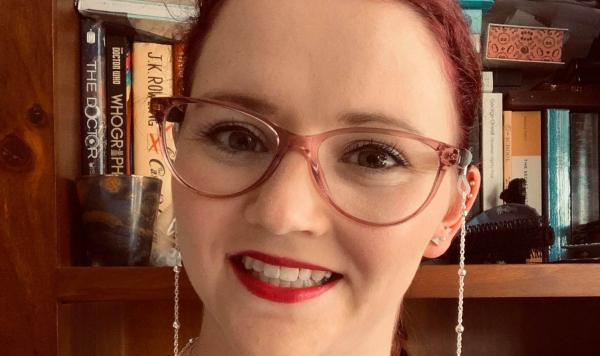 Nikki is a sixth-year teacher working at Palmerston North Girls' High School in the social sciences. She is currently teaching junior social studies and TIC of classical studies. Nikki joined the PPTA regional committee for Manawatu-Whanganui as the NET rep, and is also the branch secretary at PNGHS. She joined the PPTA more actively with the hope of helping support teachers and making some changes – especially fuelled by the 2019 industrial action.
Luke Nickholds - Member
Luke is in his fifth year of teaching at Southland Girls High School in Invercargill, teaching in digital technology, food technology and mathematics. He is currently the secretary of the PPTA's Southland Region and has been involved in the PPTA since early in his teaching career. Luke is part of the committee because he found support from experienced teachers in the union valuable in his first years teaching and he wants to help the next lot of new teachers.
Stephanie Walton - Member
Stephanie is in her fifth year of teaching at Rosehill College, teaching English and Media Studies. While she has held a NETs representative position for branch and region in the past, Stephanie is branch secretary for her school as well as regional secretary for Counties-Manukau. She joined this committee in the hope of finding ways to support establishing teachers so that they better understand their rights at work and feel more supported so that they stay in the profession longer.
Marie Blackley - PPTA field officer
Marie has recently moved to the PPTA after teaching in both Christchurch and Dunedin. She has taught across a number of curriculum areas including technology, DVC, French and mathematics. Marie is looking forward to working with new and establishing teachers in her role on the ETC, with a particular focus on ensuring that they get the entitlements and support needed to have rewarding and sustainable careers.
Emma Porter - PPTA executive member
To be appointed - Te Huarahi member