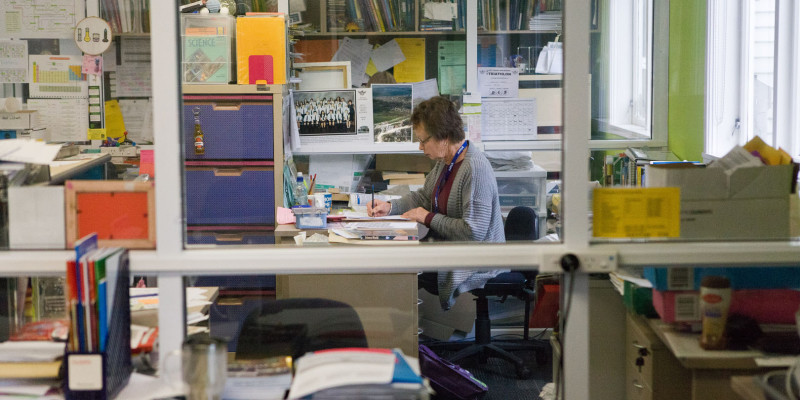 A dean, what's in a name?
"I'm not a dean anymore, that's a mug's game, I chucked it in. The expectations and workload were ridiculous." – Teacher (name withheld)

Schools and teachers are expected to promote the wellbeing of learners. This is evident in most schools' charter documents and strategic plans, and is specifically mentioned in the Code of Professional Responsibility and the Standards for the Teaching Profession. In its guidelines on pastoral care, guidance and counselling in secondary schools, the Ministry of Education  states "… high educational achievement must go hand in hand with effective support for student safety and wellbeing." 

For most secondary schools, deans are an integral part of pastoral care provision. The ministry uses ERO's model which places the student at the centre surrounded by layers of care, and shows the dean as sitting alongside fForm/Whānau teachers, the senior leadership team, SENCOs and the learning support team (see figure 1 - Circle of care).
Circle of care
At a recent Middle Leadership Advisory Committee (MLAC) meeting members shared their experiences of the dean's role. It was clear that members felt that deans have a very important place in the life of schools.
Some of their deaning experiences, however, were concerning – tales of burnout, insecurity, lack of support, and varying levels of time allowance and remuneration for what, from the outside at least, seemed similar roles.  MLAC felt that it would be useful to investigate the practices of schools with respect to the dean role and to get some baseline data on current roles and expectations. A survey was sent out to branch chairs asking them to forward it to deans. Over 600 responses were received.
The findings
An overwhelming majority of respondents said that they were given an insufficient time allowance to match the size and complexity of the role. 39% of respondents said that they had "too little time" and 50% said they had "far too little time", a total of 89%. On average deans received 4 hours' time allowance and estimated that they spent 11 hours carrying out their role. This is supported by a study of a school by Fraser and Averill (2014)  where the deans received 4 hours but their logged hours for one week ranged from 9 to 26 hours.

A similar number of respondents (88%) felt that remuneration did not match the responsibility. In the survey 2% (12) of the deans received 3MU + 1MMA, while a similar percentage received no allowances at all. This of course is not a straight forward issue as it is also dependent on the needs of the school and the number of students in a cohort. On average deans received 1MU (35%) or 1MU + 1MMA (32%). Cohort sizes differed dramatically. Deans with larger cohorts tended to receive more time and sometimes more MUs, but not always.

This table shows how the number of students in a dean's cohort is spread across the respondents (adjusted for shared positions).
Cohort size
Almost 60% of deans responded that they had received some PLD related to their role and of this 63% had been initiated by the school. 71% of deans had a job description for the role and only 27 % of deans were appointed permanently to the role.
This last result led to quite a bit of discussion. Some MLAC members thought that this level of fixed-term appointment was acceptable while others felt that this high rate undermined the dean's role and discouraged the pastoral role as being seen as a career move; surely dean appointments, like all appointments, should have certainty. In addition, fixed-term contracts should not be used to manage under performance.

MLAC is concerned at the variability in remuneration and that the number of hours being worked by some deans is unsustainable and a threat to teacher wellbeing. Our goal is to establish acceptable and reasonable expectations of deans and guidelines of appropriate support (time and money) for the role. 

We are interested in anecdotes of life as a dean (both positive and negative) to build a picture of the role in all its complexity. We would also like copies of role descriptions that accurately and realistically portray deaning. If you send in a role description please get your school's permission to share, and state - the approximate cohort number per dean, the remuneration and weekly time allowance deans get for the role (in addition to teacher entitlement ).

Send responses to aneyland@ppta.org.nz
Resources 
Te Pakiaka Tangata: Strengthening Student Wellbeing for Success Ministry of Education 2017 (PDF)
Improving Guidance and Counselling for Students in Secondary Schools 2013 (ero.govt.nz)  
How we care for students: Pastoral care and the role of the dean, Fraser, J., Averill, R. 2014 Set 3, 2014, NZCER (subscription required)