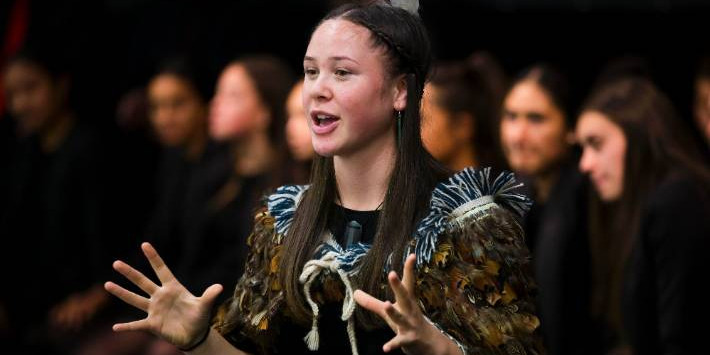 Ngā Manu Kōrero National Secondary School Speech Contest overview
The Ngā Manu Kōrero speech competitions are intended to encourage the development of skills and confidence of Māori students in spoken English and Māori.
The contests are in four categories; Pei Te Hurinui Jones, Korimako, Te Rāwhiti Ihaka and Sir Turi Carroll Competitions are held at three levels – school, regional and national.
For information on this year's contest, check out our event page.
Here's Ngā Manu Kōrero competitor Brigham Riwai-Couch delivering his speech "10 Ways to Teach Me" to the Evaluation Associates national conference in Auckland in 2018: