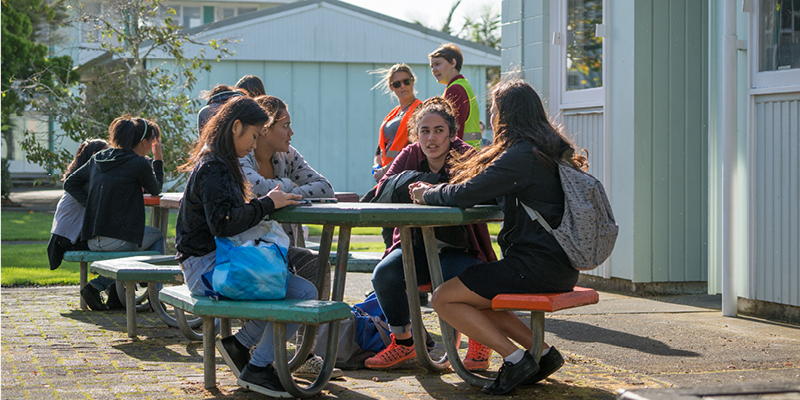 A long term plan for public education II
Will your party enact a comprehensive review of 'Tomorrow's Schools'?
National
One of the largest changes to occur in our education system for many years is the introduction of the Investing in Education Success (IES) initiative which has involved the delivery of communities of learning. This has seen a shift from a more competitive model in our education system to greater collaboration.
In Communities of Learning we have an important vehicle to encourage collaboration across the education system. We now have about 200 Communities of Learning across the country with schools, early childhood education services and tertiary providers all working together to lift achievement. Many Communities of Learning have already set, or begun to set, ambitious achievement challenges for student success, including targets in mathematics and writing. Within Communities we're seeing early learning providers working with schools to support children to be school ready, giving them the best foundations for learning at an early age. And we're seeing primary schools working with secondary to support students to transition better along the education pathway.
Our education system is continually being reviewed to ensure our policy settings are delivering for young New Zealanders.       
Labour
Yes. By the end of the next parliamentary term it will be over 30 years since Tomorrow's Schools was introduced and it's well and truly time for a comprehensive review. The notion of autonomous, self-governing schools has been systematically dismantled in recent years without a clear blueprint for what it is to be replaced by. It's time to take a good look at the whole system.  
Green
Yes. Tomorrow's Schools has degenerated into a competitive model between schools. Board of Trustees have been good, but we need to have a conversation about all aspects of Tomorrow's Schools about whether it builds strong, quality public education. There is gross inequality in the school system now around issues like school donations and fundraising. Issues like National Standards have led to public labelling of schools, which creates perverse incentives for schools to compete rather than cooperate.        
New Zealand First
We envision this would be part of the conversation outlined in the previous question.            
United Future
We do not have any policy on a review of 'Tomorrow's schools'.               
TOP
Yes, we want to move away from the competitive approach to education. Our initial view is to move to a local education structure funded on a population basis. Instead of administration replicated by every school (separate Boards, separate separate accounts and auditing) this structure would share admin resources across schools and assume some of the roles of the Ministry also. Our view is that these new local structures would involve students, parents and teachers in decision making.             
ACT
ACT supports the decentralization of decision making - giving principals, boards of trustees and communities more control over how they run their schools. With their local knowledge they are best placed to decide the right mix of staff and other resources for their students.              
Māori
Yes the Māori Party will support a comprehensive review of Tomorrow's Schools to ascertain how effective the changes to the Education system have been and where areas need to be addressed.