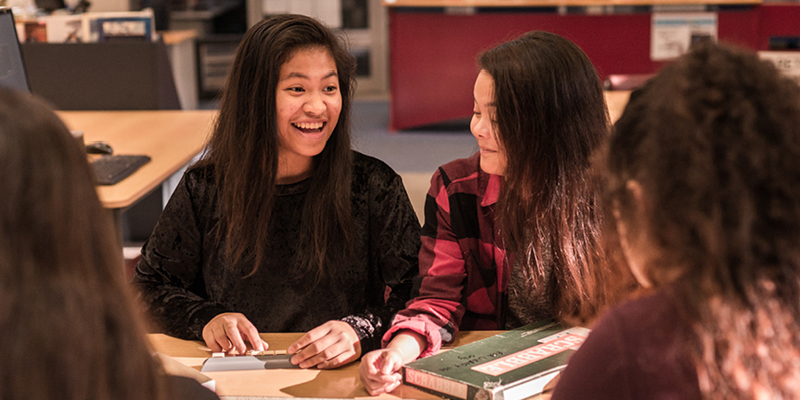 Fairness and equality for students I
Will your party make secondary schools service hubs for the community in the next term of government?
National
We know that by investing early and in a more targeted way we can make a larger difference to children and young people. The Government is taking a social investment approach across a range of social services including education. In education, by providing more targeted funding to those children who have more complex education or social needs, we can reduce barriers to learning and improve the lives of young New Zealanders.
Since February 2017 we have been testing a model in three Communities of Learning in the Bay of Plenty / Waiariki that makes accessing learning support simpler, quicker and easier for all involved, most importantly for the children and their families.
Initial findings suggest the new model is resulting in a more proactive response to need; more flexible and responsive ways of using learning support resources within the Communities of Learning; and a level of engagement between early childhood services and schools on Learning Support that we have not seen before.
Budget 2017 provided a $321 million Social Investment Package with 14 initiatives designed to help our most vulnerable to improve their circumstances, a key part of the package is about supporting children most at risk of long-term disadvantage, with $68.8 million targeted at children with behavioural issues, communication problems or a challenging family environment.
Schools have always been hubs for their communities and their special role in communities is valued. We will continue to support a diverse range of models of support that enable schools and other social and health agencies to improve the lives of young people.            
Labour
Yes. Labour has made a commitment to funding nurses in all secondary schools. We will review Ministry of Education property guidelines to ensure that facilities used for community services and programmes are not arbitrarily removed or demolished. Over time, we want to see more 'one-stop-shop' social service hubs in schools throughout New Zealand.
Green
Yes. The Green Party's plan is to expand and strengthen public education and support schools to be the heart of their communities - places where children and their families can be connected to what they need to get the most out of education.
There are thousands of kiwi kids who are not reaching their potential at school because the symptoms of poverty, like sickness, hunger and a lack of resources get in the way of their learning. School hubs directly tackle the impact of poverty on education, reverse roll decline and build community by acting as the anchor for the resources and opportunities which support kids and their families.
Our plan will:
put a dedicated school nurse in every decile 1 to 4 school
provide a healthy lunch for all children who need it
build quality early childhood education centres onsite where they're needed
offer free after school care so that all children can experience sports and cultural activities regardless of their parents' income, and parents can work knowing that their kids are safe, having fun and are well looked after
Have a funded facilitator in every school to develop the school hub, based on the school's needs
From there, it's up to the individual school community to decide what they want in their hub. Adult and parenting education, disability coordination, cultural and after school experiences, and community gardens are just some things that could become part of the mix.
Eventually, we'd extend our hubs to all schools, offering each an opportunity to develop a unique hub serving their communities individual needs.
New Zealand First
New Zealand First does not have a policy on service hubs inside our schools although we are not fundamentally opposed. We do query why this question suggests they would be located on the grounds of Secondary Schools?  We wonder how this would work for rural and semi-rural isolated schools whose communities have the greatest challenges in accessing social and medical services.  We also note the challenges regarding community members accessing the school grounds during school hours to participate in these services from a Health and Safety / Student wellbeing perspective. We can see benefits but would want a wider discussion before making any such commitment.         
United Future
We don't  have any policy specifically regarding making schools community hubs within the next term but we are committed to involving communities in schools as much as possible and ensuring the schools provide for their communities.   
TOP
Moving to a non-competitive regional school structure should free up resources. We would encourage those resources to be invested to help students at the bottom end. How that is best done will depend on the region.         
ACT
ACT supports the idea of stronger connections between schools, families, communities, iwi, philanthropists, business organisations and social service providers. Schools are naturally placed to be strong community hubs.   
Māori
In many areas, secondary schools already provide a hub for the community. We would be keen to see this extended should the community and the secondary schools request it.