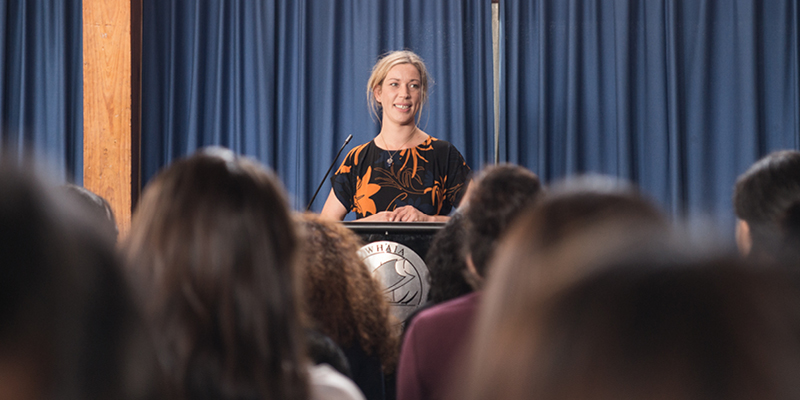 Making teaching a desirable career I
Will your party commit to real terms salary increases for secondary teachers in the next term of government?
National
Over the last 10 years, secondary teachers' base salaries have increased 18.5% on average. Schools can pay various extra allowances on top of a teacher's base salary. Around 50% of teachers receive allowances, reflecting their particular roles and responsibilities, on top of their base salary. As part of Investing for Educational Success, allowances are also available that can substantially increase teacher pay.        
Labour
Salary increases are a matter for bargaining between teachers and the government of the day. Labour's track record when it comes to teacher pay rises speaks for itself.   
Green
Yes. The Green Party is committed to making up education underfunding that has happened over the last nine years. Teachers need to be paid more and to have better working conditions.                
New Zealand First
New Zealand First is interested in having a serious conversation with the sector around the progressive pay scale in general.              
United Future
We support increasing funding where appropriate, we are also committed to ensuring good wages for teachers and while we have no policy for real terms increase over the next term we are open to increases where necessary.           
TOP
We want to have the best teachers possible. We acknowledge that to achieve this goal over time we will need to pay teachers more.                
ACT
ACT is open to increasing school funding and giving schools the flexibility to pay teachers more by giving them more control over how they spend their budget. ACT does not support centrally imposed salary bands. Good teachers should be paid more no matter where in the band they are.     
Māori
The Māori Party will support discussions that will look at addressing real terms salary increase for secondary teachers in the next term of government but recognises that these necessities will need to be addressed alongside other pressing issues such as teacher shortage, cultural competency and professional development etc.