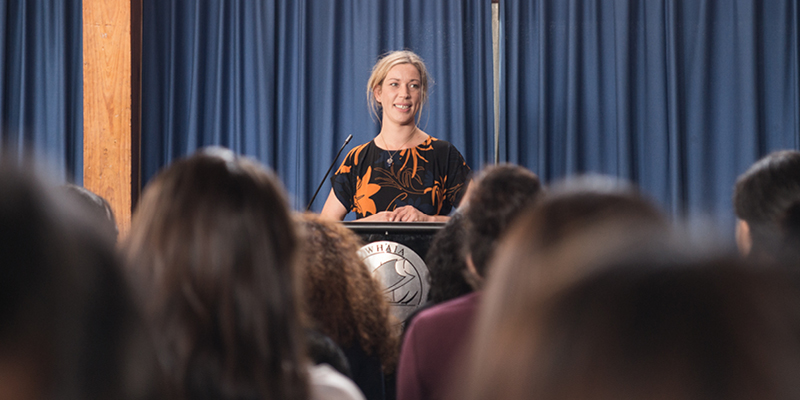 Making teaching a desirable career II
Will your party properly resource the provision of high quality and relevant professional development for every teacher, to maximise their effectiveness in the classroom?
National
We know the quality of teaching and leadership has a significant impact on student achievement, so it's only right that we do as much as we can to support teachers, principals and other education staff to grow and develop, and for them to learn new skills and improve their teaching and learning practices. In 2015, we reformed how professional learning and development is delivered to schools, kura and Communities of Learning.
A key aspect of the reform was to ensure that PLD is focused on a few selected national priorities – reading, writing, mathematics, science and digital fluency.
We're providing $24 million of new funding for Digital Technologies PLD over the next three years, on top of the $21 million we had expected to spend on professional learning and development for digital fluency.
Of this new funding, $9 million will be used to provide tailored PLD support based on identified needs of schools. Another $15 million will be used for a national programme to introduce teachers to the new curriculum, and provide them with teaching strategies to support delivery of the new content.
This investment will ensure all children have teachers with the skills, knowledge and confidence to teach the new curriculum content. Over 40,000 teachers will have access to the support they need over the next two years.    
Labour
Yes. Labour will fund dedicated, quality professional development, and ensure that teachers are given the time and space to participate in it. We will also re-establish a comprehensive school advisory service so that all teachers have access to additional advice and support when they need it.            
Green
Yes. Clearly appropriate professional development is important. The Green Party promotes quality professional development for teachers, and know that it needs to be accessible for all. Professional development has not always been relevant to the issues that teachers face day to day. PD should have more of a focus on learning support, cultural responsiveness strategies, and to implement the broad curriculum.       
New Zealand First
New Zealand First does not support the competitive PD funding environment entrenched by the current government. There is a requirement of the appraisal process to identify the areas of professional development required or desired by each teaching professional.  Schools require greater resourcing to deliver on this requirement. 
United Future
We fully support initiatives that develop our teachers, and are happy to allocate more funding to increase teachers' access to those initiatives.        
TOP
Yes, we want to have the best teachers possible and then trust them to teach rather than tying them up with assessment and compliance. In our view this combination would reduce churn in the sector and so improved professional development would be cost neutral.  
ACT
ACT is the party of choice and supports teachers having greater choice over their professional development. All centrally funded PLD should be cashed up and given to teachers.               
Māori
Yes the Māori Party would be supportive of high quality and relevant professional development for every teacher.