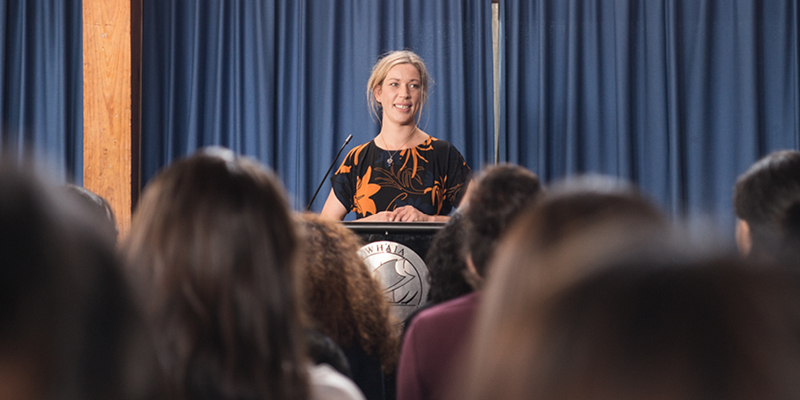 Making teaching a desirable career III
Will your party reduce over-assessment, unproductive box-ticking, and red tape to allow teachers to focus more on each individual child?
National
Yes, work is already underway to address challenges identified by the Secondary Teacher Workload Working Group report, for example:
NZQA is working on a digital platform to help teachers with recording and reporting of NCEA,
Communities of Learning are facilitating the sharing of good management and administrative practice,
the Education Council is establishing a Centre for Leadership Excellence to foster leadership best practice, and the Council's ongoing 'professional learning programme' includes improving appraisal practices.
I recently announced an initiative as part of our digital fluency initiative on how this can reduce teacher workload. I see wide potential for digital technologies, alongside reduced bureaucracy, to reduce teacher and principal workload. This will be through good investments in our education ICT architecture.
We are working through a digital education strategy involving key education agencies. I have asked the Ministry of Education to work with the sector to look at ways we can use new technologies to better support our teachers and principals, to free them up for teaching and learning. We will be engaging with the sector on this in the coming months.
I am always open to ideas about how we can reduce teacher workload and look forward to working with PPTA on this in the future.         
Labour
Yes. Labour will initiative a joint taskforce to review compliance and accountability requirements with a view to reducing red-tape and freeing up teachers to focus on what they are there to do – teach!
We will also review the current level of student assessment with a view to returning the focus back to a broad and varied curriculum with less focus on learning that is driven by assessment requirements.           
Green
The obsession with assessment of children has not helped our education system. The Green Party will scrap National Standards and get rid of the targets in NCEA. Teachers already have a range of assessment tools that do not label children as failures and do not undermine the effectiveness of NCEA credits.      
New Zealand First
New Zealand First is committed to working with the sector to identify and reduce unnecessary assessment and paperwork that does not support greater success for our students but creates greater stress for our teaching profession.  
United Future
It is UnitedFutre policy to ensure that the time allotted to complete externally assessed exams is appropriate to the number of standards that students are sitting, to decrease the pressure for exams, we would establish nationally consistent policies on internal and external reassessment opportunities, to clarify and reduce stress and over-assessment.               
TOP
Yes. We want to see less time spent on testing and compliance. Instead we trust teachers to teach. In our view the goal of assessment in secondary schools should be to ensure each student leaves with a qualification, rather than putting everyone through 3 years of compulsory assessment.  
ACT
Formal assessment is one important way to help ensure transparency and accountability. However, it is not perfect and should not become the sole focus. ACT favours accountability through parental choice. Every parent should have the right to say, "sorry, this school isn't right for my child, we want something else". ACT is the 'red-tape' cutting party and is committed to getting the bureaucratic Ministry of Education out of the way of educators.           
Māori
The workload for teachers especially in terms of assessment, is creating huge demands both in time and resources. The Māori Party support a greater focus on the children and would support a reduction in over assessment and unproductive box-ticking.