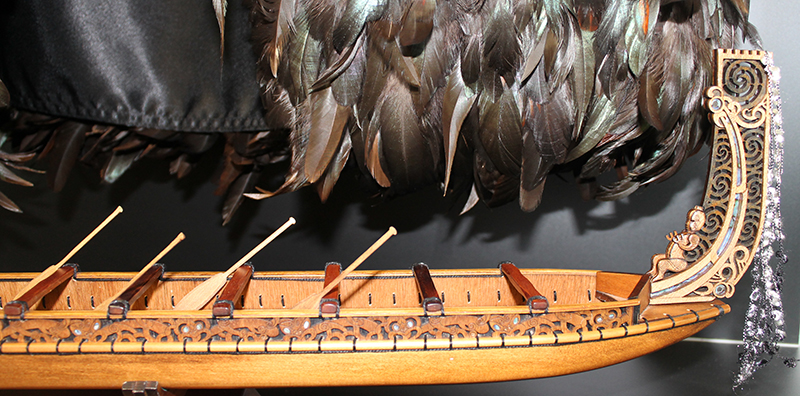 10 ways to teach me
Dunedin's Queen's High School student Jordyn Katipa-Martin has clear messages for her teachers and peers in her 2018 Korimako/Senior English Ngā Manu Kōrero speech.
Jordyn is a passionate, driven student that is not reaching her full potential in this subject. Although Jordyn is a bright and capable student, she is lacking in focus and motivation. Jordyn has so much potential to excel in this class, but is not living up to expectation. Smart, capable, driven, full of energy and passion. Uninterested, disengaged, lacking motivation and focus. It's obvious something's wrong.
Throughout my whole schooling life, not passing is something I had never thought of. I was the kid that did nothing in class and could pull an excellence essay out of nowhere - even if the topic had no relevance to me. I'm extremely lucky and grateful that this has been my reality. I had no idea what it was like to struggle in school and I couldn't even begin to fathom how hard that must be. But what I've discovered this year is that someone like me, 'the smart Māori', is struggling to find a reason to keep learning things with which I have no connection. So here it is whanau. This smart Māori kid's '10 ways to teach me'.
Number 1: Don't assume what you don't know. Don't assume that because I'm Māori, I can answer all your questions about Te Ao Māori. Don't assume that I'm just another Māori from a broken home. Don't assume that because I can pass your tests, the Pākehā system works for all Māori.
We already know the Pākehā education system doesn't work. We already know Māori are not programed to think the same as Pākehā. We know by years of never being as good as our Pākehā counterparts,that our successes would never look the same. In 2017, the pass rate for Māori students studying NCEA Level 2 was 74.4%. This is considerably lower than any other ethnic group.
Number 2: For those of us who are passing, we're just smart enough to work in a system that doesn't work for us. 
Number 3: You haven't taught a student like me before. Know that I am not every other Māori you've ever met, so don't act so surprised when I exceed the expectations based on them instead of me. Don't think that everything I do has to have something to do with Te Ao Māori just because I do kapa haka. Passion. Passion is the reason I can get Excellences in History and Not Achieveds in Maths. I learn more talking to a teacher about something they're passionate about than I ever will taking notes. I learn more working on the marae than I ever will in a classroom. I learn more from the 12 year olds to whom I teach kapa haka than I ever have from a qualified teacher. 
Number 4: Find out what I'm passionate about and help me embrace it. What I think people fail to realise is, I'm not here for me. I didn't spend sleepless nights working on this speech for me. I don't waste away trying to get endorsements for me. I don't continue to challenge a system that's failing me for me. I do it for the kids I teach. I do it so they can have it better than what I've had - so I can be the positive Māori role model for them, that I never had. To explain to them that you can prove everyone who ever thought of you as another Māori, another dropout, another statistic, wrong. To show them that the sweetest revenge is success. 
Number 5: Understand that I am fighting for something bigger than myself. Despite many of my successes being associated with Māori or my academics, this is what I let you see, what I want you to see. But understand...
Number 6: I didn't do it because I'm Māori, or because I'm smart and I definitely didn't do it because of you. I succeeded because I worked hard, not due to my ethnicity, smarts or the labels you forced upon me.
Number 7: I create my own success. If there's one thing I've learnt from watching my older brother make mistake after mistake, it's that I have to create my own successes. I can't spend my life trying to make everyone around me proud at my own expense. I can't pursue other aspirations until I start pursuing my own. Sorry Mum, but I don't want to be a lawyer. Even though my passion is teaching and I want to make an impact, I can't do that unless I'm being true to myself.
Number 8: I'm sorry that my success isn't what you want it to be, but why does that matter if it's good enough for me? 
Number 9: Acknowledge that there are some things that you will never truly understand. I appreciate you trying to get to know how I work by using the previous steps, but acknowledge that there are some things you will never truly understand. Not because of you or me, but because we are not the same. But that doesn't mean you shouldn't try.
Number 10: Be courageous. Teachers - be courageous enough to steer away from traditional teaching topics. Be brave enough to let your students guide you into topics you might not know everything about. Teach us your passions to help us find ours. Be daring enough to throw away NCEA for a few weeks and just teach us. Students - be courageous enough to stand up against the system and speak out about the labels forced upon you. Be brave enough to fight for your passions while staying true to yourself. Koutou mā - this is how you create success! Make an effort to build connections and be daring enough to succeed in your image. So, there it is whānau, this smart Māori kid's '10 ways to teach me'.
Ngā Manu Kōrero 2019 National Secondary School speech competitions information and handbook (ppta.org.nz)