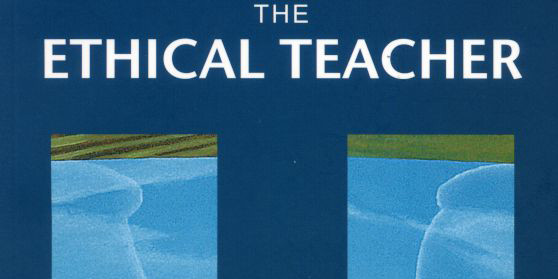 A fearless advocate for the education system
Obituary - PPTA farewells quality education stalwart, and PPTA News contributor, Emeritus professor Ivan Snook.
Emeritus Professor Ivan Snook has been committed for over 50 years to the goal of high quality education for all. His work as a teacher and an educator of teachers has been focused particularly on fostering ethical practice. Although he retired from full-time work at Massey University in 1993, he has continued to speak and write about ethical teaching practice and quality education.
Ivan Snook was a powerful voice in the development of the first Code of Ethics for the teaching profession, eventually established under the New Zealand Teachers Council in 2004. In 2003, he wrote The Ethical Teacher, published by Dunmore Press. This book articulated clearly, in ways that were highly accessible to busy teachers, that teaching is complex work in which ethical decision-making is central. The power of Snook's work on ethics has continued to resonate, ensuring that despite more recent legislation requiring a "code of conduct" for teachers, what eventuated was in fact a "code of professional responsibility" which continues to sit within the paradigm of ethical practice.
Ivan Snook has been an active member of Massey University's Education Policy Response Group for over 20 years. That group has produced many useful contributions to policy thinking, including on the deficiencies of "value-added" approaches to evaluation of teaching, and the dangers of charter schools, work which has been invaluable to PPTA.
PPTA has always found professor Snook a fearless advocate for an education system that enables high quality teaching to prevail. He has been willing to challenge PPTA when he feels that we are on the wrong track, but always with the respect and care that we have come to expect from an ethical educator of his calibre.
PPTA general secretary Michael Stevenson
Tēnā tātou katoa e rau rangatira mā
E te Ahorangi o te Wehengarua e te Emeritus Professor Ivan Snook
Kia tangihia kia mihia kia poroporoakitia
Kua hinga te totara o te wao tapu nui o te PPTA
Haere atu koe e te pitau whakarei moe mai rā
PPTA salutes you and bestows upon you the highest honour of acknowledgements
We mourn we salute we farewell the great Totara of the PPTA
The navigator of distinguished academia, the korokoro Tui author Ethical Teacher, the kākā wahanui first Code of Ethics for the teaching profession.
We bid you a distinguished farewell Te Wehengarua Emeritus Professor Ivan Snook
Rest in peace e te Ahorangi e Koro Ivan moe mai rā
Vince Hapi - Te Huarahi Māori Motuhake