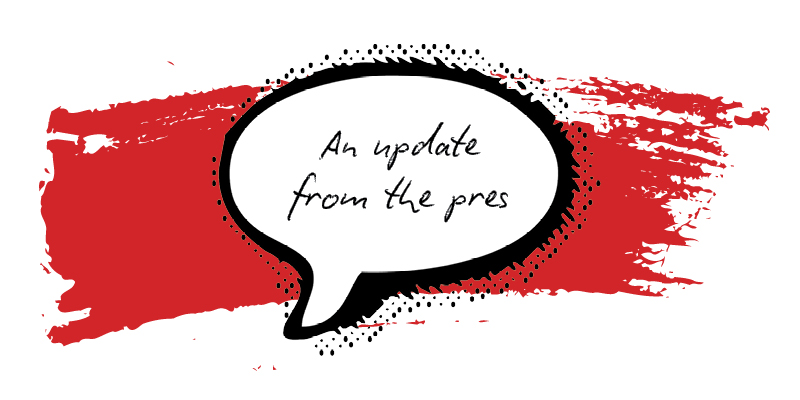 A message from the pres - part four
"We preoccupy ourselves with measuring the performance of learning. We assume what is demonstrated is what is known. As a consequence we elevate what can be made explicit and what can be narrated" Welby Ings
E te whānau, ngā kaiako o Aotearoa, tēnā koutou katoa.
Winter is here
As we hunker down for another busy term I'm reminded of a quote from Welby Ings.
"We preoccupy ourselves with measuring the performance of learning. We assume what is demonstrated is what is known. As a consequence we elevate what can be made explicit and what can be narrated."
Without wanting to discount that assessment of where learners are up to is important in tailoring what we do in classrooms, I think this quote speaks to an imbalance in what teaching has become.
Already some of us may feel we squeeze the pastoral, extracurricular, creative and relational components of teaching in between the assessment, marking, meetings and appraisal that have become an increasingly large part of our work. Yet we persevere – because as teachers we know that it is these hard to measure aspects of what we do that often make the most difference for the children in our care.
It is certainly what students remember most.
While rebalancing what the job of a teacher in secondary schools entails remains a key focus for us over the coming year, I'd like to take this opportunity to thank you for all you continue to do to ensure that our schools are safe, supportive and motivating environments for all our students.
A break in the weather
The agreed recommendations in the Secondary Workload and Supply Implementation Plan spell out some small steps that may help to redress this imbalance.
NZQA is now highlighting 'over engineering' of expectations by schools around how much evidence is required for moderation and indicating where the amount of evidence expected of students is too high.
Some schools are also leading the way by focussing on assessment at years 12 and 13 (and some not even offering Level 1).
Other schools are implementing much more explicitly a 'maximum number of credits per course' and piloting 'cross curricular' approaches to assessment rather than continuing to cut learning into discrete 'assessment units'. (Both of these are also being considered by NZQA as part of their NCEA Review in 2018)
PPTA will be developing a resource to help schools to reduce over-assessment in the coming months.
Tip of the iceberg
Even though Term 3 often feels characterised by an Internal Assessment drive and working really hard to track the academic progress of senior students, it's hard to ignore the realities of the world outside the classroom.
This is often particularly noticeable in the coldest months.
While we shouldn't have to be accountable for what happens outside the school gate we often feel as though we are anyway. For many of us, seeing the impacts of poverty and deprivation has us reaching into our own pockets or giving more and more of our own time – even when we can ill afford it.
Thank you for all the efforts you make to provide equity of opportunity for all our children.
I think it's important that we continue to reflect on how out of school factors might be affecting the children in front of us – not because we are responsible for 'fixing' them but because as teachers we can be advocates for how schools and wider society might be more responsive to those needs. Everybody, from political parties to the Children's Commissioner to the business round table, are talking about how poverty and deprivation impact our kids – but we work with them everyday and our voices are critical.
Without sharing your experiences and professional opinions with schools, the community or to PPTA, others may seek to 'frame' solutions which take little account of what we do.
For example, while the New Zealand Initiative (previously called business round table) may believe that increased 'accountability' to ratchet up performance is the 'answer' to addressing inequality in education, what we know is that more form filling and compliance would further undermine the myriad other roles we play as teachers.
Watershed
Towards the end of this term are two opportunities to participate in shaping education for our future: the general election on September 23rd and PPTA's Annual Conference on the 3rd of October.
General election
The August issue of the PPTA News will report how our political parties have responded to PPTA's election year goals
Our website also has a range of election year resources, events and information for those of you who would like to participate
PPTA annual conference:
Position papers for this year's PPTA Conference will be available for you to discuss in September.
Your regional team will be selecting delegates for the Conference soon – get in touch with them if you'd like to join our activists and teachers in setting our direction of travel.
We are always keen to hear from you.
Please feel free to contribute your views and experiences to enquiries@ppta.org.nz
Meanwhile, all the best for Term 3. 
Nga mihi nui hoki koutou mahi
Jack Boyle
President