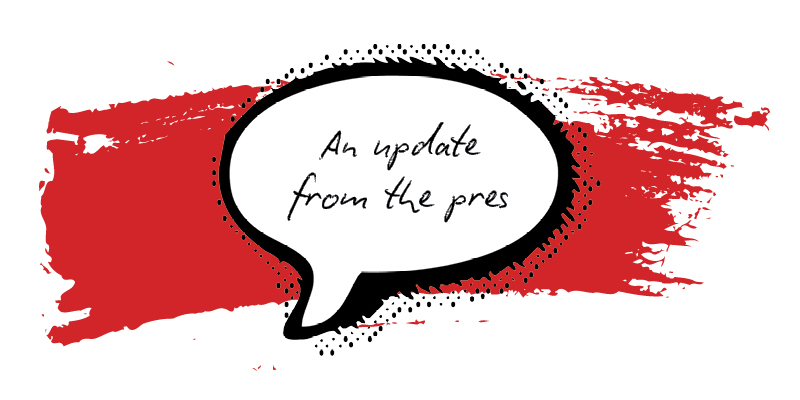 A message from the pres - part two
The PPTA Executive are meeting this month and, reflecting how frenetic the pace of change in education is at the moment, we will be working hard to advance a whole range of policies and practical steps to ensure public education generally and secondary teachers in particular are well supported.

E te whānau, ngā kaiako o Aotearoa, tēnā koutou katoa. Warm autumn greetings.
Workload
The scrapping of the 85% NCEA Level 2 target was welcome news this week as it represents an opportunity for teachers and schools to switch focus, and hopefully move away from the over assessment of our students. While it is only one small part of the puzzle it's definitely a step in the right direction.
Over the next couple of months we'll be having regular meetings with MOE, NZQA and other agencies to develop a shared roadmap for further reducing unnecessary administrative work.
We will also be considering proposals at our meeting around how we might use the 2018 NCEA Review to rebalance the amount of assessment in schools and we'll be starting to discuss how teacher workload might be addressed in our Collective Bargaining round next year. Rest assured we will be consulting widely with you over the next 18 months to inform our direction of travel.
New Minister of Education Nikki Kaye has also formally acknowledged the joint PPTA/MOE Workload Working Group Report and is aware that this will be a key issue for us in our discussions with her and her Ministry this year.
Education Council
The Executive will be discussing PPTA's submission on the Registration Fee increases proposed by Education Council: Many of you have had a lot to say in your own submissions and we will be ensuring that we capture - as much as possible -  those sentiments around the imposition of an increased fee.
We will also be discussing the Education Council's proposal that all Initial Teacher Education be at post graduate level. Of course, there will be impacts on teacher supply if this change is introduced, so we will be looking to examine the issue of student allowances, increased resourcing to schools to provide the mentoring and support for graduate teachers and we'll also discuss how we might contribute to the ITE Review and PLD Implementation Group to ensure that any changes are evidence based and sustainable rather than arbitrary and dogmatic.
The Consultation on Education Council's new Teacher Standards and Code of Professional Responsibility has now concluded. You can read PPTA's submission on the Standards and Code here.
COLs, COOLs and the changing educational landscape 
PPTA's Communities of Learning survey is almost completed. Thank you to those of you who contributed. While many different agencies and groups are undertaking their own investigation into what's working in Communities of Learning, PPTA wants to ensure that structural difficulties in getting CoLs working together, challenges for COL teachers and the wider staff community and any unintended consequences of the model are identified, evaluated and addressed for our members.
If you would like to take part in our survey while it's still live please email PPTA advisory officer Rob Willets rwillets@ppta.org.nz.
Our new Minister has moved quickly to assuage fears around the worst possible model for COOLs by stating publicly that she sees online learning as 'supporting not supplanting face to face learning'. We will be discussing what this means over the next few months so that we can contribute to regulations that ensure support for NZ teachers in our schools to access, develop and use online learning while limiting the risks within the broader legislation.
At our May meeting we will also be continuing to interrogate the disastrous Charter school experiment. While the inflated funding, slipshod evaluation and generally disappointing performance of these schools continues to be election year fodder, we will be looking to examine the impact of Charters on the communities where they land rather than getting bogged down in the wider political debate.
Of course, we'll be updating you on any decisions or developments in our Executive Report after the May meeting and we're always happy to hear your thoughts, but in the meantime all the best for Term 2.
Nga mihi nui hoki koutou mahi.
Jack Boyle
President