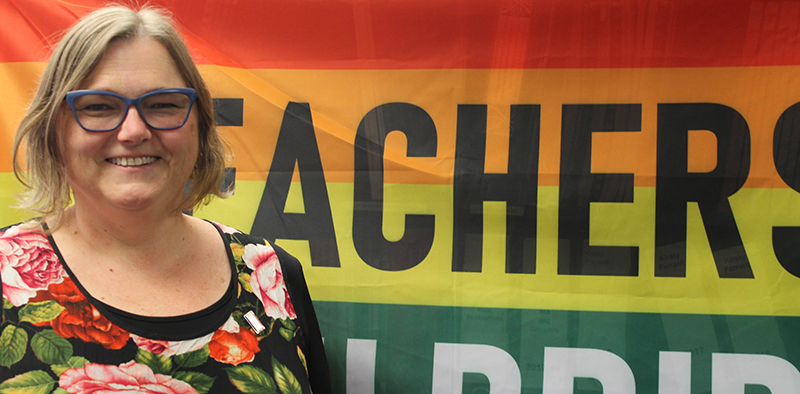 A passion for professional development
Introducing our PLD fund national coordinator Kirsty Farrant.
A familiar face with a passion for professional learning and development will be overseeing the multi-million dollar PLD fund negotiated as part of the Secondary Teachers Collective Agreement settlement.
Kirsty Farrant has been appointed national coordinator for the fund, which will see grants provided to access subject specialist PLD, a national programme of te reo and tikanga courses and brand new conferences.
Advocating for the profession
Kirsty was a classroom teacher for 18 years, the last 11 of that spent as head of science at Wellington's Newlands College. After growing frustrated with the professional development on offer she decided to take things into her own hands, completing a doctorate in education.
She will be familiar to many members through her work as a PPTA advisory officer, a position she has held for the past three and a half years.
"I have really valued being able to advocate for the profession and support teacher with their industrial issues," she said.
Passionate about PLD
Kirsty describes herself as "passionate about PLD".
"I have been increasingly concerned about the state of PLD in New Zealand and see this as an opportunity to actually develop PLD that's useful for teachers.
"I would like us to end up with PLD that meets the needs of teachers and isn't administration heavy. PLD that doesn't require massive amounts of preparation to actually access," she said.
The memorandum of agreement for the new PLD fund was signed on 28 August 2019 by PPTA general secretary Michael Stevenson and Secretary for Education Iona Holsted. Once up and running next year the $5 million per annum fund will offer exciting opportunities for members run for them by PPTA and overseen by Kirsty.
For teachers, by teachers
New concepts include $700 grants to allow members to attend subject association conferences. At its peak the new fund will offer up to 4000 annual grants to a maximum value of $700 each to enable members to access subject specialist PLD and networking opportunities.
Kirsty is particularly excited about supporting subject associations in their work. "It's for teachers by teachers and there is a real want and need for that model of PLD," she said.
She is also looking forward to the opportunity to support early career teachers and their mentors. "It is a way we can support people staying in the profession for longer," she said.
A new PLD newsletter will be launched next year for those interested in keeping an eye on what is available through the fund and sharing their feedback. Keep an eye on the 'Newsletters' section of our website and the Collective News emails for more details.