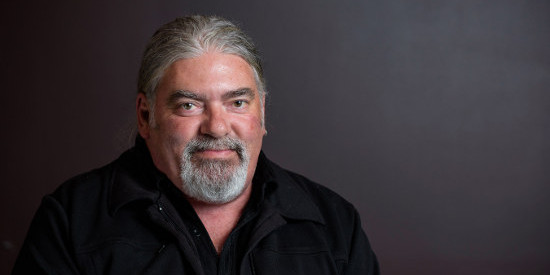 A sense of pride - Terry Robson's journey with te reo
When PPTA News put a call out for teachers learning te reo we were overwhelmed by the response. There was far too much for just one article so we are breaking it down into a 'My journey with te reo series'. This is Terry Robson's journey.
Kia ora, ko Terry Robson ahau, e mihi nui ki a koutou.
E huri ahau ki te reo rua inaianei.
I have taught in the Far North for 30 years, both in primary and more recently secondary schools.  
I began to realise a fascination for te reo, spoken by fluent users, both casually (in the supermarket in Kaikohe) or at marae.
I was lucky to have been offered a teaching job at Matawaia Primary School in the late 1980's where I became acting principal for several terms. This was a full immersion te reo school and the first language of pupils, staff and parents was te reo. It was here that my now life-long 'hobby' of learning and speaking this beautiful language became inspired.
Since then I have taught in a bilingual setting for a period of time, and continued promoting what I now consider 'our' language in all the schools where I have subsequently taught. I have spoken in te reo Māori to people in public forum, PUMs, sporting events and to parents whenever I can and I accept the challenge of offering karakia for meetings. My experience in these situations is that te reo speakers in the audience appreciate the effort I make to korero (although my efforts may seem disjointed at times). It creates within me a sense of pride, achievement and mana when I choose to korero.
More and more I am realizing that te reo Māori words and phrases are becoming common place in people's day to day speech.
My advice to those aspiring te reo learners and speakers is to take up any learning opportunities that come your way and overcome the emotions of fear and embarrassment (at making a mistake) and keep using your te reo at any opportunity… it's an amazing feeling.
He moana pukepuke e ekengia e te waka.
Kia ora ra.
Terry Robson.
Northland executive representative PPTA.