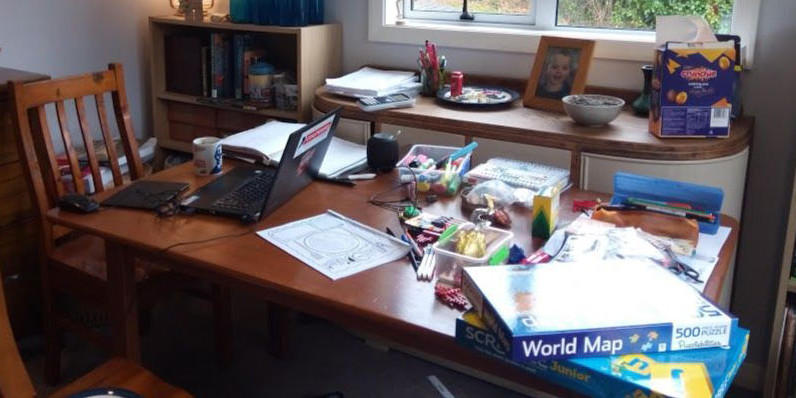 An opportunity to reshape our world
PPTA president Jack Boyle looks to the future after a nationwide lockdown

Teachers have made a huge collective effort alongside the rest of our country over recent weeks. Following the unprecedented decision to implement a nationwide lockdown, and being tasked with supporting "learning from home" since late March, we have all had to work together (from our bubbles) to achieve a common purpose – keeping each other safe during a global pandemic.
While we have not had to be 'on the front lines' during Level 4 in the same way as health professionals or supermarket workers – we have certainly been doing our part. All of us across the communities of Aotearoa have. And the signs are that together we have not only 'flattened the curve' of infection but 'smashed it'.
We will meet these challenges
Of course there is much more to do. For each of us the essential work of supporting children and their whānau will continue. In fact, providing structure and connection alongside the necessary learning opportunities for young people will be more important this year than ever. For most it will be balancing our more traditional teaching tasks with other responsibilities – including trying to respond to the social and emotional impacts of the lockdown on the children and whānau we are connected with. For a time some of us will continue to work digitally.
For all of us it will be new…and challenging. But by staying connected and putting the wellbeing of children, our communities and each other at the forefront we will meet these challenges – just as we have as a country met the challenge of Covid-19.
For many of us focusing on what is immediately in front of us is more than enough to be going on with. It's perfectly understandable for teachers to be concerned about the impacts on learners completing their NCEA or how certain groups of learners might be able to 'catch up' on what they might have 'missed' in their learning.
A focus on collaboration
To a certain extent we've been doing that at PPTA too, by focusing on health and safety, equity and wellbeing to underpin our collective response to the tasks we have needed to undertake at Levels 4 and 3 (and not feeding the media panic by making alarmist statements or unjustified demands).
But for those of us who have time and space to juggle yet another thing, perhaps what will emerge is a focus on collaboration, the collective good and an opportunity to influence our shared future in ways that are more equitable and more sustainable.
The Overton Window
What I'm talking about is the 'Overton Window' I spoke about at our Issues and Organising Conference at the start of this year.
History shows us that after a crisis or calamity there is an opportunity to reshape our world anew. For instance, following the World Wars in the early 20th Century there was a noticeable shift in the ideology of social services from one of 'social change' to one emphasising 'individual' change (and often blaming the victims for not adjusting to degrading social conditions). In the ensuing years several different social movements, from civil rights to women's rights from LGBTQI+ to disability rights and equal employment opportunities grew as collective responses to this dominant individualist ideology. The same will happen in response to Covid-19.
Education will not be immune
In some countries a panicked population will be sold on the necessity for radical changes including attacks on social protections to 'avoid economic apocalypse'. In others the old hegemony will be weakened or out-numbered by a new coalition of common interest.
Education will not be immune. Of course, quite what the "new normal" will look like for children, schools or communities is uncertain. We know Covid-19 has shone a light on many systemic inequities and the way New Zealand has chosen to respond, for instance by connecting more whanau and akonga to the internet, may provide green shoots for a fairer future. But at the same time the mushrooming of new technologies, assessment platforms and expectations for on-going digital learning in our schools could just as easily exacerbate the inequality that already exists if we don't work calmly, slowly and collectively to consider the benefits, the potential and the costs.
A collective reimagining
And we have an election at some stage in the not too far away. The idea that some families might have laptops and internet connections funded by the state or that teachers should be able to access uncapped data as a "tool of trade", while understood during a time of crisis, is likely to be revisited by politicians or the public. Some will call it socialism (as if that was a bad thing).
Either way, public awareness of how socio-political conditions impact the wellbeing of individuals and communities will be at the forefront of political discussions here in Aotearoa for years to come and we, as teachers and leaders, as a collective, have the opportunity to advocate for which way our country goes.
I hope those of you who can take the opportunity to be part of the collective reimagining that just might be possible.