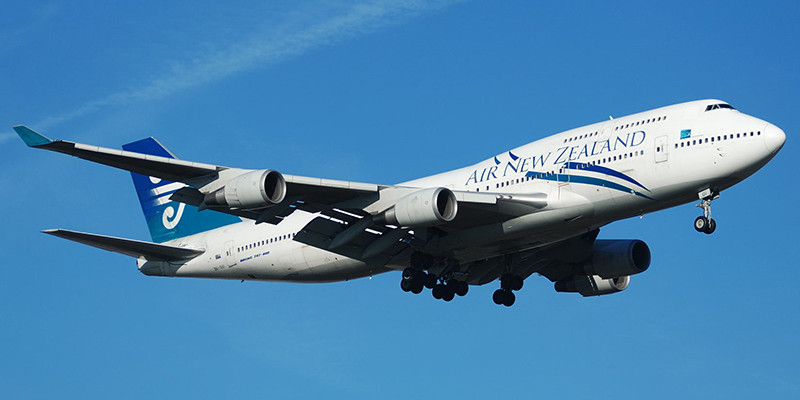 Correspondence School's corporate turn could hurt
Te Aho o Te Kura Pounamu – The Correspondence School is spending hundreds of thousands on overseas travel and is determined to become a COOL.
Behaving like a commercial entity
Te Aho o Te Kura Pounamu – The Correspondence School is a critical part of the public education system, yet it is behaving more and more like a commercial entity.
Figures released through the Official Information Act (OIA) show the school's board has spent hundreds of thousands of dollars on overseas travel, much of it geared towards becoming a Community of Online Learning (COOL).
PPTA members' COOLs concerns
PPTA members at Te Kura have raised concerns about the COOLs legislation, with a number making submissions to the Education and Science Select Committee opposing changes to the Education (Update) Amendment Bill that would allow them to come into being.
These concerns have included the process, or lack thereof, the legislation had been through, the effect COOLs could have on young people and the introduction of private enterprise into our public education system.
Members query senior management overseas travel
PPTA president Jack Boyle said members had contacted him with concerns about the number of overseas trips taken by senior management and the commercial turn Te Kura appeared to be taking.
"They (Te Kura management) appear to be more interested in swanning around the world than their bread and butter. The support for COOLs, allowing their 'CEO' to not be a teacher, not having any staff representation on their board and allowing any student to enrol in direct competition with other schools, are all symptomatic of this," he said.
OIA figures show more than half a million spent
The OIA information reveals that between 2014 and 2016 Te Kura had spent more than half a million dollars on overseas travel, the majority taken by senior leadership and the chief executive.
Countries visited included; Australia, Vanuatu, the United States, Singapore, the United Kingdom, Bangladesh, China, South Africa and Spain.
In 2014 $148,811.66 was spent on 14 overseas trips. In 2015 there were 21, totalling $195,144. 85 and in 2016 18 trips cost the school $261,834.34.
Te Kura teaching staff member funds their own PLD
Te Kura says the average annual spend on overseas travel of $200,000 a year of this period is less than half a percent of its annual budget. However one Te Kura member who contacted PPTA had to self-fund attending a subject conference because it was 'not in the budget'
"I was told that I needed to self-fund to attend my own subject conference. These occur every two years. As senior teacher of the subject I am in charge of all the 'subject' components of the material that is taught. The budget did not allow for me to attend," they said. Te Kura staff were offered PLD opportunities occasionally but often at very short notice, they said.
Overseas expenditure linked to COOL plans
In notes provided with the OIA response Te Kura says the growth of overseas travel expenditure over this time period is directly linked to the school's "programme of online transformation and progression towards being an online distance education provider."
"One of Te Kura's strategic priorities is the transition to an online delivery model, that allows for much more flexible, engaging and efficient delivery to students. Te Kura is set to become one of NZ's first Communities of Online Learning no later than 2019," the notes say. "It's ironic that they're claiming to be such advocates for online education, yet they have to go to face-to-face conferences around the world to learn how to do it," Jack said.
COOLs provide narrow view of education in NZ
A number of Te Kura members are very concerned about the direction the school appears to be taking
"If we are to adequately plan for the future needs of New Zealanders, a thorough enquiry into students' needs is essential before large-scale change is made and this has not been obvious in this case. Rather than making changes in response to the needs of all future New Zealanders, this legislation appears to be a response to a small number of interest groups that do not have a wide view of education in New Zealand," one said in their submission to the Education and Science Select Committee.
Deprofessionalising teaching
Members also felt COOLs would lead to the de-professionalism of the teaching profession.
"Te Kura teachers are registered and work to the requirements of the New Zealand Curriculum and National Certificate of Educational Achievement (NCEA) assessments. This ensures that all students have access to registered teacher lead learning. The intrusion of unqualified and unregistered teachers into the distance learning environment undermines the success of New Zealand students by not ensuring that students are engaged in meaningful learning that corresponds to gaining internationally recognised qualifications," one teacher said.
Fears for pastoral care
COOLs also had the potential to disable the pastoral care of students learning online.
"Te Kura provides pastoral care to all their distant learning students. This is a very time intensive and expensive, but integral, part of their learning. It is highly unlikely that private COOLS will devote similar time and resources to the wellbeing of their students," one member said.
The end of dual funding and managed access?
The COOL legislation provides for open access to online schools, stating that students may enrol at a school or a COOL. At present there is a dual-funding system where, when a student is enrolled both in a school and at Te Kura, it usually doesn't cost the enrolling school anything. Te Kura now wants to remove this mechanism, which could end up costing schools a lot if students choose to do some courses through Te Kura.
Currently there is a managed system for enrolment in Te Kura where students have to meet specific criteria to be eligible and have the proper systems in place to make it work. Open access without this process would pose a number of problems, one member said. "Students enrolled at Te Kura cannot simply choose to not attend school and stay at home all day, they have to have legitimate reasons and the support mechanisms in place to enable them to do so. This is because, students learn better with close monitoring and in in-person environments," they said.
Convenience should never be at the expense of student well-being
Similar risks present themselves if students are no longer able to be enrolled as dual students with online learning providers, they said.
"This removes the currently existing arrangements between schools and online providers, such as Te Kura, and the right for every student to have access to the educational resources necessary for their personalised educational goals…Convenience of resources and the ability for 'mass teaching' without the additional expenses that are incurred by in-person environments, should never be considered as acceptable at the expense of the wellbeing and education outcomes of our New Zealand students," they said.
No staff representation on BOT
Te Kura also stands out in that it is has one of the only board of trustees that does not have staff representation.
"This is clearly anomalous, as other boards of trustees have elected staff representatives, as established under Section 97 of the Education Act (1989)," Jack said in a letter to then Minster of Education Nikki Kaye.
The Education Act (1989) does permit 'special institutions', which Te Kura is designated as, to be constituted differently from regular boards, but this does not necessarily mean having no staff representation is right, he said. "Decisions made with the workers who are going to have to implement the policies and strategies decided on are more likely to be good ones and teachers and other staff are more likely to feel connected to the direction of the school," Jack wrote.
At the time of writing, PPTA had not had a response.