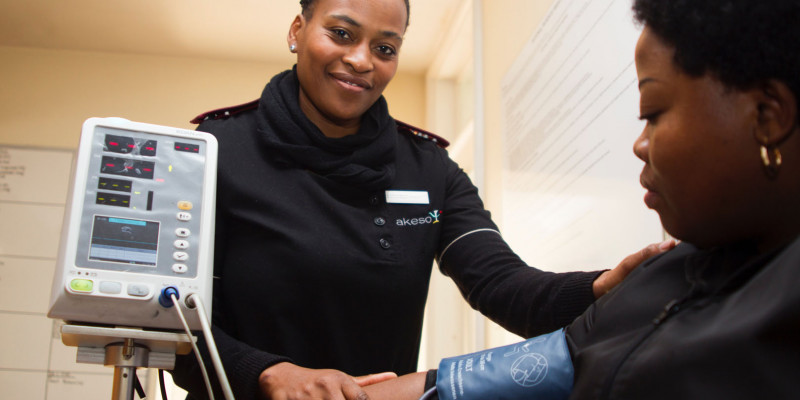 Covid-19 and your rights at work
Updated March 21, 2020
At risk teachers, please start working from home from Monday 23 March
Updated March 23, 2020
PPTA's executive met over the weekend and made the decision to write to the prime minister to urge her to direct schools to deliver teaching and learning from home.
Teaching and learning must take place at home
Updated March 21, 2020:
The situation with Covid-19 is rapidly changing.
The Prime Minister has announced today that the country has entered a Level 2 response to the Covid-19 pandemic.
Level 2 - Reduce
Disease is contained, but risks of community transmission growing
Entry border measures maximised
Further restrictions on mass gatherings
Physical distancing on public transport (e.g. leave the seat next to you empty if you can)
Limit non-essential travel around New Zealand
Employers start alternative ways of working if possible (e.g. remote working, shift-based working, physical distancing within the workplace, staggering meal breaks, flexible leave arrangements)
Business continuity plans activated
High-risk people advised to remain at home (e.g. those over 70 or those with other existing medical conditions)
All teachers who are considered *at risk should start working from home from Monday.
Principals are aware of the situation and will be planning appropriately.
Information for teachers
PPTA has general information in line with the advice from Ministry of Education and Ministry of Health. We will keep you updated by email and all updates will be on the PPTA website.
Please contact us if you require support.
PPTA staff
We are discussing what today's announcement means for PPTA staff. Our general attitude is that while schools are still open so are we. Should we need to, we will drop down to a reduced service which will be phone based with additional information on our social platforms. This may limit our opportunity to attend meetings, however we will be available for many meetings remotely.
* At risk people
Who is at risk?
Over 70
Older people often have underlying health issues, including respiratory issues that make them more vulnerable to this virus.
People with medical conditions
Underlying medical conditions can make you more vulnerable to this virus.
In particular, people with respiratory conditions, such as COPD (Chronic Obstructive Pulmonary Disease), heart conditions, high blood pressure, kidney problems and diabetes.
People undergoing a treatment for cancer and blood conditions
As treatments for cancer and blood conditions effect people's immune systems, this makes them more vulnerable to COVID-19.
Pregnant women
Health experts do not yet know if pregnant women are impacted by COVID-19 in the same way as other people. However, pregnant women experience changes in their bodies that may increase their risk from some infections.
Residents of aged care facilities
Aged care facilities are susceptible to rapid transmission of viruses like this. Residents are more susceptible to illnesses due to their age and they are also more likely to have underlying health conditions.
Ministry of Education update
The Ministry of Education's latest Covid-19 update addresses issues such as staffing provisions for those in the at risk category. You can read it here:
Ministry of Education Covid-19 update 21 March
Updated March 18, 2020:
We now have an FAQ COVID-19 page up. Take a look!
---
Updated March 5, 2020:
New Zealand and the world are entering uncharted territory with the rapid spread of Covid-19 across the globe.
Currently New Zealand is trying to slow the spread and "flatten the curve" and "stop the spread".
This page contains key information about your rights at work during the pandemic.
PPTA recommends that you get all health advice and precautions from the Ministry of Health.
The Ministry of Education is providing updates specifically for schools.
The government has also put together a one-stop shop of information to help stop the virus' spread Unite against Covid-19 (covid19.govt.nz)
Leave and salary payments
If a teacher has to stay away from school because they or a family member is ill, because they have had other direct contact with someone who has had the virus, or because of recent travel to a category 1 country, then they should receive sick leave or domestic leave as appropriate in the first instance.
However because Covid-19 is a notifiable disease, they may be eligible upon their return for disregarded sick leave. This means the leave taken will be restored to their leave balance. Email any request for disregarded sick leave to employment.relations@education.govt.nz with supporting evidence that confirms the diagnosis (e.g. a letter from the Medical Officer of Health), or documentation to confirm the recent travel.
Members who are well but whose school has closed should be paid normally. During this time they may be asked to work from home as set out above.
Personal travel
If you have not left New Zealand, but intend to do so, you should talk to your employer about how to manage the isolation period on your return.
Options include working from home, sick or annual leave, paid discretionary leave, unpaid leave or a combination of those options.
Supporting student learning when the school is open
During this time teachers may be asked to support student learning where there are a few students away either because they are self-isolating or are recovering from the virus.
This is no different from any student absence. Use the school's existing systems such as Google Classroom to post materials that you have prepared for your normal class, so that students can keep up with the rest of the class. If assessments are usually set and submitted through these systems then assignments submitted by students linking online should be marked along with those of the attending students. You are not required to do anything extra.
If you are required to self-isolate and are well, you should be setting relief as per your school's usual policies. Again, if your school is set up for this, it may be reasonable for you to continue to monitor and mark work online.
Schools that do not have online systems or have students who do not have access to computers or the internet at home will not be able to rely on this, and no schools can expect this to replace normal classroom teaching especially in practical subjects.
Supporting student learning when the school is closed
It is possible that a school may be closed for a period of time.
If the school has online systems in place, such as Google Classroom then, provided you are well, it is reasonable for your school to ask you to work remotely from home to provide on-going learning for the students.
Continuing with learning activities will help students remain engaged and interested. During this time your aim should be to further the students' learning by providing tasks, information and resources however it may not be feasible to provide a normal programme. This may include setting and marking work. If possible, you should work normal hours, and there should be no expectation to communicate with students outside these hours.
Teachers who have additional childcare responsibilities as a result of the quarantine should discuss a plan for reduced workload expectations with their employer.
Schools cannot require teachers to use their own computers, and teachers should not communicate with students using their personal email accounts. Some teachers may not have internet plans that will allow them to participate in online learning.
Other accommodations will need to be made for schools that do not have online systems in place or have students who do not have access to computers or the internet at home.
PPTA support
If you have any questions about your pay or what work you should be doing as the Covid-19 pandemic unfolds contact your field office in the normal way.