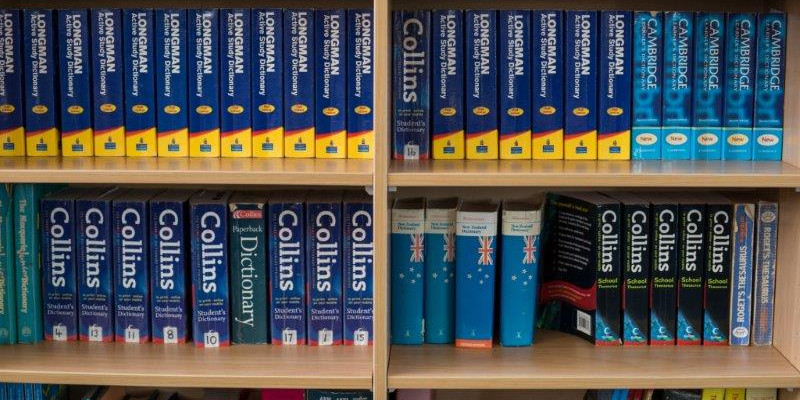 Dyslexia as a teaching tool
PPTA members Duncan Trickey and Lucy Blake share how teaching with dyslexia can be a strength
People with dyslexia see the world differently – and it is absolutely no barrier to becoming a teacher. In fact, according to PPTA members Duncan Trickey and Lucy Blake, it can actually be a strength. 
Dyslexia is a neurobiological learning disability that involves difficulty reading or interpreting words, letters and other symbols. It typically results in poor spelling and decoding abilities but does not affect general intelligence.
From embarrassed and stubborn to empowering students
Duncan Trickey teaches maths and social studies at Otago Girls' High School.  He began his teaching career as a 22 year old in Scotland, where he taught religious studies and some calculus. Diagnosed with dyslexia at primary school, Duncan was "quite stubborn" about getting the support he was entitled to. "I was very embarrassed about it as a kid," he said.

This stubbornness continued through to college where he was offered extensions and extra time for exams but turned them down because he thought "extensions were for thickies".

Refusing help

Duncan managed to make it through university without any official assistance. He was offered the use of a laptop as an aid, but refused because he did not want to stand out from other students.

"I wrote all my essays and then a wonderful friend, who was a top English student, would correct my mistakes," he said.

You can't fool year 10s

When he was accepted into teacher training he didn't think his dyslexia would affect him too much – until he had to write on a board. "When I tried to write the word 'disease' while I was placement it kept coming out as 'die ese'. You can't get away with that in front of a year 10 class. They picked it up straight away. I tried 'oh yeah, I was just testing you' but they saw right through that," he said.

Duncan was able to get support from an older teacher who had exactly the same problem. She gave him tips on how to get by, including having key words written down. "Without her I don't know if I would have made it all the way through teacher training. I quite enjoyed it after that."

Schools can't support you if they don't know

During the interview for his first job, Duncan didn't say anything about having dyslexia. "I had gotten through university and had my qualifications. I didn't think it was relevant."

Then, during a session with other beginning teachers on how to support people with special needs in the work place, he asked "what about dyslexia?"
"When I got back to work the DP hauled me inside his office and told me I had been rather naughty and should have revealed it - that if they didn't know they couldn't support me. It turned out it was a good thing because some other colleagues were in the same boat."

Being open with students

Fast-forward to 2017 and Duncan is now very open about having dyslexia, and even teaches a bit of English. He tells his students straight away. "I've made up my own mihi – who I am, where I'm from and that I'm dyslexic. I usually end up with kids coming up to me and saying 'me too,'" he said.

A moment Duncan is most proud of was when a parent got in touch to thank him. She told him her daughter came home saying "maybe I'll be a maths teacher. Mr Trickey said he was dyslexic and he's a maths teacher. If he can do it, I can do it. She turned out to be one of my best maths students," Duncan said.

Working together

He now uses his dyslexia as a teaching tool with his students. "We work together. They help me when I am trying to get things right. They look up the words.It's about knowing your weaknesses and working with them. We are spelling in English and Te reo. We're on a learning journey together."

Challenging 'I can't do this'

Being dyslexic also means Duncan is in a good position to challenge students who say "I can't do this because I'm dyslexic." This attitude works with students with other challenges too. He once got a student with dyspraxia (a developmental coordination disorder) playing rugby. "His mother said to me 'he's not meant to be good at things like that' – and he turned out to be one of my best players.

"There isn't an excuse. It does make things more difficult, but you can do them, it just takes time," he said.

Changing attitudes but still a long way to go

During the time he has been teaching Duncan has seen a definite change in attitude towards people with dyslexia and other special needs.  However there is still a long way to go to reach equality for all dyslexic students, he says.

Because dyslexia can be seen as 'milder' than some disabilities it can be harder to get access to support. "There are still some real issues. Some parents have to shell out a lot of money (for support) and it can be heart-breaking for some of the kids whose family can't afford it."  At a previous school he taught at he saw students whose families never had the money or time to get all the paperwork together. He would like to see more support, particularly in lower decile schools, to help this happen.

Dyslexia is not a barrier

His advice to people with dyslexia considering a career in teaching is not to see it as a barrier.

"If you enjoy working with young people, know that it is always possible."
A wiggly way around things - seeing the world in a way others can't
Westland High School science and biology teacher Lucy Blake's dyslexia means she sees the world differently to most. She has Scotopic Sensitivity syndrome – a problem with the brain's ability to process visual information.

"I think about things differently and see the world in a way people who aren't dyslexic can't. I see it as a strength. I don't see the world in straight lines, I see a wiggly way around things."

Weird dyslexic blocks

Lucy was diagnosed with dyslexia in her 20s, during her third year of university. "I didn't really get much support at uni, but during teacher training I received quite a lot. I had access to resources and tools – it was really quite good."

She describes her spelling as "sometimes appalling" with "weird dyslexic blocks" around certain words. "Obviously, teaching science I have to spell scientific words. I can spell Latin names for things fine, but then I can't spell the word 'obviously'."

Not stupid

For Lucy the joy of discovering she was dyslexic was realising she was "not stupid". In fact, she actually has a rather high IQ. "I'm actually highly intelligent, but in some areas I haven't got a clue."

She hates application forms with a passion but has had no issues going for job interviews because she has "very good verbal reasoning."
Dyslexia as a strength

Lucy sees her dyslexia as a strength because it makes her hyper-aware of the quality of anything she produces.

"Because I'm so worried about getting stuff wrong I am really careful. I double and triple check any material that's going to the kids," she said. "If I go to an interview now I tell them that I'm dyslexic because I see it as one of my strengths."

Students can't pull the wool over her eyes

Like Duncan, Lucy sees her dyslexia as a good tool in the classroom when it comes to relating to dyslexic students. It also means they can't pull the wool over her eyes.
Students trying to use their dyslexia to get out of doing school work don't stand a chance with Lucy.

"They say, 'I can't do this Miss, I'm dyslexic', and I turn around and say 'well so am I. That's why I've put this in a dyslexic-friendly font with an easy to read background.' They just go 'oh' and get on with it. They can't get away with 'I can't do it' with me. Once they realise it's not an excuse, I get great work out of them."

The bad old days

When Lucy first started teaching, in North Wales, she saw being dyslexic as a weakness and didn't want her students to know. Back then teachers were told they weren't allowed to diagnose students with dyslexia, she said.

"From a local authority level it was like dyslexia didn't exist, or wasn't important."

She was also told by a colleague that dyslexic people shouldn't teach, which did not do a lot for her self-confidence.

Spellcheck is your friend

It took Lucy three or four years to come to terms with being dyslexic and now she is really confident. "I'm in a much different place about it mentally now. I think I'm a pretty good teacher."

Her advice to other dyslexic teachers or people with dyslexia wanting to teach is to be confident because they have unique skills. "Also, spellcheck is your friend."

Dyslexic teachers have something others don't

"Don't worry about it. You've got something other teachers don't have. At my last school one teacher came up to me with work by a dyslexic student and said 'can you read this?'"

While a number of people think of information in terms of lists and bullet points, Lucy makes more free-form connections. "I think I'm more connected that non-dyslexic teachers."

Dyslexia doesn't define you

Lucy hopes speaking up will help other dyslexic teachers.

"I hope this helps a few people who are a bit worried about stuff. Dyslexia doesn't define you, it gives you skills that are different from others," she said.