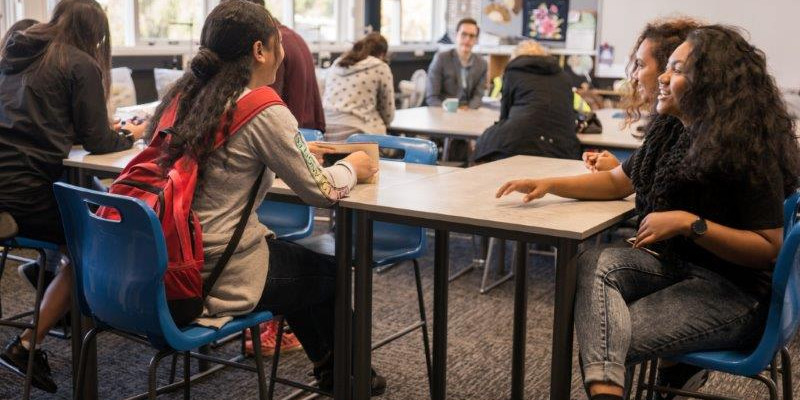 Education isn't an island
PPTA president Jack Boyle's viewpoint on addressing poverty by supporting schools as community hubs.
Child poverty has become the new normal
Many of you will have seen the Sunday Star Times report a few weeks ago on families in boarding houses in Auckland, living in conditions that are more believable in Dickens' London than 21st century New Zealand.

In my office I have a poster from the children's commissioner's 2016 Child Poverty Monitor which shows there are 155,000 children living in material hardship; that means genuinely lacking things they need. And the Salvation Army's 2017 State of the Nation report tells us that "Entrenched child poverty has become the new normal". These are important reminders of the conditions that some of our students come from and go home to each day.

Relationship between education and poverty a difficult one

For us teachers, the relationship between education and poverty is a difficult one. On one hand, we are told that 'decile isn't destiny' and as long as teachers have high expectations whatever lives students lead outside of school don't matter at all. There's some truth to this, in that there are students who overcome amazing odds, and teachers' high expectation can be part of this.

On the other, there's the daily reality of students who have no internet access at home, are regularly sick from poor housing, have significant family responsibilities, and school work is simply too far down the priority list for them and their families.

What can we do about it?

The evidence is clear that poverty, and the difficult, stressful lives that go along with it, has a real impact on the chances of doing well at school. The weight of research showing this is incontrovertible.

So what can we do about it? Is there anything more than doing our jobs well, supporting each and every student to do their best? As individual teachers, maybe not. But as a collective, with political clout, absolutely there's more we can do. Supporting policies that will make a difference for these students is part of it.

Schools as community hubs

That's why PPTA is advocating for schools as community hubs.  This simply means that social, cultural, health, leisure and other facilities for students, their families, whanau and wider communities are situated at school, and that schools become a magnet for and centre of the community.

Making schools into hubs acknowledges that education isn't an island, and that what happens outside the school gate can't be simply 'left at the door'.

Consistent government policy needed

We already have some great examples of this, but what we don't have is a consistent government policy to promote it. Where it's happening schools that have had some extra space and community backing, such as Aurora College, are basing a range of services for students and whanau on-site, or partnering with local health providers. Kelston Girls' College is partnering with local health providers to provide a fully-funded medical centre on the school grounds.

While there are barriers, and no doubt the government will be quick to raise the financial ones, it seems like the time for this policy has come.

Out of school factors can no longer be ignored

The data the government has gathered on the replacement for the decile system has made it much harder for them to ignore the out of school factors that they used to insist were just an 'excuse' teachers use to explain underachievement. And at the same time they are keen to link early childhood centres, schools, tertiary institutions and communities through communities of learning. This is the next logical step.

When a school is a community hub it means that through partnerships it builds the well-being and social capital of students, their whānau and the community, as a planned and systematic part of its role. But not all schools can become a community hub on their own; this relies on long-term commitment from the wider community and the state, which is why one of PPTA's election year goals is to commit to supporting this model.

Creating a community relationship

Of course, a student who is living in a chaotic, unsafe and unhealthy home is always going to face greater challenges than one from the opposite. But if the school environment is somewhere they can access healthcare or counselling they need, stay longer hours to do homework, sport or cultural activities and can have breakfast, then that's got to help. And if their families can come and use these things too, maybe creating a better relationship with the school and teachers at the same time, even better.