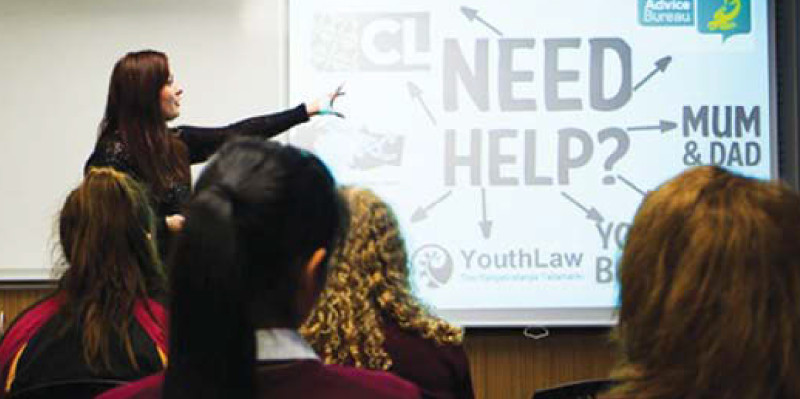 Empowering young workers
PPTA Executive member Chris Carr talks about the importance of helping student workers become empowered workers and shares resources now available for schools.

This blog post is taken from an article in the PPTA News September 2015 (volume 36 no.7)
I am immensely proud of our union. We are a body that stands for the rights of teachers as workers and which consistently balances our own needs with a sense of social responsibility that at times challenges even our own fight for improved conditions. Why then don't we encourage our students to improve their own conditions of work? Why don't we take an active part in educating our students to be more than just skilled workers and make them empowered workers as well?
Sometimes it's easy to forget that our students have lives outside of school: that after their 12 or 13 years of learning about similes, symbiosis, and statistics, students are thrown out into the workforce and suddenly required to navigate the world of contracts, bosses, and pay cheques. Even while studying, a significant proportion of our students (42.5% according to a 2006 Department of Labour Survey) have part-time jobs.
Unfortunately our education system currently does very little to educate young people about what to expect when they enter the workforce. Students as a group have very little idea of their rights and responsibilities as workers. This leaves them open to exploitation. Though there are important efforts made by individual subject teachers and by careers advisers, these only reach a relatively small portion of our students.
I have been working with Hamilton's Young Workers Resource Centre and the CTU's affiliated youth unions to come up with some steps to remedy this situation. The first step that we've come up with is to provide schools with speakers to teach about the rights of young workers. We have a rapidly growing set of enthusiastic young union volunteers who have stepped up to present an entertaining and informative presentation about workers' rights in New Zealand.
This presentation can be delivered in a classroom session, a lunchtime workshop or a shortened taster presentation suitable for an assembly. It covers everything from the minimum wage to sexual harassment and workplace bullying.
These volunteers are chomping at the bit to start visiting schools. If you'd like to arrange a visit, email me:
Email Chris
You may also find your school being contacted by a union volunteer in the near future. If so make them welcome, they're there to help.
If you're interested in the excellent advice and resources the Young Workers Resource Centre produces, check them out online:
Young Workers Resource Centre