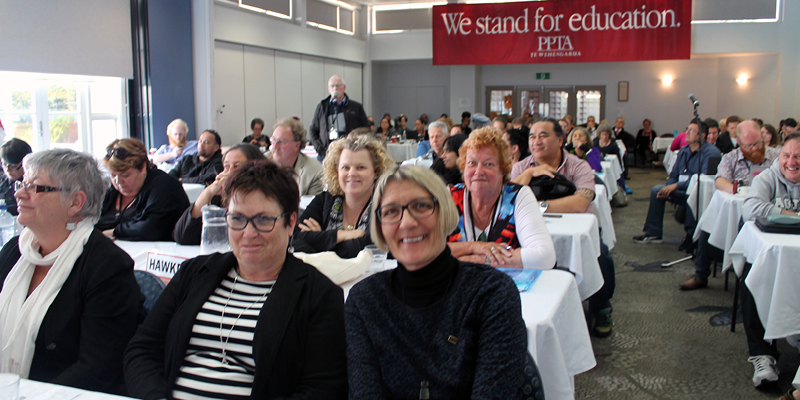 Government passes up opportunity to start fixing secondary teacher shortages
Secondary teachers are disappointed the government has passed up an opportunity to help alleviate the secondary teacher shortage says PPTA president, Jack Boyle.
At the PPTA annual conference in October members voted to seek an immediate 5 percent pay increase to help keep secondary teachers in classrooms, and attract more people into teaching.
Principals and teachers are very concerned that many schools will start the year in 2018 without enough teachers, leading to big class sizes and subjects being dropped from the curriculum.
"To receive a letter from the Ministry of Education dismissing the request out of hand shows that our issues aren't being taken seriously," Boyle says.
"We know that children are going to be the losers here: there aren't going to be enough teachers in their schools next year. We expected better from the government."
"PPTA and the Ministry of Education have worked together to find out the reasons for the secondary teacher shortage, so we know how to fix it, and teacher pay absolutely needs to be part of the solution."
"Teachers don't want to start the new school year in crisis mode – an immediate and comprehensive action plan is required."