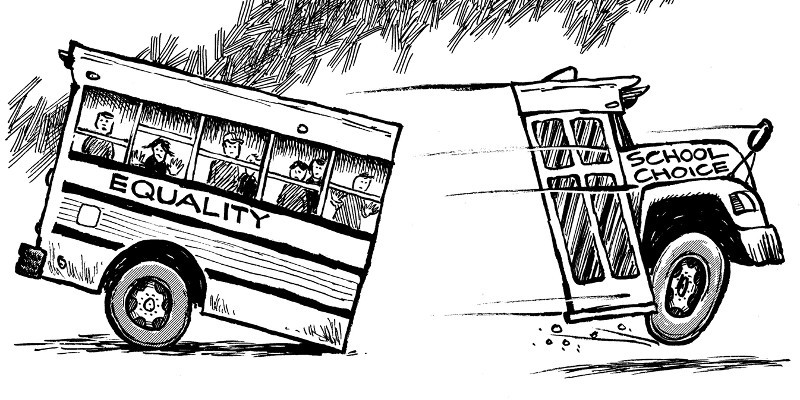 Ideology Versus Evidence
David Seymour's statement that consumers should be "free to choose the school that suits them" is a nice political soundbite' but it overlooks that fact that every school in New Zealand must cater for difference
David Seymour almost appears reasonable when discussing educational choice – stating that consumers should be "free to choose the school that suits them" is a nice political soundbite, made more compelling given his personal foibles and practised earnestness. But, let's be frank - every school in New Zealand must cater for difference. Schools are obliged to provide opportunities for all akonga to learn while providing the acculturation they need to take their place in society. 

The public system provides this – and continued improvement will result from sharing best practice and providing professional development for teachers to meet the needs of all, not from ideology dressed up as fact.

Education 'silos', ostensibly catering for interest groups, will do little to ensure these needs are met. Rather, evidence suggests that students who do not meet a Charter's targets are 'let go' (and those with complex educational needs often don't get in in the first place). 

Imagining that an approach to schooling which allows untrained and unregistered teachers, lacks an evidence base, is without any public scrutiny around how managers spend taxpayer dollars and does not require these institutions to take the very learners Seymour suggests might 'need' a new model is not about choice - it's political chicanery.