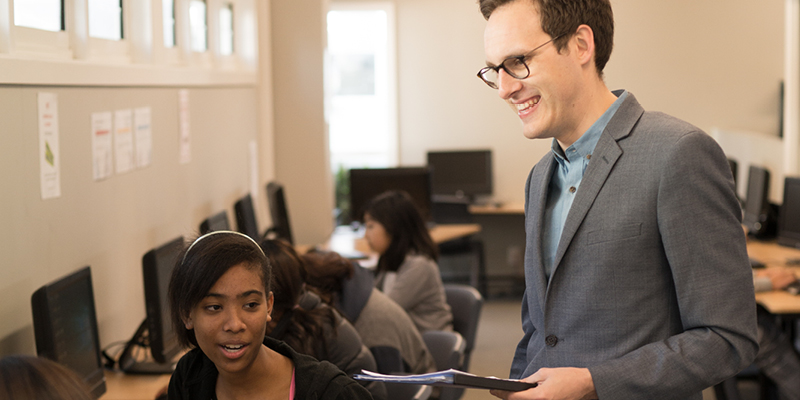 If I were the minister...
PPTA member and teacher at Albany Senior High School, Paul Stevens, shares what he would do if he were Minister of Education.
If I were the Minister of Education for Aotearoa New Zealand the first thing I would do is go to Finland.
It has become something of a joke in progressive political circles I know; at policy workshops, candidate Q&As and cottage meetings, drink every time Finland is brought up. "Well, in Finland…" they say in answer to questions about what we should do here. It is seen as a progressive nirvana of sorts. But behind this cliche is an underlying truth: the Finns are clearly doing something right. So I say we should take a page from their book.
Since implementing huge education reforms 40 years ago, Finland has consistently come at the top in international rankings for education, and currently 93 per cent of Finns graduate from high school. Their education system is respected the world over for a reason.
For a start, their school system is 100 percent state funded and has almost no private schools, and even then they are prohibited from charging tuition fees. Teachers are well respected and well paid. There is no performance pay. There is only one mandatory standardised test, taken when students are 16. A focus on equity is paramount, and students of all levels work together. And all of this is done without a massive amount more spending than we have committed here in the past.
Surely the smartest thing New Zealand could do is learn from best practice overseas; see what policy measures have worked best across the globe to improve student outcomes, and work out how to implement similar measures here, in our own unique context. I think this is a no-brainer, and yet too often we seem to borrow failed policy from overseas instead.
Where Finland has reduced assessment, particularly for very young students, we have introduced national standards. Where they have reduced class sizes, we have let a teacher shortage cram classrooms full. While charter schools have been shown to undermine quality teaching and learning since their introduction in the United States in 1991, they continue to be rolled out here. While performance pay has led to seriously flawed practices in the States, it is still continually brought up for serious consideration by policy makers here. And while in Finland they trust their teachers and pay them well without giving them a massive workload… well you get the picture.
If I were the Minister of Education for Aotearoa New Zealand I would put teachers first to put students first. I would work tirelessly to make teaching a high status career, on par with doctors and lawyers at least. Not by undermining their professionalism or insinuating they need to be brought up to a higher standard, but by acknowledging the professionalism and work ethic they already show. I would free them up to work based on their professional judgement instead of asking them to constantly implement some new panacea initiative.
I would ditch 'donations' and make public education in New Zealand actually free. I would overhaul the range of bodies making requests on teachers and properly fund moderation and subject-specific PLD. I would implement 10 percent equity funding and put a device in the hands of every student in the country. I would integrate all charter schools into the public or integrated system. I would cut assessment at Level 1 and ditch national standards. I would invest properly in initial teacher education and create a cross-sector working group to look seriously at solving issues of teacher supply. I would broaden the focus beyond STEM and lift the status of arts educations. Oh, and I would reintroduce democratic representation onto teachers' professional body.
I would fund education like our future depends on it, but take government out of the picture in many areas so our decision makers have a longer perspective than 3 years.
What we need is an education system based on equity, trust and responsibility. I might not be education minister (anytime soon at least!) but I say this election year we should all look around for leaders who will be guided by these values, because they certainly aren't right now.