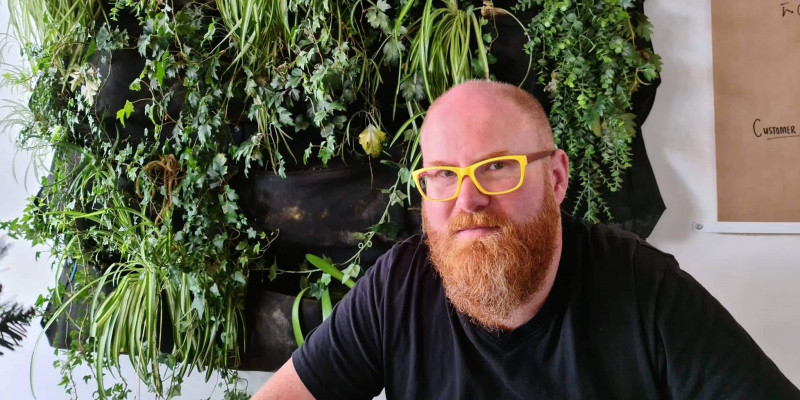 Introducing Michael Cabral-Tarry
Michael Cabral-Tarry, former regional chair for Tāmaki Makaurau and now PPTA Te Wehengarua's newest Field Officer, introduces himself.
In the middle of 2007, having abandoned a PhD in political theory on the basis that I knew all half-dozen of the people in the world who'd be genuinely interested in what I was writing about, I decided to become a teacher.
I took a place at AUT, along with a small group of similarly wide-eyed naïfs (which included a young Melanie Webber) and studied the arcane arts of teaching. Upon graduation in July 2008, I took a position at Whangārei Boys' High School as a history teacher and settled myself to a life of working with young minds thirsty for knowledge.
Joining PPTA – so it begins
After about a month, I was approached by one of the-then elder statesmen of PPTA, Colin Mackey – regional chair for Northland Central, and the branch chair of the school. He said I was, in his words, "likely" and "keen enough," and that I ought to join PPTA and get more involved. I did, and 15 years later I'm now a field officer with the union and am about as involved in PPTA as it's possible to be.
I've been a branch secretary, a branch chair (at two different schools), a regional NET, a deputy regional chair, a regional chair, a member of PPTA's Establishing Teachers' Committee, of our Rainbow Taskforce, and of our wellbeing taskforce.
I've worked at four very different schools across Northland and Auckland, as a TIC, a dean, a SENCO, and a WST. I've banged the union drum on radio, on television, and in newsprint. I have a cupboard filled with PPTA-branded tote bags from 15 years' worth of I&Os and Annual Conferences, and the PPTA-branded drink bottle in the car pairs nicely with my PPTA-branded facemask.
Change of career a natural progression
I'm going to miss some parts of teaching. I've been doing it for 15 years, of course, and up until now it's the only real job I've ever had. I'll miss working with teenagers. They're funny wee flowers, but they certainly never made the job dull.
I'll miss working with colleagues to shape and sharpen the minds of Aotearoa's future leaders. I won't miss staffroom coffee, or those constant meetings that really could have been an email or having to concern myself over the length of a student's hemline on their uniform skirt.
I'm excited to become a field officer. I danced an uncharacteristic jig about the lounge when I got the call. The activism side of my life over the last 15 years has given me many challenges and many rewards.
I've always thought of myself as something of a mediocre teacher – I had good banter with the kids, and I was able to stretch and grow their thinking, but I was never going to set the world afire in the classroom. Activism and working alongside colleagues to help improve their job satisfaction – that was the bit that I really enjoyed.
Becoming a field officer seems a natural move for me. I love the power that lies in our union, and I take great delight in solidarity and the collective voice of the workers.