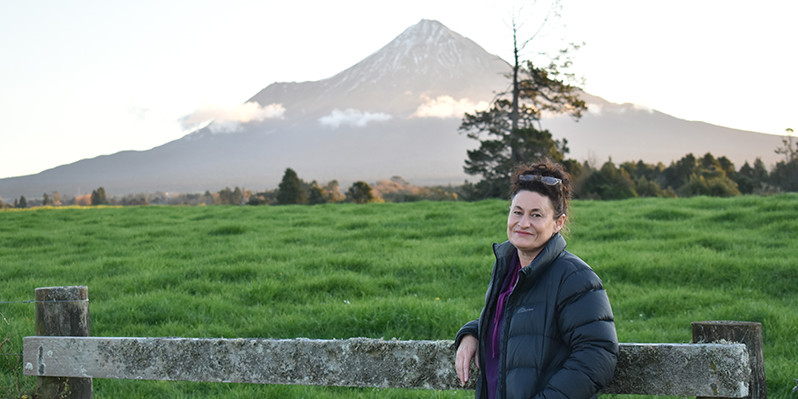 Leading our country forward
Outgoing PPTA president Jack Boyle uses his last PPTA News viewpoint to pay tribute to his predecessor, Angela Roberts
In my final viewpoint as PPTA president it is a pleasure to acknowledge a woman who has truly shown the courage of her convictions. Former president Angela Roberts has been returned as a list MP for Labour in the recently named 53rd parliament of Aotearoa.
It is a well-deserved achievement (and comes as little surprise to those of us who have had the privilege of watching her in action). The first PPTA president to serve four consecutive terms, Angela stood toe to toe with ministers Anne Tolley and Hekia Parata, and seeded the joint campaigning of our union with the NZEI which helped us see off bulk funding (again).
She also showed how we could work alongside government of any stripe, by taking the performance pay edges off the National government's Investing in Educational Success initiative, while working hard to build relationships with Catherine Delahunty (Greens), Tracey Martin (NZ First) and Chris Hipkins (Labour).
A catalyst for working in a new way
Fearless but not inflexible, Angela's leadership was a catalyst for working in a new way; changing the view of unionism within government and across the sector for the better. Through her forthrightness she empowered teachers to challenge the case for Charter Schools and a new regulatory body, resist bulk funding and online schools and demand increased resourcing for young people to thrive at school.
Through her advocacy the importance of PPTA having a seat at the table was acknowledged (if at first begrudgingly) and a blueprint for more collaborative policy design was able to be realised soon after.
Not done yet
I remember a conversation not long before she left office where Angela worried that she hadn't achieved as much as she could have. I took it to mean she wasn't done yet and that this was more of a sign of her huge ambition to improve the lives of educators, children and community than a reflection on what she had actually achieved.
It appears I may have been right. After returning to the classroom in rural Taranaki, Angela nearly tipped a staunchly blue rural electorate red – slicing more than 10,000 off the incumbent's 2017 majority.
While much is likely to be said about the mandate given to the new government following a huge swing to the left in this year's election, I'm certain that it will be a welcome relief for our nation's educators that someone with the determination, integrity and understanding of Angela will be amongst those leading our country forward over the next three years.
Kia kaha Angela.
In solidarity.