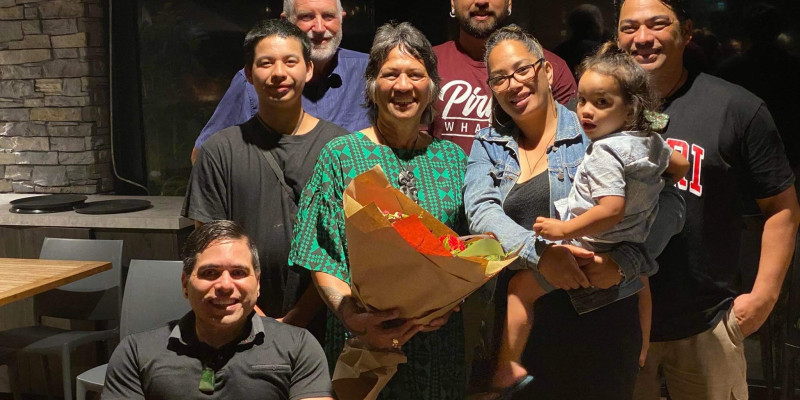 Miriama's outstanding service honoured
Miriama Barton's many years of activism have been recognised and celebrated by the PPTA Te Wehengarua region.
Miriama Barton (Te Whānau o Ruataupare, Te Aowirirangi nga hapū, Ngāti Porou rāua ko Ngati Tara Tokanui ngā iwi, Te Uri-o-Hikihiki te hapū, Ngātiwai te iwi) is PPTA Te Wehengarua Waikato region's loss – and National Office's gain.
Waikato region pays tribute
At a special ceremony and dinner last December, PPTA Waikato regional committee members presented Miriama with a service award in recognition of the amazing contribution she has made to fellow members of the Association through her activism and commitment.
Now working fulltime for PPTA Te Wehengarua as Kaihautū Māori, Miriama was actively involved at all levels of the union for more than 20 years when she was teaching at Hamilton Boys' High School. Most recently, she was a member of Te Huarahi Māori Motuake, PPTA's Māori Executive.