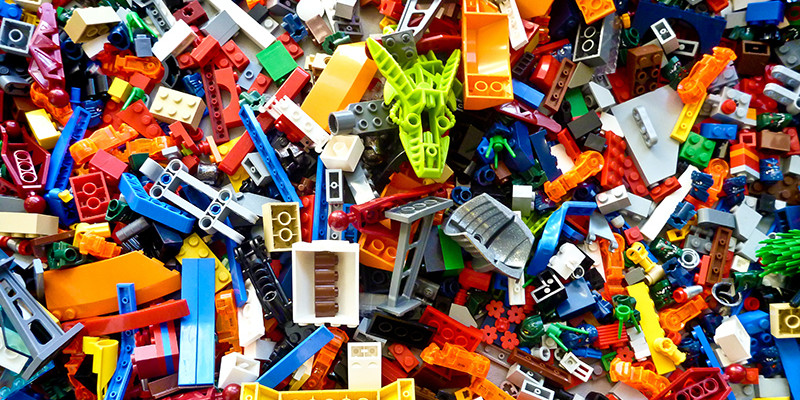 Navigating the Lego-field
One member shares their struggle with work-family balance during lockdown.
Feature image by Rick Mason on Unsplash
Covid-19 has showcased how teachers can adapt to a crisis, but it has also thrown up equity, engagement and personal issues.
A number of members have been in touch with PPTA News about their experiences with remote teaching and learning. Sharon's* story echoes many we have heard.
My workspace is one half of a small table in a room shared with a nine-year-old. Getting to it is something of a minefield – or rather Lego-field. Zooming in the early morning or late afternoon works best, otherwise the sun is rather blinding. I have a TELA leased ancient Toshiba and have bought myself a graphics tablet so I can write equations and diagrams on the 'board' for my senior maths students.
The problems are going to be similar for many people working from home, so we can't complain too much, after all, we have jobs. But there are some peculiarities for teachers.
We are expected to provide our own set up – schools are not providing the equipment that we need to do the job, but parents are still asking us to scan/photo work and are expecting live teaching and videos of key teaching points. People are cobbling together innovative solutions to enable them to record classes and they are buying hardware and software to support their work with no hope of their costs being recovered.
Our "clients" only work from 9-3 and most schools seem to be trying to keep a school timetable, so we cannot do our contact time in the evening. That's great if you don't have children to look after. But if you have your own, particularly primary aged, children to look after you are being asked to do two jobs simultaneously.
Inevitably this means that the paying job gets done – because I can't say to my school that I can't work because I have a child to care for. Their answer would be, well, send him to school, but his school chose not to open because I was the only parent who needed them to open.
My own son has gotten used to just having hours a day when he is ignored because I am working with my school students. There is no other adult in the house to entertain him.
Te Kura is used to doing this and has suggested we are all trying to do it the wrong way. That we should not be replicating our class set ups but should instead work asynchronously. It has really excellent class materials, with recordings and interactive materials, but has taken years to develop these resources – and its staff don't work from home doing two jobs at once.
*Not her real name