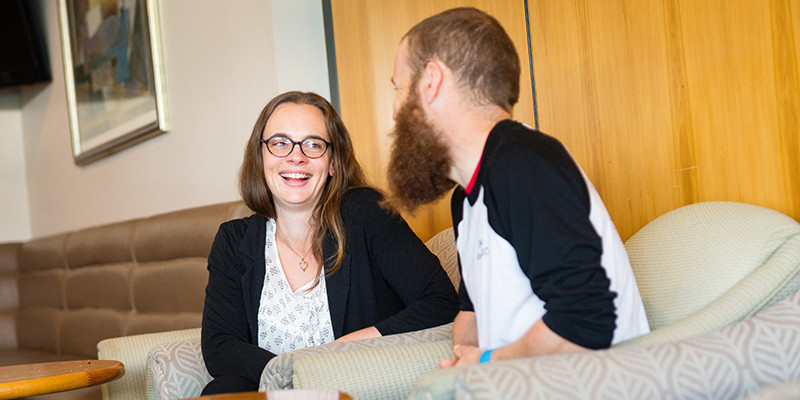 New entitlement recognises the benefits of union representation
Union delegates are now entitled to paid time for undertaking union activities
The importance of employees having a voice in the workplace has now been recognised in law.
Paid time for union delegates to undertake union activities was one of a number of 2018 amendments to the Employment Relations Act that are now in force.
Since May this year, union delegates have been entitled to spend reasonable paid time undertaking union activities. This is a major change in the way that union representation is viewed and resourced at the workplace level.
Proud to be 100% union
Ngā Puna o Waiōrea - Western Springs College branch chair Freddie Simpson is part of a branch that has for some time been accommodating union delegates with teacher release days for association business and hui.
"We believe that PPTA is important and essential to our profession," the branch said in a statement.
Delegates give as much notice as possible, which is enabled by PPTA's calendar being released early. This gives them the opportunity to plan and employ consistent and suitable relievers for the relevant teacher's subject or curriculum area.
"This minimises the impact on students' learning, and we are rewarded with the knowledge and experience that the delegates bring back. We're very proud to be a 100% union school," the branch said.
The details
The government expectations on employment relations in the state sector includes that "employees have a voice in their workplace, particularly through effective and productive relationships with unions." That is the intention of the new provision in the law, which recognises union delegates as the channel of communication between the union and the employer in the workplace.
The employer must now provide appropriate paid time during normal working hours for elected branch officers or delegates to undertake their representational duties. These duties could include wider activities such as preparation for branch meetings, attending regional events as branch representative or individual member representation.
Time can only be refused if the activities would be unreasonably disruptive. This may mean adjustments for school timetables and/or relief budgets.
Making the provision work in schools
For more detailed information on who is considered a delegate, what duties are covered, how much time is appropriate, how time might be provided, delegate obligations and establishing the paid union delegate time process in your school, see
Union delegate time (ppta.org.nz)
A series of FAQs has also been published in the November-December issue of the PPTA News:
Paid union delegate time - what you need to know (PPTA News)
For further information contact enquries@ppta.org.nz