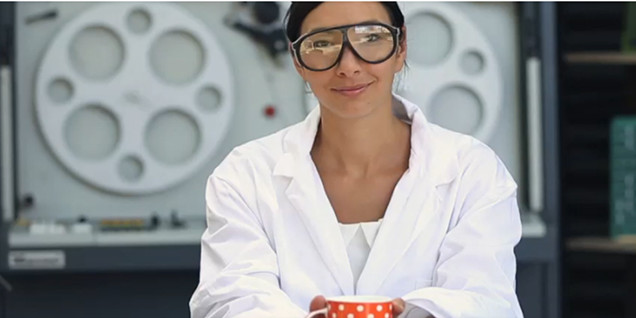 New Zealand really wants to talk about NCEA
Nanotechnologist and science teacher Dr Michelle Dickinson (aka Nanogirl) is a member of the NCEA review Ministerial Advisory Group (MAG). She shares her experience with PPTA News.
Q: Why did you agree to go on the NCEA Ministerial Advisory Group? What do you think that you bring to it?
A: I am passionate about equity in education, having seen first hand the challenges that students from a diverse range of backgrounds had in achieving NCEA credits during my time as an engineering academic at The University of Auckland. From this experience I founded and run a social enterprise that works with schools around the country as well as in Asia, Europe and the Middle East, helping teach science to students in schools and providing PD to teachers in fields including science, engineering, coding and robotics.
Obviously I bring my professional and academic experience, and what I have learned working with teachers in schools. Beyond that I think my personal learning journey brings a valuable perspective. I come from a low socio-economic background. I failed year 13. From that less-than-ideal start, I achieved a PhD in engineering and have worked around the world at the cutting edge of my field.
Q: What do you think the main strengths and weaknesses of NCEA at present are? How does it compare to the assessment system when you were at school?
A: NCEA is one of the most flexible systems in the world. It is able to provide a rich learning environment for a wide and diverse range of students. NCEA is much better than than the rigid system I grew up under where I was only allowed to study three subjects with one three hour exam for each subject at the end of two years of intense study.
No system is perfect. NCEA is one of the only systems in the world that gives major assessments to students three years in a row. This can lead to high workload stress as both students and teachers work towards gaining large volumes of credits.
Q: How did the group come up with the six 'big opportunities'?
A: We were asked to come up with a document that was big and bold and would help ignite public conversation around NCEA. We were given six key principles to work with: Wellbeing, Inclusion, Equity, Coherence, Pathways and Credibility. With these in mind we brainstormed six big ideas for NCEA we thought would be bold and innovative enough to spark conversations around how people might address some of the challenges around these principles.
Q: What has struck you about the feedback to the big opportunities you've received so far?
A: That New Zealand really wants to talk about this. There has been an amazing amount of feedback from a wide range of New Zealanders who have found a place to voice their opinions. I think the opportunities have given them permission to say what they have been thinking behind closed doors, and feel empowered that their voice will be heard by the MAG and the ministry.
Q: What do you think about concerns from teachers and principals that there hasn't been enough opportunity for their expert opinion to be heard?
A: I think any process that may result in change needs to hear from voices both inside and outside the system. Principals and teachers have been engaged through regional workshops, focus groups, meetings, surveys and online submissions. We also have incredible principals and teachers both in the MAG, the reference group and now in the newly created Professional Advisory Group (PAG) who have brought great insights into some of the system's constraints. One of the things I love most about being in the MAG is reading through submissions from the public. This has given us honest and useful insights into teachers' thoughts and ideas around NCEA.
Q: How have you balanced the views of students, teachers and the 'end users' of the qualification, such as tertiary and employers?
A: We have ensured voices from all of these groups have been represented both in our public voice and through conversations with the advisory and reference groups. Balancing these views is challenging at times as each group has its own bias around the NCEA system, so we have continually returned to reflecting on the outcomes around teaching and learning as well as opportunities and pathways for the student.
Q: What do you think the relationship should be between a curriculum and a qualification system?
A: I think any innovation in education needs to consider curriculum, pedagogy and assessment as well as the resultant qualification. My personal learning journey – from failing high school to completing my doctoral studies has shaped my thinking here a great deal. I believe each student has their own learning journey and that a great learning pathway should be adaptable and allow a level of flexibility as students discover their strengths.