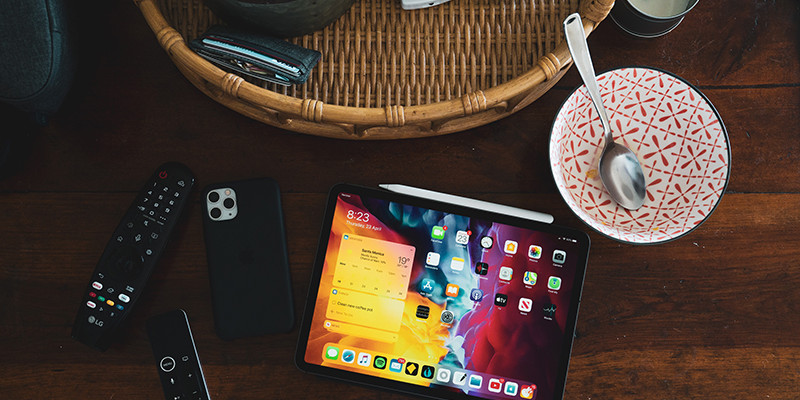 Opportunities and wake up calls
PPTA News speaks with members about teaching and learning during the Covid-19 crisis
Rachelle Hautapu is Kaiako Reo Māori at Te Kāreti Tamatāne o Te Whanganui-a-Tara – Wellington College, a position she started this year. She shares a bit about herself and her experiences under the Covid-19 lockdown. 
"I te taha o tōku matua, nō Ngāti Porou, nō Te Aitanga-ā-Hauiti awau. I te taha o tōku Kōkā, ka tū ake au hai Pākehā. Ko Rachelle Hautapu tōku ingoa. On my father's side, I'm from Ngāti Porou and Te Aitanga-ā-Hauiti on the East Coast. On my mother's side, I'm Pākehā. However, I grew up on the Kapiti Coast. Aside from several years overseas, I lived my adult life in Te Whanganui-a-Tara. I'm a Kaiako Reo Māori at Te Kāreti Tamatāne o Te Whanganui-a-Tara (Wellington College). I worked previously at Porirua and St Mary's Colleges, and while training, I had a year- long placement at St Patrick's College (Town)."
Other than as a member, Rachelle has had little official involvement with PPTA in the past, but she will be picking up PPTA duties when she returns to school. "A strong union was one of the reasons I chose to train as a teacher. I believe wholeheartedly in the union movement," she said.
An opportunity to think deeply about her role as a teacher
Rachelle says the Covid 19 rāhui (restrictions) provided her with an opportunity to think deeply about her role as a teacher. "To create, adapt and update resources that (I hope) are culturally sustainable, meaningful, differentiated and may work on a long-term basis, an opportunity I wouldn't normally have. I've also had the benefit of lots of online conversations with other Kaiako Reo Māori to debate and think these things through with," she said. 
"Although no one in their wildest dreams would wish for the circumstances we find ourselves in, overall I've loved this period of time for several reasons. First and foremost I got to spend quality and quantity time with my three boys. I note though that my immediate and wider whānau and friends have not experienced major illness, death or job losses. We all have a warm place to live and food on the table. My heart goes out to those who have suffered in any way. I have loved the change of pace and time to reflect on our normal lives – hamsters on the wheel. What's important? Why is it important? Where do we need to go? How to live in the present?
Resources and support 
Rachelle's teacher friends have offered advice and teaching resources, she said. 
"Some amazing people have popped up online to support Kaiako Reo Māori – shout outs to Ako Panuku and the Digital Teaching Te Reo Māori Facebook page."
She would have liked more time to take on board the amazing ideas other people had shared and would also have liked a higher level of skill when it came to getting the best out of appropriate apps.
The support from Wellington College had been amazing Rachelle said. "I am utterly grateful that our senior leadership team is humane, considered and pragmatic. The quality of communication has been outstanding, as has their constant, unwavering support. I am extremely fortunate to be working with such an exceptional group of people. I do not envy them their responsibilities. PPTA has offered opportunities to get in touch, I just haven't needed to do so due to the great support I have had elsewhere," she said.
Every student's home situation is different. 
Rachelle said it had been a wake-up call to see who did and didn't work with her online. 
"In several instances, students I've had a tougher time getting to know and figure out what makes them tick have really responded to an online environment. Again, in several instances, students I work well with in class have not been as responsive," she said.
"I think the key is to be empathetic. Every student's home situation is different. Some will have responsibilities at home whilst carrying out their school work, so flexibility is key. Some are worried about a parent or parents who are essential worker. Some dislike the physical absence of grandparents and elders, friends and other important people in their lives."
NCEA flexibility is a simplistic argument. 
At the time of being interviewed Rachelle was extremely concerned about the 'business as usual' approach by NZQA, especially in terms of equity. "Even though the Ministry of Education has gone to great lengths to provide devices, many households are still without one or sharing devices or without online connections. What about children and teenagers living in marginal situations? What about the psychological impact of Covid-19 and the ongoing effects of it post-rāhui? A 'business as usual' approach will not work when this is not 'business as usual,'" she said. 
"I think it's easy to say that NCEA is a flexible qualification – that's true – however, most teachers will have pre-planned their term-long or year-long programmes based on their or students choices of standards. The time to adapt those programmes and/or switch standards was minimal, albeit for the best of reasons, and at a time when they had reason to be concerned for their personal safety and that of their loved ones. Flexibility is a simplistic argument."
Subjects with less resourcing hit hardest
Some subjects would be hit harder than others, particularly practical subjects or those with less resourcing, she said. "For example, an app like Education Perfect is well-served in Maths and Sciences but senior level te reo Māori resources are absent."
At the beginning of the rāhui, the MoE requested high intensity resource support from a colleague at a time when that colleague also had students and whānau to support educationally and personally, Rachelle said. "Outrageous! The same colleague has, over several years, battled with the MoE to invest in reo Māori resourcing for mainstream schools where a complex set of issues exist, quite different to those experienced within kura kaupapa and whare kura. My colleague was ignored throughout those years but was one of the first called upon when the crisis hit," she said.
"NZQA needs to seriously consider the viability of externals given all the above reasons and many more not documented here," she said.
Separation of work and home life hard
Rachelle's three children attend three different schools and she found it difficult supporting them to the extent they needed while continuing her own teaching and learning programme. 
"Sometimes I'm online when they need help and my time is pressured by school demands. I'm fortunate too as my boys are at an age when they are relatively independent, she said. "It's almost easier to be in a workplace where you can focus void of those demands and the need for separation between home life and work life."
"The three of them are also at different stages and levels of learning. I don't have the skill set to help them with all the things they require to feel as though they're doing their work successfully. It certainly highlights how highly skilled teachers are as a whole. I'm lucky my boys are forgiving of their mother's shortcomings," she said.
It had been fascinating seeing the different approaches in schooling, Rachelle said. "I may be biased as a secondary school teacher, but from my boys' experiences, secondary schools are much better equipped to cope with online demands than primary. I do not wish to seem disrespectful to my primary colleagues – I couldn't cope with their work days! However, most secondary schools are BYOD these days, so our programmes are somewhat tailored to teach in that environment," she said.
Too much emphasis on assessment 
A huge issue lockdown has thrown up is the over emphasis on assessment, Rachelle said. "This period makes it apparent how much emphasis there is on assessment and how little there is in the development of the New Zealand Curriculum's key competencies – thinking; using language, symbols and texts; managing self; relating to others; participating and contributing."
"The amount of time and resource given to curriculum per se versus the so called 'soft-skills' is, in my opinion, out of balance. If schools learn anything from this period, this would be the area I would like to see change," she said.
Focusing on opportunities the rāhui has offered.
Rachelle's advice to readers is to focus on the positive outcomes of the situation. "For myself I find it easier to focus on the opportunities the rāhui has offered us," she said.
"There have been winners from this, not the least of which are most families, in terms of spending time together – and ourselves in terms of having time to reflect and change the course of our lives, and the environment.
"Kia kaha, kia māia, kia manawnui tonu."