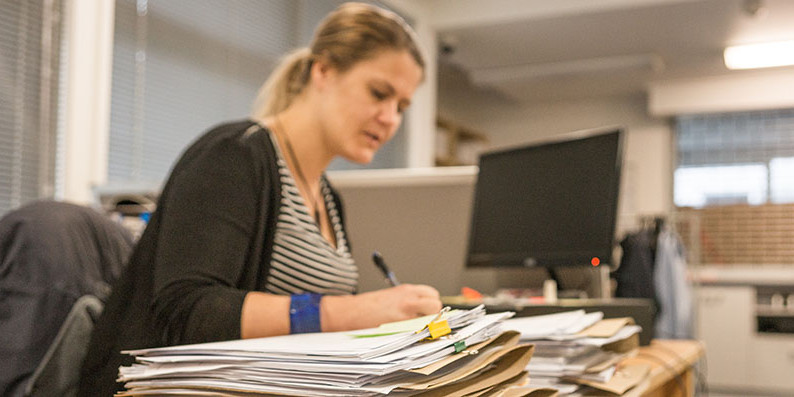 Performance management and the accord
New Zealand Secondary Principals' Council (NZSPC) chair James Morris talks about the teaching council, performance management and the work of the accord.
Given the clarity provided by the teaching council, now is a good time for schools to review their current performance management systems and remove any components creating unnecessary additional work for teachers and school leaders. 
The Teaching Council of Aotearoa New Zealand has clarified what is required for an appraisal for certification. NZSPC are pleased to now know what is required, and what is not. We are also aware that the accord between PPTA, NZEI and the Ministry of Education, negotiated as part of the Secondary Teachers' Collective settlement, is working on changes to the legislation to remove the requirement for the 10% minimum audit of appraisal processes. This is likely to take place in the middle of next year.
There is also discussion about how to establish a high confidence, high trust model of performance management across the sector which requires the minimum workload from teachers and school leaders.
A high trust model
The accord is discussing amending or rescinding the Secretary for Education's requirements, removing all reference to appraisal from the legislation and having automatic practice certificate renewal subject to specific intervention where there is cause for it to not be renewed. This would remove the bugbear of competent teachers constantly having to re-prove their competence and the compliance burden on school leaders to confirm this for the teaching council.
Our preferred system of performance management is based on the understanding that most teachers are competent and progressing in their professional journey. We believe performance management should be based on confidence in professional judgment and that principals can trusted to address the exceptions.
Not removing the need for performance management
These, and indeed any changes, will not remove the need for each school to have a fair and reasonable performance management system on which principals can base our professional judgements but they will make clearer (and less burdensome) the system we can design with our teachers.
Schools currently must have a performance management system to provide a legally compliant basis for your principal's professional judgement about endorsement of certification, attestation for pay increases and competence processes.
The performance management system must also inform our professional development.
What we currently have in place
Currently we are subject to the State Sector Act, the Education Act, the requirements of the teaching council, and the collective agreements. In combination these only require that we have a policy which establishes our performance management system, that this is operational, reasonable and consistent.
For each certificated teacher there needs to be written performance expectations, development objectives and specifications of support required, an observation of teaching each year, plus two opportunities for discussion and self-appraisal.
An annual summary report is also required. It should state that each teacher has been observed and received feedback from their appraiser, been involved in two annual performance conversations, and participated in professional learning. The appraiser must affirm that, in their professional judgement, the teacher meets the teaching council standards or ngā paerewa. Evidence of this would come from the appraisers observations during the normal professional practice of the teacher. Good practice would mean that each teacher is given a copy of their record.
More observation may be needed for some
Of course, some individual teachers may need more than this level of observation and feedback opportunities. 
 For example provisionally certificated teachers and teachers under competence review will generally require more observations and conversations as appropriate to their particular professional development needs.
Now's a good time for a performance management review
Given the clarity provide by the teaching council now is a good time for schools to review their current performance management systems and remove any components creating unnecessary additional work for teachers and school leaders.
ERO is required to audit 10 percent of all appraisals for certification, and our experience is that they do so over- zealously. This has led to some
schools over-engineering their performance management processes far beyond the requirements for certification of teachers.
We can start improving workload issues now
Those schools which have workload-heavy performance management systems can now more confidently redevelop them. The discussion about what that can look like will be between each principal and their teachers.
That professional conversation can be had knowing definitely that there is no legal requirement that those systems must as a matter of course include; an inquiry is undertaken by teachers, reports to be kept of all the professional development teachers do, a portfolio of evidence compiled by teachers or any specific mode of professional development.
We do not need to wait for next year to start having an impact on our workloads.