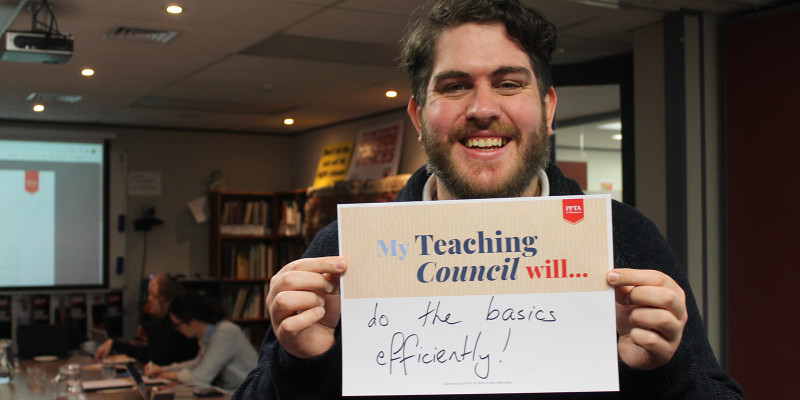 PPTA VP petitions Chris Hipkins on Teaching Council changes
As changes to the Teaching Council of Aotearoa certification process come into effect on February 1, 2021, the damage to teachers becomes a reality.
Chris Abercrombie, PPTA junior vice president, is petitioning Education Minister Chris Hipkins to make the changes we need for teachers to re-gain trust in the teaching council. He is calling for three things:
• Reverse the fees increases that came into effect on February 1st 2021 and develop a fair funding model for the teaching council
• Remove the requirement for annual certification
• Change the teaching council legislation so that it focusses on fulfilling its core functions efficiently
You may have signed a petition about the Teaching Council already, which is great. Please also sign this one, and share it with any and all supporters of our cause. Anyone can sign the petition. Non-PPTA members, primary and ECE teachers, friends, family and community members. The more support we have, the better we can show Minister Hipkins that teachers have not gone quiet on this issue. It remains a key concern for us, especially now that the new fees and certification system are in place.
What's happening with the teaching council court case?
We have submitted our statement of claim and are now gathering evidence. The hearing is still set to take place in May. Click here for more information on our Teaching Council campaign.