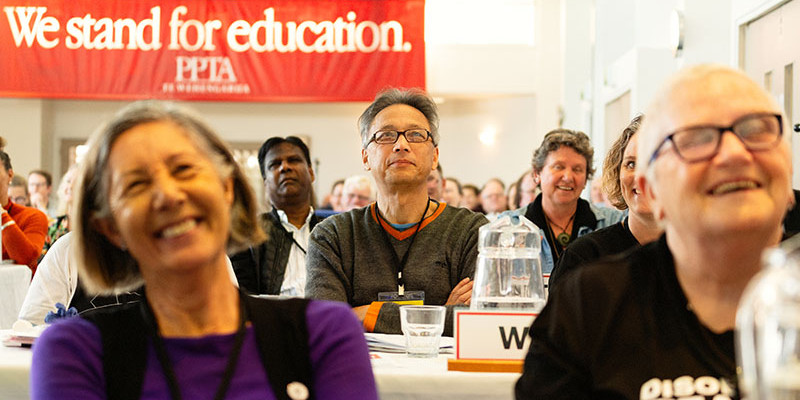 PPTA annual conference 2019
Where all the best decisions are made
1-3 October 2019
Brentwood Hotel, Wellington
PPTA's annual conference is the way the association sets policy, framing the debate around issues that matter to teachers. It is where members come together to set our work programme for the coming year.
The Tomorrow's Schools review, guidance counsellors' employment conditions, career pathways for subject pedagogy specialists and teacher wellbeing are issues that will be discussed and voted on this year. We will also hear reports on our part-time non-contact pay equity case,  and the audit of our relationships with each other under Te tiriti o Waitangi
The PPTA team in your region is selecting delegates now. Let them know you are interested.