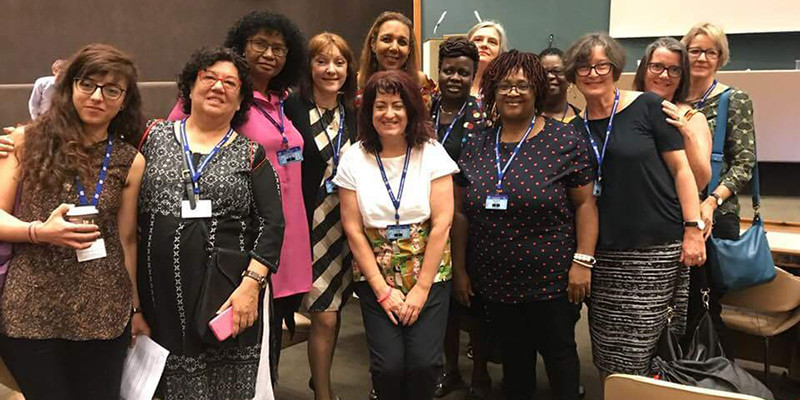 Preventing violence and harassment in school
PPTA deputy general secretary Yvonne Oldfield talks safety in a school environment after attending the 107th International Labour Conference in Geneva
The education sector is recognised internationally as being at relatively high risk with respect to violence and harassment.
Teachers in Aotearoa strive to foster a safe environment in schools, and we like to think that our members do not face the same level of violence as colleagues in some other parts of the world.
Nonetheless we are increasingly seeing situations where students or members of wider communities subject teachers to abuse, harassment, stalking, and assault, including gender violence and harassment. This has occurred on school grounds, in class, in the online space, and sometimes even at the teachers' homes.
Violence and harassment in schools is a significant health and safety issue
Violence and harassment in schools (as in any other workplace) must be recognised and addressed as a significant health and safety issue. Schools must have appropriate policies in place to prevent it or, should it occur, must be able to rely on clear protocols to enable a prompt effective response that minimises the risk and the impact for teachers as well as students.
Each PPTA branch is entitled to one elected health and safety representative for every 20 staff members. These representatives are entitled to specialised training in the role, and have statutory rights to ensure that they can do their job. They can also call on the PPTA field service for support if they have concerns that their school environment is not safe, or that adequate prevention mechanisms are not in place, or in the event that members are subjected to violence in their work.
PPTA offers health and safety training for new and existing health and safety representatives.
Health and safety courses (ppta.org.nz)
Ending work violence and harassment on the international stage.
Ending violence and harassment in the world of work was the aim of a new international health and safety standard PPTA deputy general secretary Yvonne Oldfield has had input into.
Earlier this year she attended the 107th International Labour Conference at the United Nations European headquarters in Geneva, Switzerland. Yvonne worked on the committee developing the text of the standard which began with a focus on ending violence and harassment of women workers but was broadened to cover all workers.
New international health and safety standard
The committee sat for 10 out of 11 consecutive days, late into the night, making frustratingly slow progress as the employer group sought to limit the scope of the convention. Meanwhile the worker group pushed to ensure a set of key objectives for the new standard which would:
bring trainees and dependent contractors within its cover;
address bullying and harassment as well as physical violence, and
extend to the virtual space.
Support from government delegations ensured that these objectives were achieved, however the employer lobby signalled their determination to continue efforts to roll this coverage back.