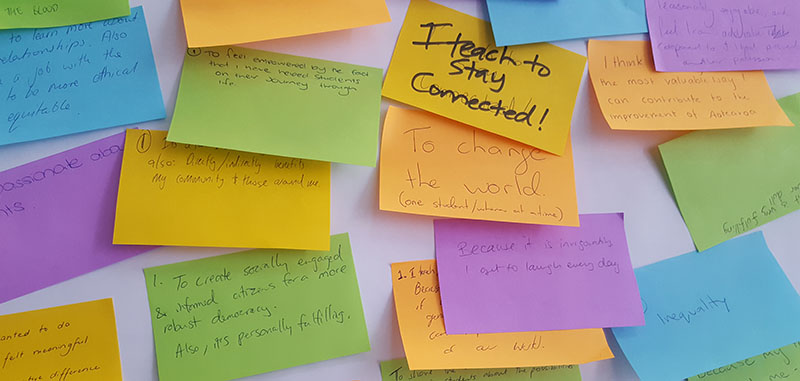 Professional dilemma
Information and advice from PPTA's intrepid field officers
Sarah contacted her field officer to express her frustrations about whole-staff, compulsory professional learning and development (PLD).  
She had a compelling argument. A senior manager told her, "I don't think it will be too onerous."
"But that's the point," Sarah said. "I want it to be challenging and thought provoking."
Compulsory, whole-staff PLD made her feel ignored and frustrated. It wasn't meeting her needs. As she put it: "What is the school asking of its students? To be responsible for their own learning and to be independent learners. How about applying that philosophy to its staff?"
The school had whole-staff PLD on Wednesday mornings, four times a term. There was a committee of senior and middle managers who planned the sessions and presented them. Occasionally an outsider would be brought in.
Sarah had approached the principal to express her frustrations. She had put in writing a view that staff should be pre-tested before being offered PLD and given a choice about what PLD they did. The principal was sympathetic, but insisted that all staff had to take part – the PLD was too important to the school for anyone to miss it.
In a meeting with the principal Sarah's PPTA field officer asked whether Sarah could become part of the planning team for PLD and have an opportunity to introduce some of her own ideas.
The principal thought this was an excellent idea and it was arranged. When the field officer spoke to Sarah a month later she was much happier about PLD.
That was Sarah's problem solved, but frustration with whole-staff PLD is a common thing for field officers to encounter in school staffrooms. It is a huge issue in schools but most teachers just put up with it because they don't think they can do anything about it.
If PLD in your school is not achieving its purpose, or is excessive, hold a branch meeting and have a deputation meet with the principal. New ideas can be presented and individual choice can be introduced. If this is not effective then contact your local PPTA field office.