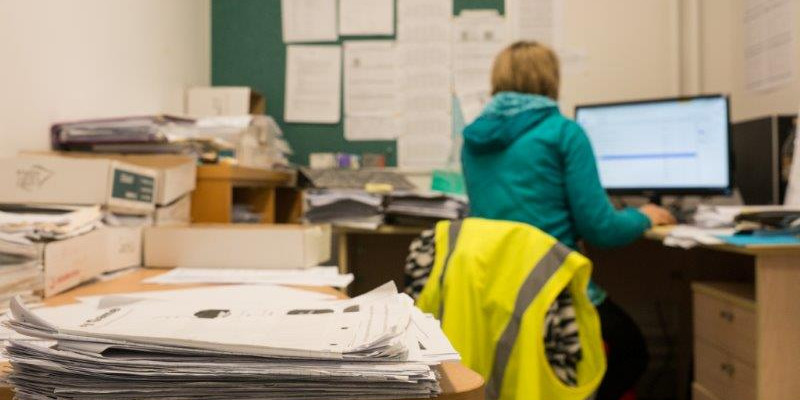 Rebalancing secondary teacher workload
PPTA president Jack Boyle outlines the association's activities around the workload issue.
Workload a concern in every branch
In regional and branch visits I have made over the last two years, teacher workload has been the fundamental concern for members everywhere. And it still is. Correspondingly, from the start of my time on executive this has been a critical focus for me – because it is for you
2016 PPTA Workload Taskforce Report – teaching has become more complex
In 2016 PPTA Te Wehengarua published its Workload Taskforce Report on its investigation into issues of workload intensification for secondary school teachers in New Zealand. It was little surprise to teachers that the taskforce findings reflected an intensification of workload problems previously identified by various working parties and reports over the last 15 years. If anything, the situation has only become worse – the job of a teacher has certainly become more complex.
Joint workload report finally released - agrees with ours
We presented the findings of the taskforce to the Joint Ministry of Education/PPTA Workload Working Group last year. The subsequent Workload Working Group report validated everything you had been saying about workload, but it might just as well have been locked in a drawer of previous Education Minister Hekia Parata's desk (in an unopened envelope)… until last month, when new Minister of Education Nikki Kaye formally acknowledged both the Workload Working Group report and the joint report of the 2016 Secondary Teacher Supply Working Group.
A range of workload improvements suggested
A range of suggestions for improvements to workload are identified in the report. These aim to allow teachers and school leaders to teach and lead more efficiently and effectively, as well as improve secondary teacher recruitment and retention.
There are a number of recommendations from PPTA which the ministry refused to sign up to – either because they did not represent the existing government line or because they're the ones with the dollar signs attached. Despite this, it is definitely worth a read.
Throwing everything we can at reducing unnecessary workload
Over the next 18 months we will be throwing everything we can at progressing all of the recommendations (including those the ministry didn't sign up to). Already minister Kaye is aware that teacher workload is a key issue for us in our discussions with her and her ministry. We have also been having regular meetings with Ministry of Education, Education Council, NZQA and other agencies to progress a 'Workload Reduction Implementation Plan'. This plan is to reduced unnecessary work in four key areas: NCEA, appraisal and certification requirements, school management and administration practices and the excess of new initiatives. (Areas that require more money – time for the job, extra administrative support, Maori and Pasifika teacher pressures – we will be pursuing through other means.
We won't be content with a talkfest
We share that plan with you this year and press the ministry and other agencies to tick off as many of the recommendations as soon as possible.
We are determined to have a real influence. We won't be content with a talk-fest either. We want action.
Progress so far:
85% NCEA Level 2 target scrapped - You will probably be aware that the 85% NCEA Level 2 target has been scrapped. This was one of PPTA's recommendations. We hope this represents an opportunity for teachers and schools to switch focus, and move away from the over assessment of our students.
Joint agency workload reduction resource - There will be a joint- agency/PPTA resource coming out to schools this year outlining some steps to reduce workload for teachers and over-assessment for young people, and of course PPTA already has a lot of guidance that you should be using, like the change management toolkit and timetabling guidelines.
2018 NCEA review - We're also working with NZQA on how we might use the 2018 NCEA review to rebalance the amount of assessment in schools. In the meantime we are participating on work around online moderation, reduction of credits for Level 1 of NCEA and advice around cross-curricular assessment.
Collective bargaining and branch support
Of course, we're already starting to discuss how teacher workload might be addressed in our collective bargaining round next year. (Rest assured, we will be consulting widely with you over the next 18 months).
In the meantime, if you want to put teacher workload on your branch or regional agenda our support from our field staff, national office staff or a personal visit from me are all options you are welcome to consider.